Breaking News Home Slider Jet News
Nick Folk Video Message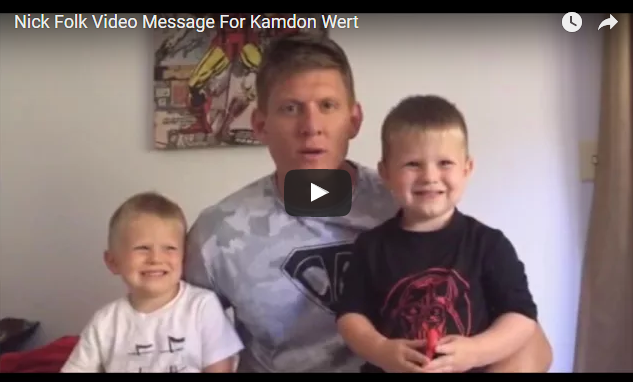 Kamdon Wert is a 9 year old boy from Green Island, NY. He was diagnosed with a rare stage 4 cancer called Embryonal Rhabdomyosarcoma. He has a rapid growing tumor located in his head. It starts at his nose, extends to the jaw, and goes to the back of his skull. He also has cerebral spinal fluid that has been leaking from his nose due to the tumor.
Kamdon is currently being treated at Albany Medical Center. He is undergoing chemotherapy and radiation in order to shrink the tumor.
Nick Folk heard Kamdon's story and was kind enough to send in this video wishing Kamdon well.
We sent Kamdon some questions because we heard he was such a big Jets fan. In this short video below, Kamdon gives his thoughts on the 2016 Jets and we agree, he knows his stuff. Thank You Kamdon.
Please visit our forums to learn more about Kamdon and see how you can help.
Videos
Aaron Rodgers Injury Fallout & Jets/Bills Recap