Game Recap Home Slider Jet News
Jets Fall, but Petty Rising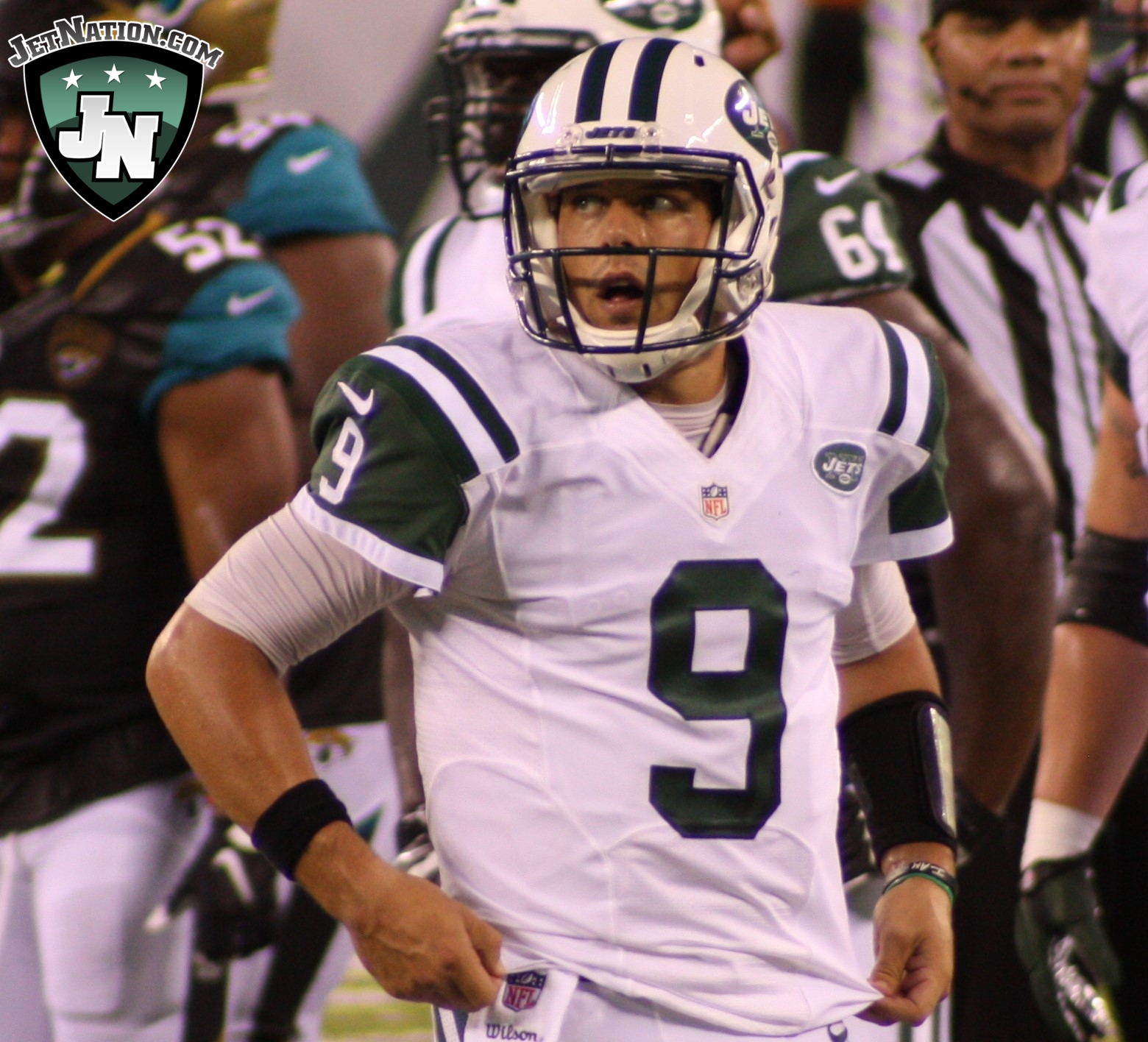 By Glenn Naughton
It's a good thing pre-season football games mean so little in terms of the final score, otherwise last night's Jets loss to the Washington Redskins would've been a heartbreaker.  A 22-18 final score in which Gang Green allowed the winning touchdown pass from rookie quarterback Nate Sudfeld to fellow-rookie, wide receiver Kendal Thompson with just :29 seconds remaining.
Sloppy tackling and all-around poor pass defense made it a tough one to watch as the Redskins won the time of possession battle 35:50 to 24:10,  while their back-up quarterback, Colt McCoy completed 13 of 16 passes to go along with 2 touchdowns and an interception.
It wasn't all bad for Gang Green though, as second-year quarterback Bryce Petty saw extensive playing time and appears to be pushing incumbent back-up Geno Smith for the number two job.
Petty completed 61% of his passes, going 16-26  with a pair of scoring strikes without a turnover.  He looked confident and poised in the pocket, making quick decisions and putting the ball on target.  We also saw Petty keep his eyes down field while scrambling away from pressure and throwing on the run. The biggest beneficiary from Petty's big night was undrafted rookie wide receiver Robby Anderson out of Temple.
Anderson finished the evening with 6 catches for 131 yards and a touchdown that came on a 42 yard toss that saw the 6′ 3" receiver display excellent hands and timing as he elevated over a Washington defender to pluck Petty's pass out of the air and take it the final 15 yard to paydirt.
Smith meanwhile, may be watching his roster spot slip away as he not only failed to lead the Jets on a scoring drive but threw a mind-numbing interception into triple coverage that led Redskins broadcaster and former quarterback Joe Theismann to comment, saying it's the type of throw you see in a film session and have to ask "what did you see that caused you to throw the ball out there"?
Speaking with ESPN radio after the game, Smith displayed confidence, appearing to know what he had to do to fix the poor decisions while focusing on next week's game against the Giants.  "Interceptions are part of the game.  Obviously something I gotta' clean up but it's an easy fix.  I have to not make that throw, not try to make a hero throw and just take what they give me on that play".  When asked about their match-up with their MetLife Stadium co-tenants Smith commented, "Yeah, that's the Snoopy Bowl so that's always a big one for us.  We always look forward to it.  We have a week of practice ahead of us so we have a game plan and we have to hone in on those guys and get ready and be sharp".
Even with what was a largely lackluster effort on defense, another bright spot, for the second week in a row, was defensive lineman Leonard Williams who had his second sack in as many games, appearing to effortlessly blow past the interior offensive line before plowing over the running back Chris Thompson en route to McCoy.
Rookie punter Lac Edwards also continued to show he belongs, booming a long punt of 55 yards and averaging just over 46.2 yards per attempt on six tries.
Center Nick Mangold was given the day off by head coach Todd Bowles, and rookie quarterback Christian Hackenberg didn't see any action for what Bowles simply call "the coach's decision".
Videos
Aaron Rodgers Injury Fallout & Jets/Bills Recap