Breaking News Home Slider Injury Report NY Jets Training Camp
Consussion Protocol for Enunwa; Jenkins & Other Injury Updates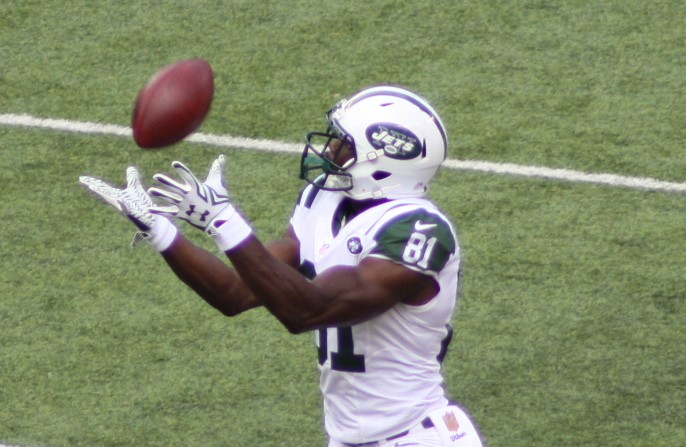 As the Jets prepare for the ever important bragging rights in the upcoming Snoopy Bowl battle; some players returned to the field while others sat out. Topping the list is Quincy Enunwa who sustained a concussion against the Redskins. Todd Bowles expressed his concern for any player who receives a concussion but indicated Quincy was getting better.
Quincy is doing better. He's walking around. (He's) still not ready to practice yet.
Jordan Jenkins left practice with a calf injury.
Jordan Jenkins slow getting up after run play, limping off with trainer.

— JetNation.com (@JetNation) August 22, 2016
I'm told Jordan Jenkins' calf injury is "nothing serious." Not expected to miss much, if any, time. #Jets https://t.co/SdeppniUYC

— Connor Hughes (@Connor_J_Hughes) August 22, 2016
Other players who missed practice on Monday:
Romar Morris and Dominique Williams…
They're coming along. Dominique is getting better and Romar's shoulder is getting better, so it's a time table when they'll be ready, but they're getting better everyday.
Devin Smith
He's still rehabbing. He's coming along. He's been post-op for a while now, but he's getting healthier. He's running straight ahead, but it's a matter of coming out here and running side-to-side.
Once I talk with the trainers and see the estimation of his recovery I'll determine that, but right now we're not sure yet.
On whether Muhammad Wilkerson has taken any steps forward…
He's getting his legs underneath him. He's getting used to the pads and he's getting used to the hitting which he wasn't used to before. He was just working out before. As he gets used to that and his legs stay fresh, we're moving him up little-by-little.
Jace Amaro missed practice but Bowles said he was sore and didn't think it would keep him out of the Giants game on Saturday.
Videos
Aaron Rodgers Injury Fallout & Jets/Bills Recap