Breaking News Home Slider NY Jets Training Camp
Geno the # 2 QB vs Giants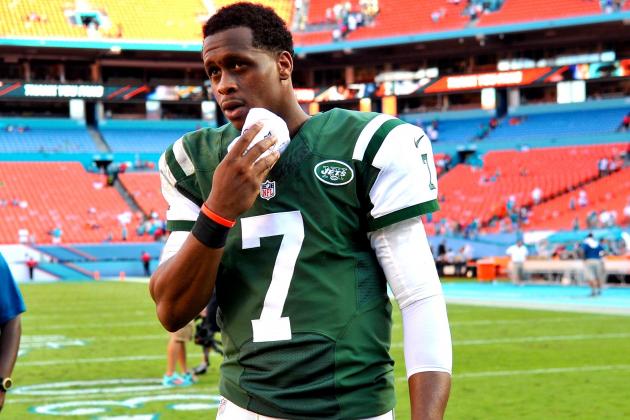 A hot topic lately has been the Jets QB situation. It is well documented that there are four guys for what is traditionally three roster spots. Christian Hackenberg is basically a red shirt freshman, the team wants to bring him along slowly. Ryan Fitzpatrick is back one a one-year deal. That leaves the backup QB spot and it has been assumed the spot belonged to Geno Smith. The "competition" got interesting when Smith struggled against the Redskins and Petty had a very strong showing.
Geno Smith Preseason Stats
Bryce Petty Preseason Stats

Todd Bowles put any doubt to rest on Wednesday, at least for right now Geno Smith is still the # 2 QB.
On the quarterback rotation on Saturday…
Obviously, I want (Ryan Fitzpatrick) to play quite a bit and depending on how the offense goes, it's hard to get three quarterbacks in the second half. I'll try to if everything goes right. In a perfect world, you want it. We really do want to try and get all of them in the game.
On if he knows who will be the second quarterback to play…
Yes, I do (laughter).
On if he will share which quarterback will appear second…
Geno (Smith).
On whether Bryce Petty will play…
It's hard to get a gauge on the game. He played a lot last week and the week before. We've got to get our guys ready to play.
Videos
Aaron Rodgers Injury Fallout & Jets/Bills Recap