Breaking News Home Slider Injury Report Jet News
Khiry Robinson to I.R.; 3 Others Waived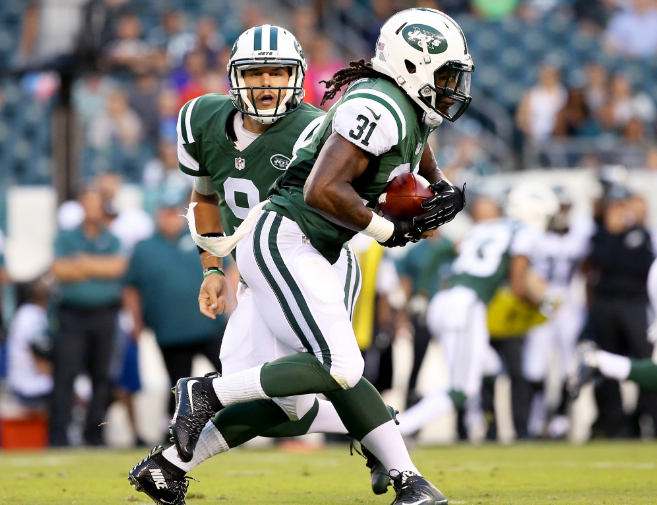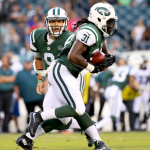 The Jets paired the roster down to 53 players yesterday and they weren't done making moves. They were awarded four waiver claims, so today they put RB Khiry Robinson on I.R. and waived three more players. Waived were S Ronald Martin, CB Dexter McDougle and RB Dominique Williams.
Losing Robinson is a pretty big blow to the offense, he was going to be the 3rd back but with Bilal Powell missing time last year and Matt Forte being on the wrong side of 30, his role was expected to be big.
I'm told #Jets RB Khiry Robinson was waived-injured w/ a broken right leg — which he re-injured at Philly

— Kimberley A. Martin (@KMart_LI) September 4, 2016
The positional breakdown of the current roster is very strange and we expect that to change. They currently have 4 quarterbacks on the roster and 4 tight ends. Two of the tight ends are brand new so that looks like an open audition and speaks to the dissatisfaction Mac and Bowles had with Sudfeld and Amaro. So it is possible that one of the two new tight ends could be released when they have to make room for Sheldon Richardson next week.
Jets Announce Transactions
September 4, 2016 – The New York Jets acquired four players via waivers, waived three players and waived/injured RB Khiry Robinson with a broken right leg. The team also signed seven players to the practice squad.
Waiver Claims
Braedon Bowman (TE/6-4/240/South Alabama/Mesa, AZ) from JAX
Brian Parker (TE/6-4/265/Albany/Henrietta, NY) from KC
Troymaine Pope (RB/5-9/205/Jacksonville State/Anniston, AL) from SEA
Darryl Roberts (CB/6-0/182/Marshall/Lakeland, FL) from NE
Waived/Injured
Khiry Robinson (RB/6-0/220/West Texas A&M/Midland, TX)
Waived
Ronald Martin (S/6-2/220/Louisiana State/Plaquemine, LA)
Dexter McDougle (CB/5-10/195/Maryland/Falmouth, VA)
Dominique Williams (RB/5-9/205/Wagner College/Bridgeton, NJ)
Videos
New York Jets OTA Presser Takeaways, Aaron Rodgers' Impact and Summer Delusion