Breaking News Featured Editorials Home Slider
Nick Folk: "You just have to move on to the next kick"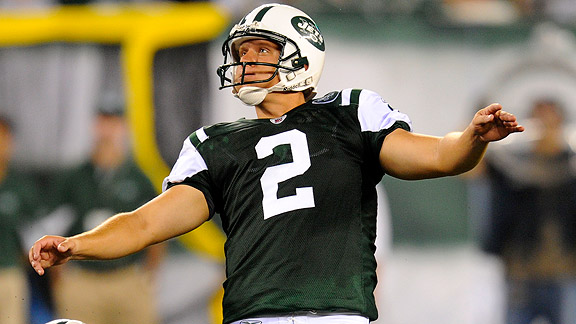 It was a tough day on Sunday for the NY Jets. When you lose a game by one point it stings. When you lose by one point and you miss a short field goal and an extra point, it makes it tougher.
Nick Folk explained the thought process that he goes through after you miss an extra point.
You just have to move on to the next one. You just have to move on to the next kick. We made the next three field goals, whatever it was. You just have to put it behind you and start a new streak. That's all you can do.

You just have to keep moving on and keep working. I left a lot of opportunities out there. I feel pretty bad about it, but we have to move on. We have a game in four days.
It was windy at Metlife but Nick Folk wouldn't use that as an excuse.
That end (had) a wind that we hadn't had here in a long time. Most of the time it's a little bit less than that, especially at the end zones.

It was pretty tough on that one end – on my extra point end and where Nug (Mike Nugent) missed the 52 (yard field goal). It was just a tough wind all day. It was kind of blowing pretty hard into (you) and left to right, which is tough wind for a right-footed kicker, but I still need to make all those kicks.
Folk also told the media that he takes the loss on his shoulders.
I feel like I let the team down. If we make the extra point and the field goal, they need a touchdown at the end. That would have put us up six, so it's just frustrating from my end, but we have a game in four days so we have to bounce back pretty quick.
When your kicker is in his 10th season and he has made over 80% of his kicks it is best for everyone to move on to the next kick.
The Jets have a lot to fix, but the Buffalo Bills game is on Thursday night. So the next kick will come sooner this week.
Videos
Aaron Rodgers Injury Fallout & Jets/Bills Recap