Breaking News Featured Editorials Home Slider
Jets vs Chiefs Observations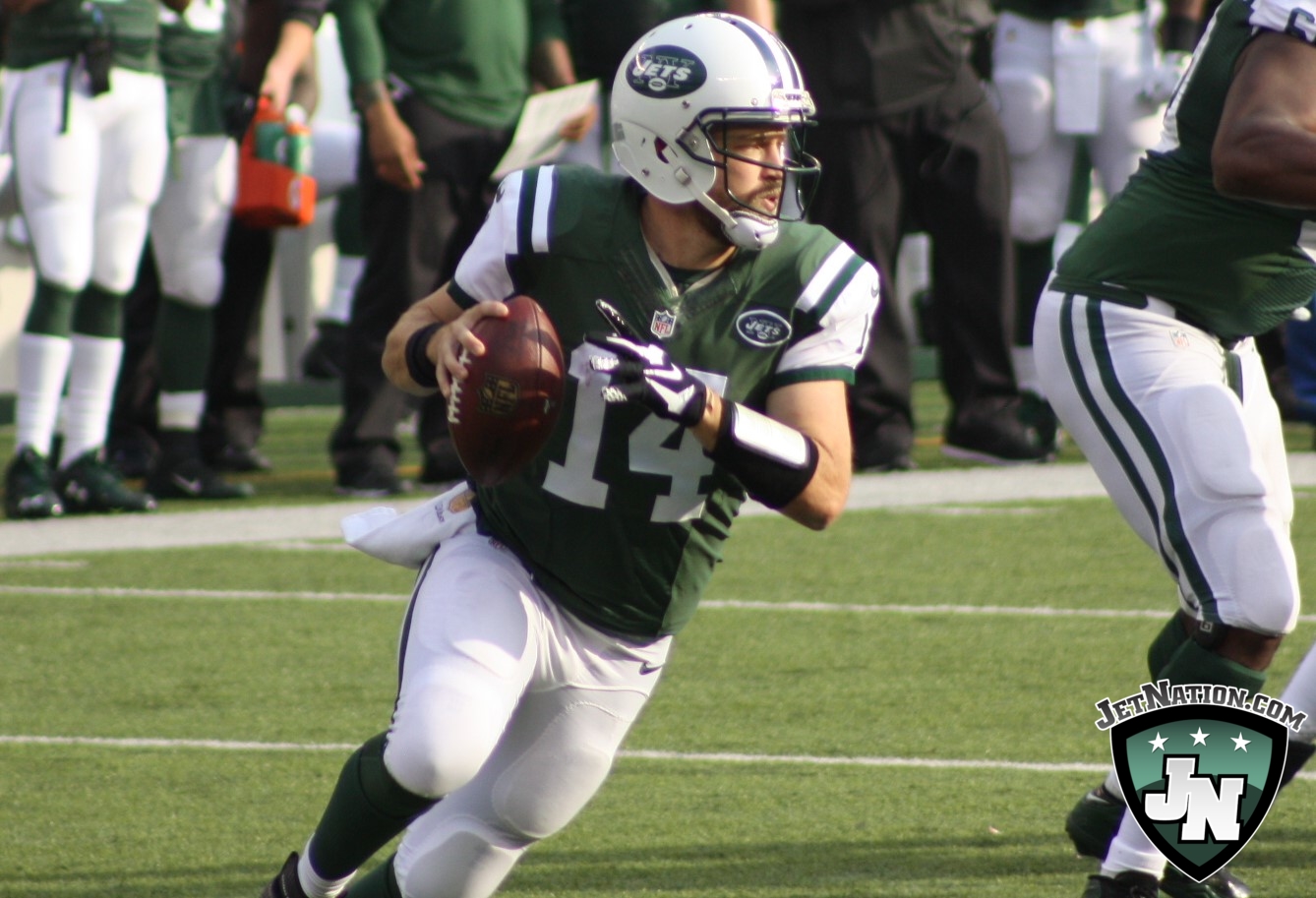 By KRL
You come off a mini-bye and produce that mess???  Oooh look the Jets just turned the ball over again, shocking!!!  When is this team going to stop having these "wet the bed" games???
Special Teams
– Jalin Marshall had a nice initial KR but his hands are becoming a problem now. Back to back games with fumbles for "scoop & scores" is not acceptable.
– Thanks to Nick Folk for not allowing us to be shutout.
– Lachlan Edwards didn't have to punt with the amount of times we turned the ball over.
Offense
– EIGHT turnovers, really???  I don't understand why we didn't compete.
– Horrible red zone efficiency.
– Ryan Fitzpatrick was the biggest culprit on Sunday, SIX INT's and three in the end zone. It's amazing to think if he was more patient we actually had a shot at tying the game up at 17.  You knew things were headed downhill when Fitzpatrick couldn't take advantage of the gift we got when Ware fumbled out of the end zone for a touchback.
– Nice inital catch by Robby Anderson.
– Matt Forte and Quincy Enunwa showed up today, credit to them.  Also credit to Brandon Marshall for playing and trying to rally the team after the first couple of turnovers.
Defense
-The offense was atrocious but the defense doesn't get off the hook, their performance wasn't much better.  Even though they only allowed 10 points, didn't you know Smith "dinks & dunks"?  Why was the coverage so soft?  Didn't you know Kelce was his favorite weapon?  Why was he running free over the middle of the field?  I thought Darron Lee was drafted for those matchups, where was he?  It reminded me of a Ryan defense.
– Bowles it's alright to call timeout at the end of the first half, you can't accumulate them.
– Awful 3rd down efficiency.
– Nice debut for Juston Burris with a PBU on a deep pass.
Videos
NY Jets Phase 3 OTAs, Expectations and a Minor Calf Tweak with Greg Renoff