Breaking News Home Slider Injury Report Jet News
Surgery (Hip) for Decker; Rotator Cuff Next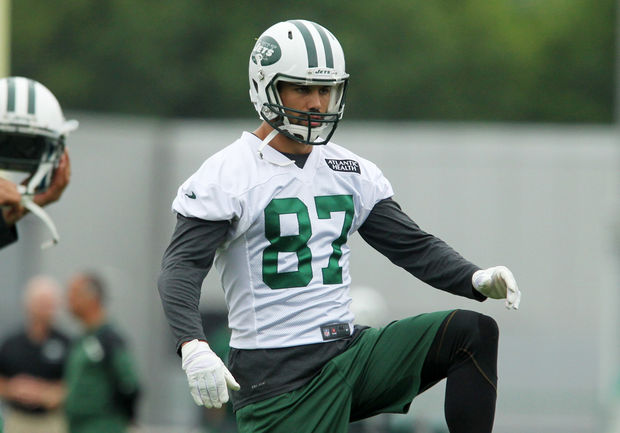 Eric Decker went on I.R. for a partially torn rotator cuff, or so we thought. On Tuesday we found out that Eric Decker actually had hip surgery. Jessie James Decker described it this way on Twitter.
Surgeon couldn't believe eric had been playing this long with his hip in the condition it was! Was a mess. Fixed up now #toughguy #badass

— Jessie James Decker (@JessieJDecker) October 18, 2016
He's been quietly battling these injuries for years and fighting through them. So much respect for my husband & his love for the game! Thanks for the well wishes. He's doin great!! Get ready #2017 he will be ready to rock!!!
Todd Bowles confirmed the surgery and didn't provide an exact timeline for Decker's return.
Well his (hip) got done today and I don't know how long he'll be on crutches. He had hip surgery, I'm sorry. I don't know when he'll be off crutches, but they're saying it's going be a little while for recovery. They just gave me a couple of months, they didn't give me an estimation.
When asked if Decker's 2017 season could be a concern he said…
It's probably too early for that. I think it'll be close, but I have to see how he heals.
The Jets did provide a more detailed explanation on their website.
The hip surgery was deemed necessary during an evaluation that occurred when Decker was placed on injured reserve for a torn rotator cuff on October 12.  The anticipated recovery time for the surgery is six months. Once Decker is off crutches, he will subsequently undergo a procedure on his shoulder. The estimated recovery for his shoulder surgery is eight months.
You can read more and see fan reaction in our NY Jets forum.
Videos
Aaron Rodgers Injury Fallout & Jets/Bills Recap