From Left out, to Left Tackle; Ijalana set to Take over Blind Side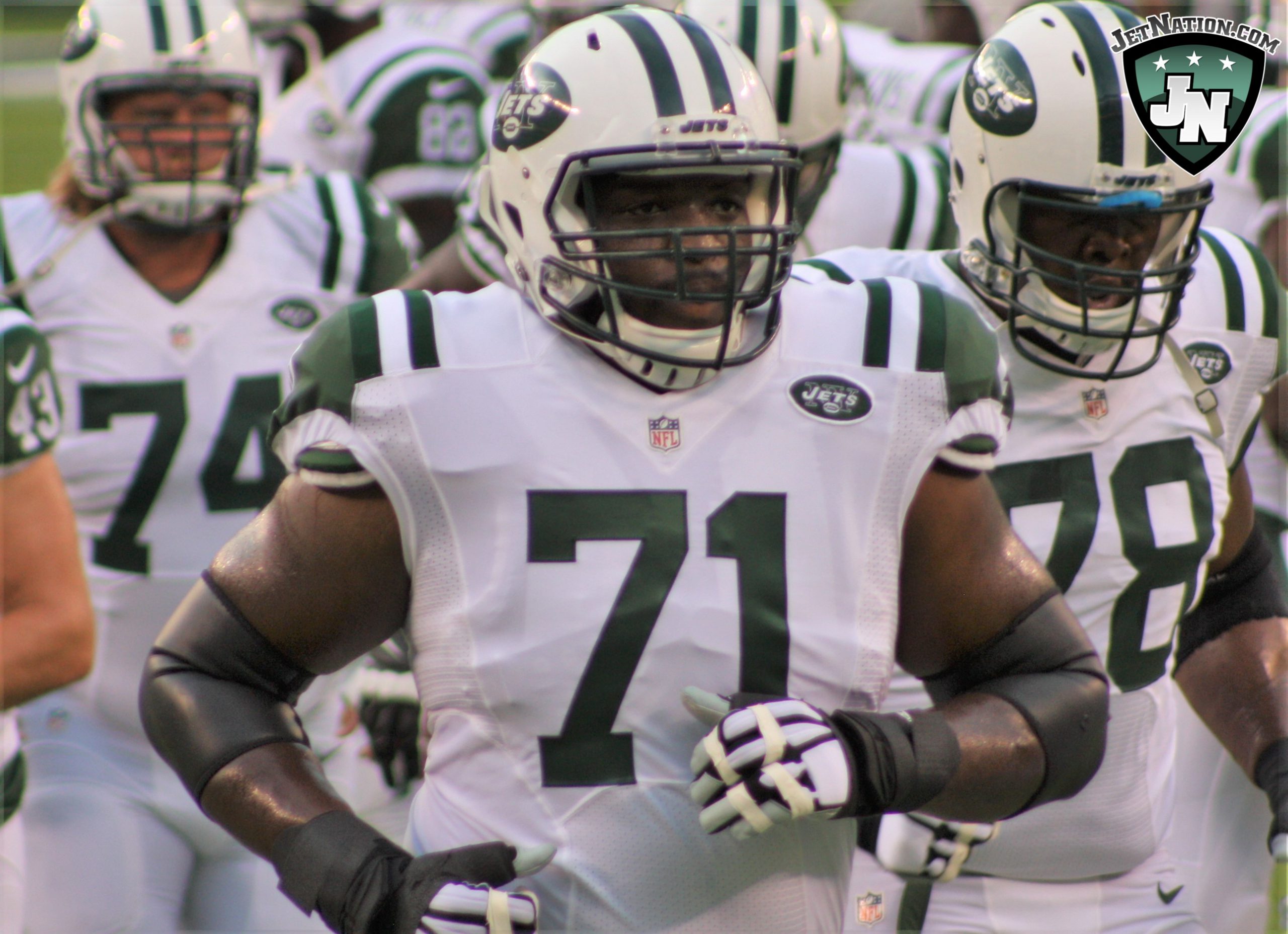 By Glenn Naughton
If you would have told Ben Ijalana way back in April that he would be suiting up as the starting left tackle for the Jets, he would have had every right to treat it like an April Fool's joke.
Ijalana, a five-year veteran, was a free agent, sitting at home waiting for the phone to ring.  He'd spent the three previous seasons serving as the back-up to iron man D'Brickashaw Ferguson, thus never playing a single snap at left tackle during  his time with Gang Green.  When Ijalana hit free agency, there was nary a word from a single media outlet suggesting a strong interest in having Ijalana back in 2016, but that all changed in the blink of an eye.
On April 8th, Ferguson announced his retirement after the Jets reportedly approached him about taking a pay cut.  Whether it was they pay cut itself, the realization that he could no longer perform to his standards, or a combination of the two, Ferguson walked away.
With Ferguson out of the picture, the Jets wasted no time, re-signing Ijalana the very next day. Ijalana would serve as an insurance policy if the team was unable to add another left tackle, which they eventually did when they dealt a 5th round draft choice to the Denver Broncos in exchange for the now-injured Clady.
So now Ijalana, who has platooned with Brent Qvale at right tackle for most of this season, will slide over to the left side where he spent so many seasons as a back-up.
The fact that the Jets had Ijalana under contract and still gave up a draft pick to acquire Clady tells us he's not the guy they wanted at left tackle, but now they've got him.
However unlikely it is…should Ijalana perform at a consistently high level, it would impact how the Jets approach the position in the draft. Should he struggle, life for Ryan Fitzpatrick and, dare I say, Bryce Petty…may have just gotten a bit harder.
Videos
Aaron Rodgers Injury Fallout & Jets/Bills Recap