Breaking News Featured Editorials Home Slider
Jets \ Pats Game on 11/27 Flexed to 4:25pm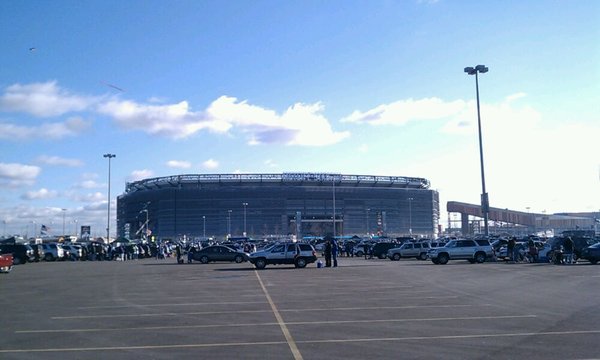 The NY Jets are off to a 3 and 7 start. That has consequences when it comes to prime time games. The NFL sent out this press release (below) for the week 12 games. The Jets have been flexed on 11/27 and the prime time game at night has been moved to a 4:25pm kickoff.
WEEK 12 (NOVEMBER 27) SCHEDULE CHANGE:
PATRIOTS-JETS MOVES TO 4:25 PM ET ON CBS
CHIEFS-BRONCOS MOVES TO 8:30 PM ET ON NBC
The NFL announced today scheduling changes for Week 12 on Sunday, November 27.
The New England Patriots at New York Jets game will be played at 4:25 PM ET on CBS and the Kansas City Chiefs at Denver Broncos game moves to 8:30 PM ET on NBC.
Following is the final Week 12 NFL schedule (all times ET):
THURSDAY, NOVEMBER 24
| | | |
| --- | --- | --- |
| MINNESOTA AT DETROIT | 12:30 PM | CBS |
| WASHINGTON AT DALLAS | 4:30 PM | FOX |
| PITTSBURGH AT INDIANAPOLIS | 8:30 PM | NBC |
SUNDAY, NOVEMBER 27
| | | |
| --- | --- | --- |
| ARIZONA AT ATLANTA | 1:00 PM | FOX |
| CINCINNATI AT BALTIMORE | 1:00 PM | CBS |
| JACKSONVILLE AT BUFFALO | 1:00 PM | CBS |
| TENNESSEE AT CHICAGO | 1:00 PM | CBS |
| NEW YORK GIANTS AT CLEVELAND | 1:00 PM | FOX |
| SAN DIEGO AT HOUSTON | 1:00 PM | CBS |
| SAN FRANCISCO AT MIAMI | 1:00 PM | FOX |
| LOS ANGELES AT NEW ORLEANS | 1:00 PM | FOX |
| SEATTLE AT TAMPA BAY | 4:05 PM | FOX |
| NEW ENGLAND AT NEW YORK JETS | 4:25 PM | CBS |
| CAROLINA AT OAKLAND | 4:25 PM | CBS |
| KANSAS CITY AT DENVER | 8:30 PM | NBC |
MONDAY, NOVEMBER 28
| | | |
| --- | --- | --- |
| GREEN BAY AT PHILADELPHIA | 8:30 PM | ESPN |
Videos
NY Jets Phase 3 OTAs, Expectations and a Minor Calf Tweak with Greg Renoff