Breaking News Home Slider Jet News
Fitz Named Starter vs Pats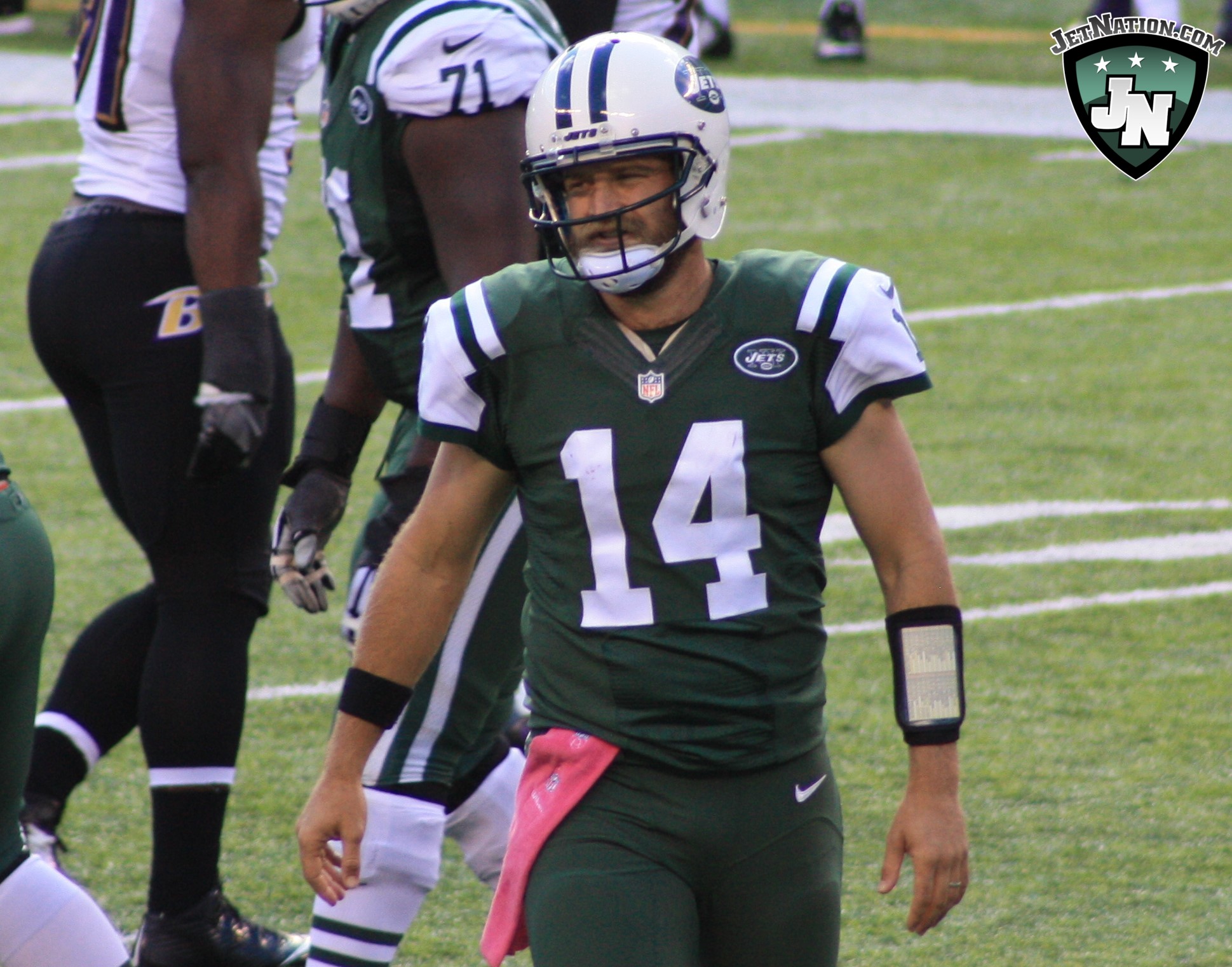 The Jets lost 6 games last season and failed to make the playoffs. They currently sit at 3 and 7 and unfortunately the thought of the playoffs this season isn't a realistic one. Many fans feel it is time to look towards next season, and beyond, by making a change at the QB position. Bryce Petty started the Jets last game because Ryan Fitzpatrick was injured. It seems to make a lot of sense to ride it out with Petty and get actual NFL film on him the rest of the season.
Todd Bowles has other plans, today he announced the team would be moving back to Ryan Fitzpatrick who will start vs the Patriots on Sunday.
Ryan Fitzpatrick is not under contract for next season. With the way he has played this year, he has earned the right to not be on the roster next year. Why not see what you have in Petty so you can make a better decision about the future of the franchise?
Coming into the NFL Petty was known as a one-read QB with a big arm and plenty of potential. He slipped to the 4th round of the NFL draft. In his one start he show a big arm, but he also showed his youth in the pocket. The few times he had to make multiple reads the decision making process seemed foreign to him.
The point? Petty isn't perfect, but he is a prospect.
Ryan Fitzpatrick was a great story last year. This year his story has been anything but great. Like Petty, he is not perfect, but he isn't a prospect.
Todd Bowles seems to be coaching scared this year. This team has a lot of problems, more than a rookie QB can fix himself. It sure would be nice if the Jets decided to look towards the future and try to build a long term solution at QB. Instead they are going back to the journeyman in Fitz. The crowd at Metlife on Sunday will certainly let Todd Bowles know what they think about this decision.
What do you think? Jets fans are sounding off in our NY Jets message board.
Videos
Was Boomer Right to Blast Becton? Former Jets QB Sounds off Against Jets Tackle.