Featured Editorials Home Slider
Revis Unsure About Jets Future, Team Shouldn't be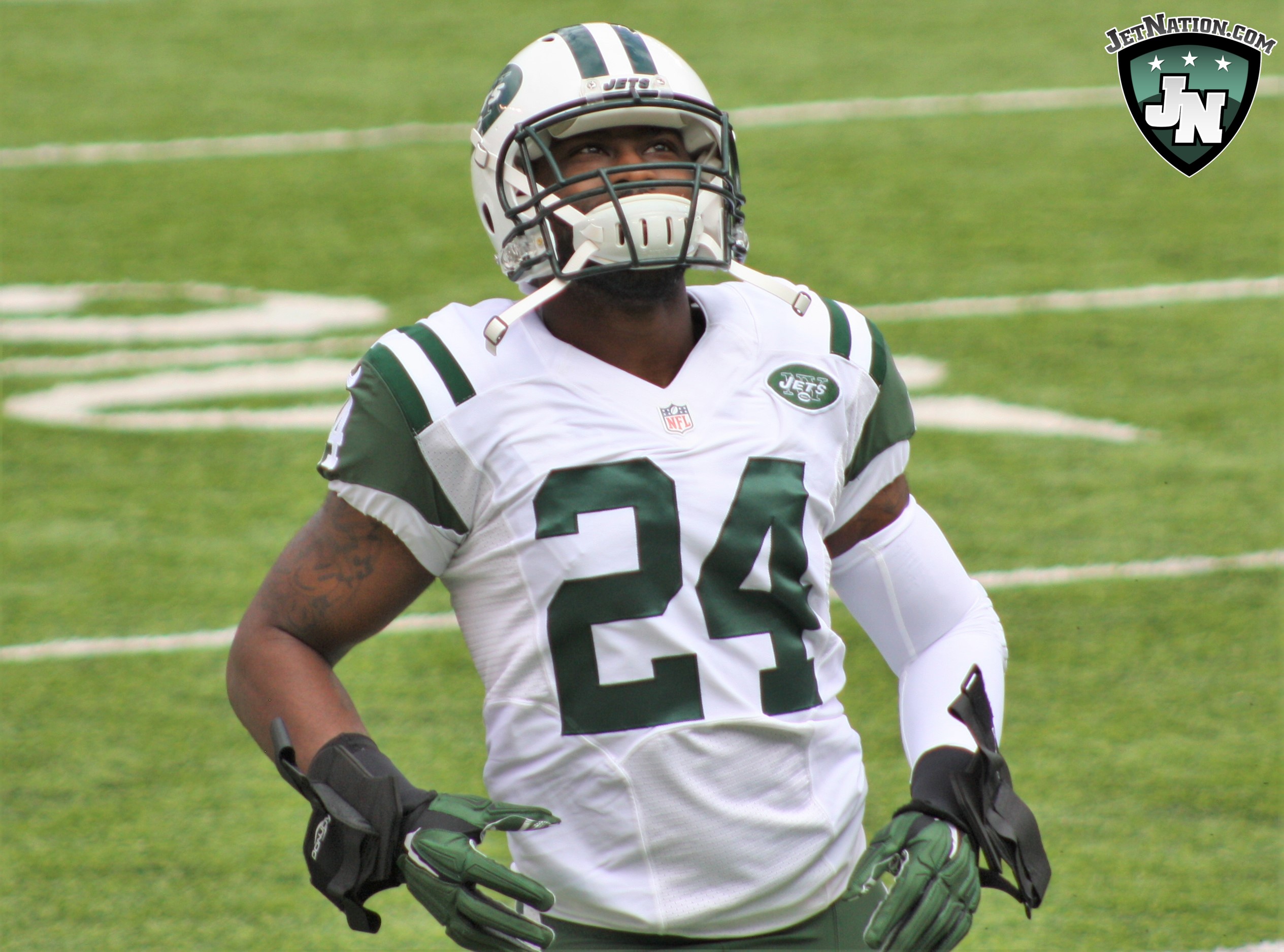 By Glenn Naughton
The sinking of "Revis Island" has been discussed ad nauseam this season.  All of the jokes and puns have been worn out by writers, bloggers and internet trolls for months now.  It's not a question, but a widely known and accepted fact.  What's not known however, is what the future holds for Gang Green's most overpaid player, and it appears Revis doesn't know either.
According to Connor Hughes of NJ advanced media (you can follow him here), Revis was asked about his desire to remain with the club after surrendering a pair of touchdowns in the Jets' 22-17 loss to the Patriots.  Revis answered by simply saying "We'll see how it goes".
After seeing how it's been going for the duration of the 2016 season, it's fair to say that plenty of Jets fans would be more than happy to show Revis the door as soon as the opportunity presents itself.  It's a shocking development if you stop and think about where he stood with the fans and organization during training camp.
Well aware of the fact that he was getting up there in years, the 31 year-old Revis spoke frankly in saying that he would be willing to consider a switch to safety  later on in his career, and most Jets fans were on board with the idea.  Few fans expected Revis to continue to dominate at the cornerback position with father time nipping at his heels, but nobody expected such a drastic dropoff not only play, but even more damning, in effort.
Reivs has been dogged by fans and the media for months now after several clips of game film circulated on the internet, showing the former All-Pro seemingly going out of his way to avoid contact.  A "business decision" as its known nowadays, Revis has shown an alarming lack of effort.  Hardly a trait any player can have if there are any plans on moving to the safety position where he can afford to be a step slower, but would never get away with avoiding contact.
The Jets brought Revis back in to the fold last off-season with a mega-deal.  It was a 5-year/$70 million contract that guaranteed the former Pitt star $39 million.  Some have balked at the idea of parting ways with Revis, pointing to the $8 million in dead money the team would take on next season.  The only problem with that line of thinking is that keeping Revis at his $15 million price tag is essentially dead money itself given his play.
Unless the organization is recklessly trotting an injured Revis out there on a weekly basis, a decision for which they should be criticized if so, then Revis should not be a Jet next season.
The roster spot and the $7 million his release would create is worth taking on the dead money in place of an under-performing, overpaid, uninterested player for an organization that must be focused on the future.
In all reality, Revis should be benched for the remainder of this season.  Injured or not, the Jets would be doing Revis and the organization a huge favor by announcing an injury of some kind during the week, putting Revis on IR, protecting what's left of his pride, and getting increased reps to a younger cornerback such as rookie Juston Burris.
It's been a terrible ending for a player who should have been able to march off in to the sunset as arguably the greatest player ever to wear Green and White.  Sadly, much of his career will be remembered just as much for the multiple contract holdouts, winning his only Super Bowl as a member of that team from Connecticut, only to come back to Woody Johnson, his own personal ATM, to cash in one last time.
Even knowing all of that, there's no doubt that some day down the road, one day Revis will get his rightful place in the Pro Football Hall-of-Fame, and most certainly the Ring of Honor at MetLife Stadium.  The only question is, how will Jets fans receive him?
We'll see how it goes.
Videos
Aaron Rodgers Injury Fallout & Jets/Bills Recap