Breaking News Featured Editorials Home Slider
My Cause, My Cleats Campaign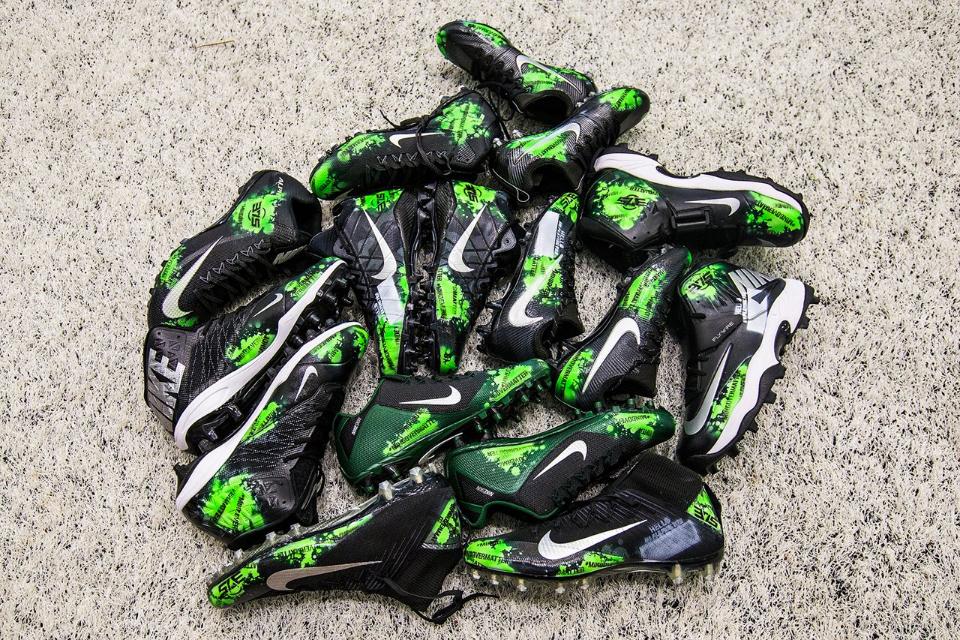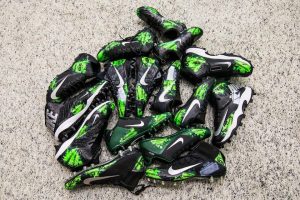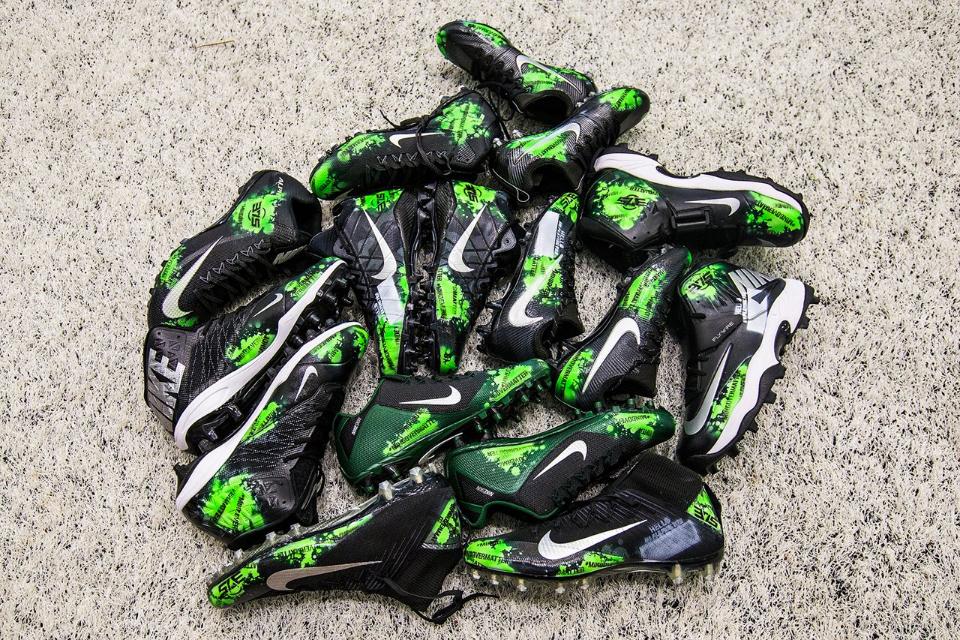 Players to wear custom cleats reflecting their commitment to charitable causes during Monday Night Football game.
Jets players will have the chance to share the causes that are important to them during Monday Night Football on December 5, 2016, as part of the NFL's My Cause, My Cleats campaign. The initiative is a culmination of 18 months of collaborative work between the NFL and players across the league. Throughout the season, participating players have worked with The Players' Tribune to tell the stories behind their cleats via long-form features and profile cards. A profile card for Jets defensive lineman Muhammad Wilkerson can be seen here.
Players are planning to showcase their causes on-field and many have worked directly with cleat manufacturers to design them. Of the 30 players participating, some players, including Jets wide receiver Brandon Marshall, worked with an independent customizer to design cleats for players on the team who opted to participate in the campaign. A special My Cause, My Cleats themed television spot aired during Sunday's games and will continue airing this week. The spot, which features Marshall designing his cleats with kids from his Project 375 foundation, focuses on promoting awareness of mental health can be viewed here.
A photo gallery of players' cleats and their causes can be found here. The gallery will continue to update as more cleats arrive.
| | | |
| --- | --- | --- |
| | Cause | Charity |
| Eric Decker | Military Veterans | Freedom Service Dogs |
| Dakota Dozier | Mental Health | Project 375 |
| Quincy Enunwa | Mental Health | Project 375 |
| Nick Folk | Neurofibromatosis | Children's Tumor Foundation |
| Matt Forté | Mental Health | Project 375 |
| Breno Giacomini | Youth & Sports | American Football Without Barriers |
| Marcus Gilchrist | Mental Health | Project 375 |
| David Harris | Mental Health | Project 375 |
| Jordan Jenkins | Mental Health | Project 375 |
| Wesley Johnson | Mental Health | Project 375 |
| Darron Lee | Character Development | United Way |
| Nick Mangold | Families of New York City Police Officers, Firefighters, Port Authority Police, and EMS Personnel who have been killed in the line of duty | New York Police and Fire Widows' and Children's Benefit Fund |
| Brandon Marshall | Mental Health | Project 375 |
| Jalin Marshall | Mental Health | Project 375 |
| Lorenzo Mauldin | Mental Health | Project 375 |
| Dexter McDougle | Mental Health | Project 375 |
| Steve McLendon | Mental Health | Project 375 |
| Bilal Powell | Gun Violence | Hands Across Louisville |
| Calvin Pryor | Mental Health | Project 375 |
| Tanner Purdum | Pediatric Cancer | Go4theGoal |
| Brent Qvale | Mental Health | Project 375 |
| Darrelle Revis | Mental Health | Project 375 |
| Sheldon Richardson | Mental Health | Project 375 |
| Darryl Roberts | Mental Health | Project 375 |
| Brandon Shell | Mental Health | Project 375 |
| C.J. Spiller | Mental Health | Project 375 |
| Julian Stanford | Mental Health | Project 375 |
| Eric Tomlinson | Mental Health | Project 375 |
| Muhammad Wilkerson | Students | TEAM 96 Foundation |
| Brian Winters | Mental Health | Project 375 |
Videos
NY Jets Phase 3 OTAs, Expectations and a Minor Calf Tweak with Greg Renoff