Breaking News Home Slider Jet News
Petty to Start Remaining Games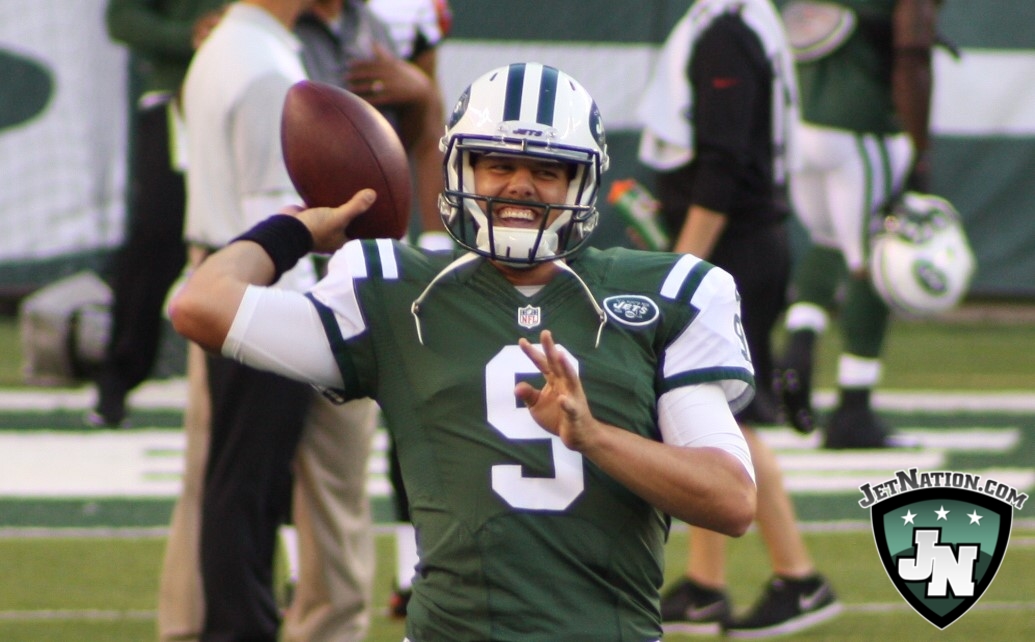 When the Jets took the field for the 2nd half in their prime time loss to the Indianapolis Colts, Bryce Petty took over at QB for Ryan Fitzpatrick. Barring injury, it ended a disappointing season for Fitzpatrick in which he never came close to replicating the results he had last year. Petty's numbers tonight were not great, but he showed a big arm and he flashed his potential a few times.
It looks like his audition will last several weeks. After the game head coach Todd Bowles announced that he planned on starting Bryce Petty the last 4 games. Bowles explained the situation like this:
The plan was for us to start him the last four games anyway, so we just started a half early. We could have won 45-0 and he was going to start the last four games.
Petty was asked for his reaction to being named the starting QB:
Just opportunity. It's tough right now because obviously this game didn't go like we wanted (it) to at all, but looking ahead it's an opportunity. I just said in an interview earlier, I'm a kid from Midlothian, Texas. Who would've ever thought I would be where I am now? I'm excited for the opportunity. I'm going to lead these guys the best I can and be ready to rock and roll.
Petty and Robby Anderson connected on a touchdown but Petty missed him a few other times. Giving both of these players first team reps will be important as they try to improve their chemistry. Petty discussed missing Anderson on a few deep balls.
I'd rather miss him by 10 miles than miss him by the finger tips. Robby got behind the defense a couple of times and that's shots you've got to hit on, especially in this league. That doesn't happen often. I think that'll get better with time being able to throw to him these next coming weeks. He did really good getting behind the defense. I've just got to hit him.
At this point in the time the wins and losses don't mean much. Finding the next QB is mission # 1. This is why bringing Fitzpatrick back this year was such a big mistake. Petty might not be the guy, but the next 4 games just got more interesting. The team should be energized by the QB switch and he took chances down the field. That is something the Jets need to do more of, as they stretch the field more with Petty's strong arm it will help them in the running game as well.
This is how the next four weeks stack up.
12/11 @ 49ers
12/17 vs Dolphins
12/24 @ Patriots
1/1 vs Bills
We are not sure that Petty can answer all the questions that exist right now. What he can do is get better each week and put himself in the conversation for next season.
Videos
Aaron Rodgers Injury Fallout & Jets/Bills Recap