Breaking News Featured Editorials Home Slider
Not Enough Sacks? Mo Wilk Points to Secondary Struggles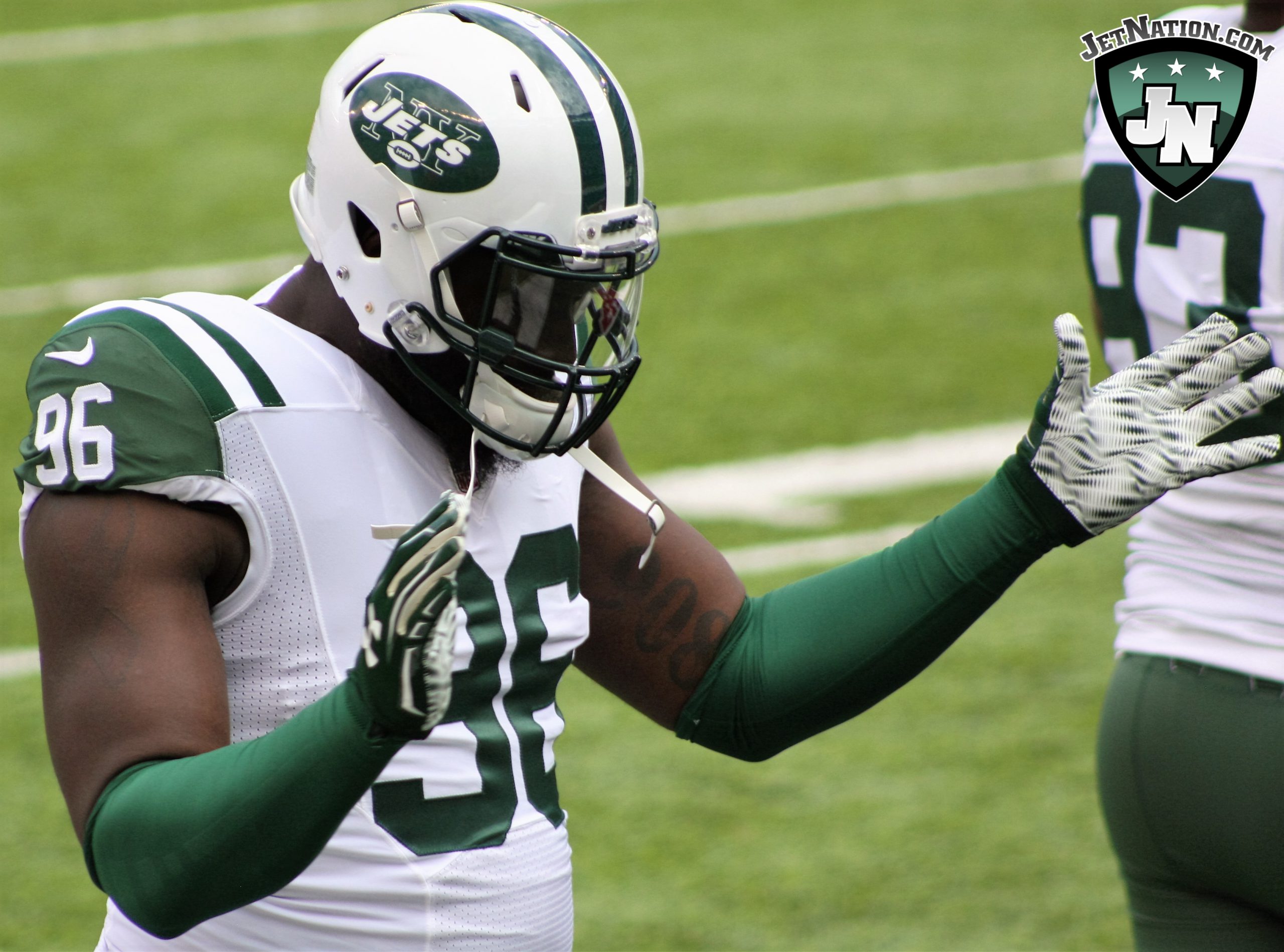 By Glenn Naughton
As if the 3-9 New York Jets didn't have enough going wrong as they prepare to play out the four remaining games on their schedule, struggling defensive end Muhammad Wilkerson today offered an explanation as to why the team's defensive line has produced just 13 sacks since picking up 7 on opening day.
One day after wide receiver Brandon Marshall credited the team with staying together through tough times and lauded head coach Todd Bowles for managing the roster during times of crisis, Wilkerson put the team's struggling secondary under the microscope.
Mo Wilkerson critical of #Jets' secondary: 'Little tighter coverage and we get those sacks'' https://t.co/emFdpa7oro

— Connor Hughes (@Connor_J_Hughes) December 8, 2016
According to Connor Hughes of NJ advanced media, Wilkerson simply said "little tighter coverage and we get those sacks"….Oh boy.
On the one hand, Wilkerson isn't wrong, but he's not entirely right either.
Yes, the Jets secondary has been absolutely atrocious this season, but a quick look back at several big pass plays will show opposing quarterbacks sitting in the pocket for what seems like an eternity, unmolested and free to (eventually) find an open receiver, with Wilkerson giving minimal effort.
If Bowles is lucky, this will be the last of any finger-pointing during a season in which there's plenty of blame to go around.  Be it the D-line, the secondary, the quarterback play, the coaching, the inability of the team's linebacker's to slow down opposing tight ends…just to name a few.
Bowles and company have enough to deal with on the field, and the last thing they need is internal friction off of it.
Videos
Aaron Rodgers Injury Fallout & Jets/Bills Recap