Breaking News Featured Editorials Home Slider Jets Report Card
New York Jets Report Card: Week 14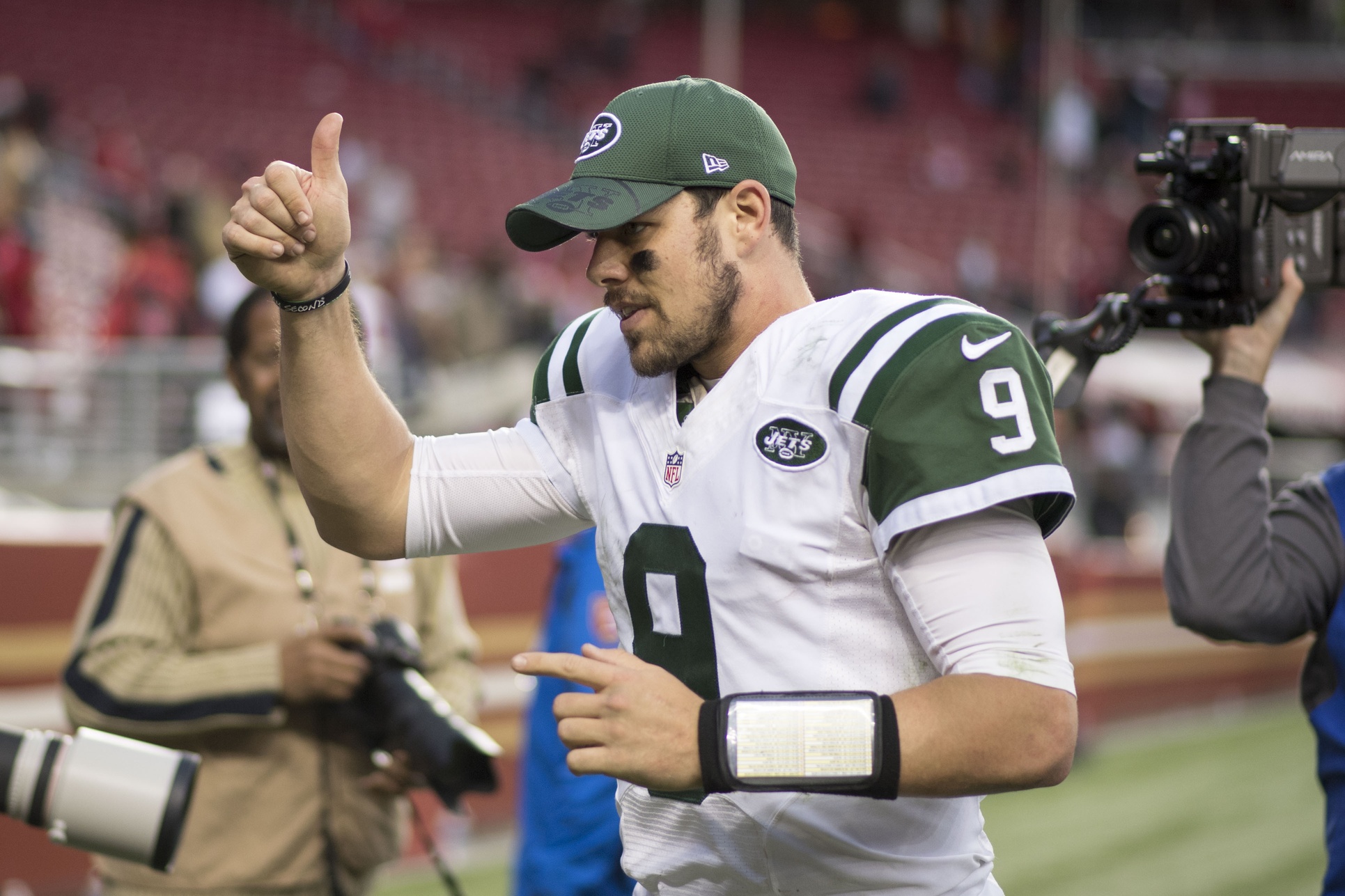 New York Jets Report Card
Week 14: New York Jets @ San Francisco 49ers
12/11/16
Quarterback: C-

Petty: 23/35, 257 yards, 0 TD, 1 INT, 4 rushes for 19 yards
It started about as ugly as it could: a pick that was all but a pick 6. It didn't even get much better after that for quite awhile. Bryce held onto the ball for far too long and that was part of the reason why he took 6 sacks. The game was just too fast for him in the first half. As things settled down in the 2nd half, though, you've got to like some of what you saw – a guy that's going to unapologetically throw the ball downfield but miss with the overthrow, not the underthrow. As he gains more chemistry with Enunwa, Marshall and the rest, expect him to stop looking to Robby Anderson first on most plays. OK, so this C- is on a curve. We finally won a game. Sue me.
Running Backs: A

Powell: 29/145/2, 5 receptions for 34 yards
Forte: 3/8/0
Wilds: 2/4/0
Forte was injured early. How has it taken this long to get Powell a decent amount of carries? Bilal was dynamic today, contributing in both the passing and the running game. The Jets OT touchdown drive to win the game was almost entirely about Powell, with one nice scrambling pass to Anderson thrown in there. Who on this team has demonstrated more of an urgency to finish a game than Powell?
Wide Receivers/Tight Ends: C+

Anderson: 6/99/0, 2 rushes for 12 yards
Seferian-Jenkins: 3/35/0
Marshall: 3/33/0
Enunwa: 3/29/0
Bostick: 2/17/0
Peake: 1/10/0
Enunwa made a spectacular grab. Anderson made several impressive plays but is as unreliable as he is flashy.
Offensive Line: D-

The Jets play on the line hasn't been good all year, so there was no particular reason to expect any improvement today – not with Nick Mangold out for the season. This is a group that can run block with some of the best, but surrenders consistent pressure against their quarterback. The frequency of penalties is discouraging.
Defensive Line: B-

Leonard Williams had half a sack and remains the Jets most reliable defensive lineman on a team with numerous disappointments on the line.
Linebackers: D

Carlos Hyde ran for 193 yards on 17 attempts. How do you let that happen?
Secondary: B

49ers QB Kaepernick finished just 15/26 for 133 yards and a TD, though it certainly didn't feel like it was that impressive of an outing for New York's secondary. Somehow or other, they actually improved when both Gilchrist and Skrine left with injuries.
Special Teams: C+

Have the Jets special teams made a huge game-changing play all season? No, not really. But Nick Folk was 3/3 on FGs including a clutch 50 yarder.
Coaching: C-

How does the team come out lacking fire week after week? Why didn't the plan of airing the ball out downfield change more quickly when it became apparent that Petty was going to be under constant pressure? And, perhaps most importantly, why hasn't this coaching staff utilized Bilal Powell more?
Videos
Aaron Rodgers Injury Fallout & Jets/Bills Recap