Breaking News Home Slider Jet News
Gastineau Suffering From Serious Health Problems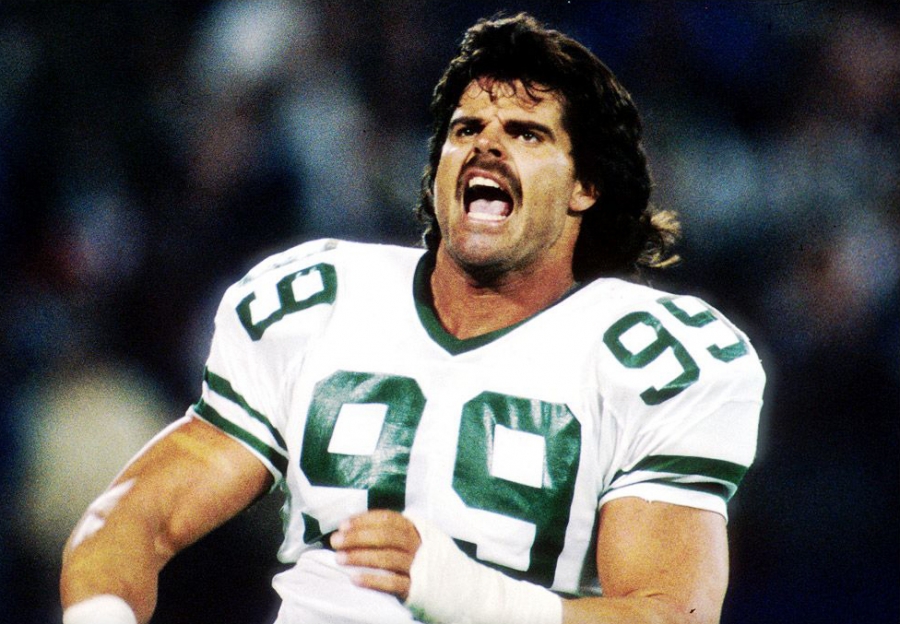 Legendary NY Jets defensive end Mark Gastineau was on the radio on Thursday and he revealed some pretty sad news. He said that he is suffering from  Dementia, Alzheimer's and Parkinson's disease. The Daily News provided this update:
"When my results came back, I had dementia, Alzheimer's and Parkinson's," the former Jets defensive lineman said on WOR Thursday evening. "Those were three things that I have."

Gastineau said he received the diagnoses roughly a year ago and traced his illnesses back to football.

"You know, my first reaction was that I didn't believe it. I couldn't believe it," Gastineau told the Daily News in a phone interview Thursday night. "My second reaction was how can I help other people coming in to the NFL? That's what it's all about."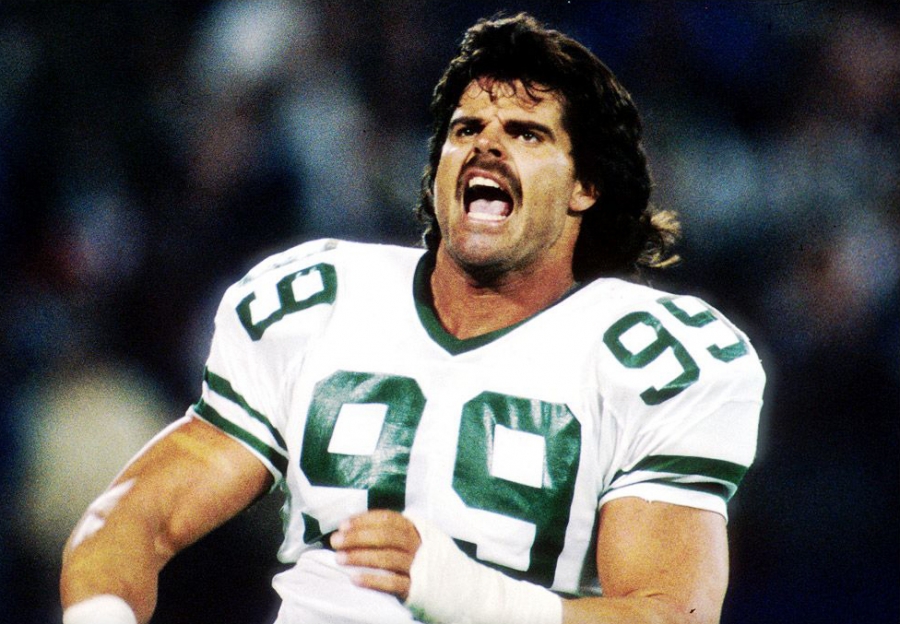 Gastineau played 10 seasons with the Jets and he was well known for his sack dance. As one of the members of the sack exchange he officially recorded 74 sacks in his career. Although the actual number is higher because the NFL didn't officially recognize a sack as a stat until 1982.
He was experiencing a bit of a resurgence in 1988 as he led the AFC with 7 sacks through 7 games. This coming after injury plagued seasons in 1985 and 1986 that produced only 6.5 sacks (25 games in total). The five-time pro bowler retired from football in 1988 after 7 games because his fiance, Brigitte Nielsen, was diagnosed with cancer.
From Newsday:
"I don't want [my diagnosis] to overshadow the Heads Up Program," said Gastineau, who added that he "led with my head all the time" when he played.

"I want it to be a warning to mothers and fathers to be able to put their kids in the safe places to be able to carry on a team sport that I think is going to be way more beneficial for them than if they didn't have it in their lives."

During the 30-minute interview, Gastineau said he would allow his child to play football only "because of this USAFootball.com. I would not allow my child to play if I did not have this Heads Up Football. There's no way in the world.

"You cannot expect your child to not be injured if you do not enter this program. If a high school doesn't have this program, there should not be a program."
As a player Mark Gastineau had his share of negative publicity and he definitely made his share of mistakes off the field. I have seen Mark at many Jets events in recent years and he seems to be at peace. He has stated many times that he found God. Mark will be in our prayers and this post from our forums sums it up very well.
He certainly provided many highlight plays for us during his career. He is no angel. A flawed human like all of us.
God bless Mark. I hope he can manage his situation, get help and carry on and still enjoy life.
Videos
Aaron Rodgers Injury Fallout & Jets/Bills Recap