Breaking News Home Slider Jet News
Jets Announce New Assistant Coaches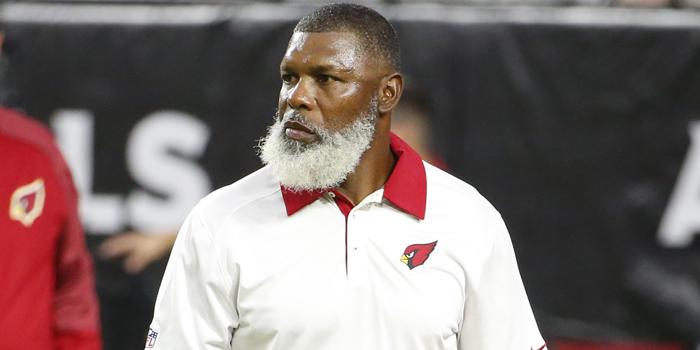 The New York Jets are rounding out the coaching staff. Last week Kevin Greene was added to coach the outside linebackers. Yesterday they confirmed that John Morton is the new offensive coordinator.
Next up is a new defensive line coach, Robert Nunn and a new running backs coach Stump Mitchell.
We have hired Robert Nunn as DL coach.

DETAILS → https://t.co/GCl1Csb3rK pic.twitter.com/cMuzcEdTqY

— New York Jets (@nyjets) January 31, 2017
We have hired Stump Mitchell as RBs coach.

DETAILS → https://t.co/KSy1kaUv1R pic.twitter.com/3VOtxUXcu8

— New York Jets (@nyjets) February 1, 2017
Nunn comes to the Jets and inherits a talented and versatile defensive line. Question # 1 will be, what happens with Sheldon Richardson?
Nunn, who is beginning his 18th season as an NFL assistant coach and who has experience with both 4-3 and 3-4 schemes, spent the 2016 season coaching the Cleveland Browns' defensive line.

He is familiar with MetLife Stadium, having coached Jason Pierre-Paul, Justin Tuck, Osi Umenyiora and the Giants' D-line from 2010-15. In those six seasons, among NFL D-lines, the Giants were fifth in sacks (191) and unofficially first in forced fumbles (55), first in pass defenses (98), third in tackles for loss (280) and fourth in QB hits (419).
Mitchell has experience working with Todd Bowles (Arizona) and he is another former NFL player on the staff.
Lyvonia Albert Mitchell, who gained his nickname because he was "tougher than a stump" as a football player growing up in rural Georgia, coached the last four seasons for the Arizona Cardinals. He was on the same Cardinals staff of head coach Bruce Arians as Bowles in 2013-14. And Mitchell has helped polish the skills of such RBs as David Johnson, who emerged as a 1,239-yard rusher and 80-catch receiver in the Cards' arsenal this past season.

He entered the NFL coaching ranks as the Seattle Seahawks' RBs coach from 1999-2007, during which time he worked with Ricky Watters toward the end of his stellar career and also coached Shaun Alexander, who came in a yard short of Curtis Martin at 1,696 rushing yards in 2004, then led the NFL with 1,880 yards and 27 TDs the next season.

Mitchell next moved to the Washington Redskins, where he held the titles of assistant head coach and running backs coach and helped Clinton Portis to 1,487 rushing yards and his second and last Pro Bowl appearance in 2008. And he signed on for two-plus seasons as the head coach at Southern University (2010-12) before joining Arians' Arizona staff.
The biggest remaining question is, who will be the quarterback coach?
Videos
Aaron Rodgers Injury Fallout & Jets/Bills Recap