Featured Editorials Home Slider
Lack of Options Force Jets to Attempt Clady Do-Over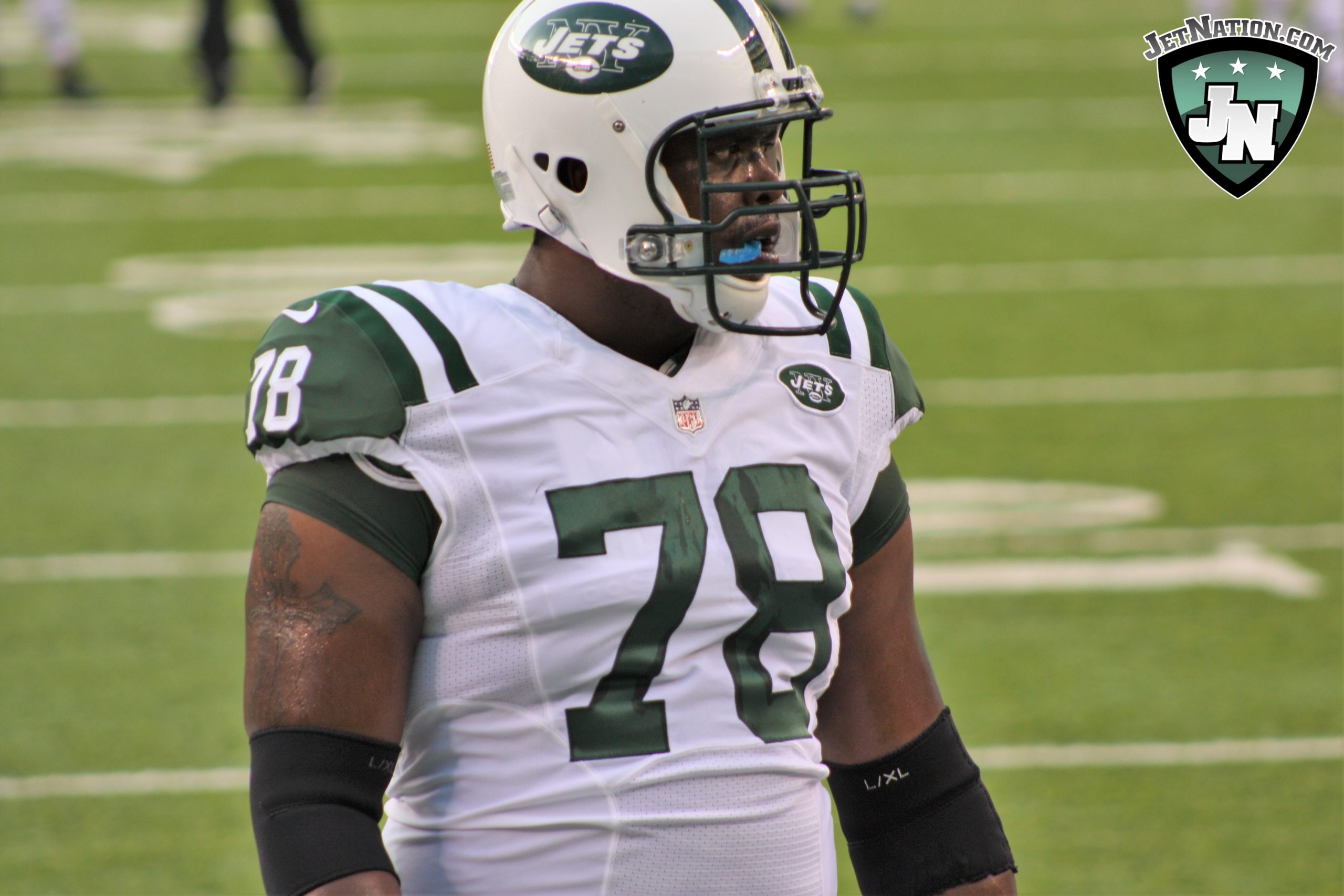 By Glenn Naughton
Recently, NFL insider Jason La Canfora sent out a tweet claiming that the Jets are still interested in retaining offensive tackle Ryan Clady at a reduced rate next season, rather than pay him the $10 million he is scheduled to make for 2017.
Jets retain interest in LT Ryan Clady at the right price but not inclined to keep him on roster at $10m due in '17. Could stay on diff deal

— Jason La Canfora (@JasonLaCanfora) February 10, 2017
Far from the player he once was as a 3-time All-Pro in Denver, Clady has battled serious injuries over the course of the past four years, forcing him to miss 37 games in that time.  Prior to the 2013 season, durability wasn't an issue as Clady started 80 consecutive contests. Despite the injuries in recent years, Clady still has some value to the Jets.
With no other established veteran left tackles on the roster, a team-friendly re-negotiation is a prudent move by GM Mike Maccagnan who will probably still draft a left tackle to step in for Clady when his deal expires, or in the likely event he misses time due to injury.
As preposterous as it may seem to entertain the notion of bringing back a player who has spent as much time on the shelf as Clady, just imagine how bad it would look should Gang Green find themselves getting even semi-quality quarterback play from either of their two young signal callers (Christian Hackenberg and Bryce Petty) or a potential draft pick/free agent addition if they're injured or unable to continue to grow due to regular breakdowns in pass protection.
Clady's possible return was a topic discussed at length by Jets fans right here on our forums and many seem to get it, as does Maccagnan. Bringing the veteran back in to the fold on an incentive-laden deal based on playing time would significantly reduce his cap number while giving the Jets O-line a proven veteran to protect their quarterback's blind side while playing a role in bringing along a potential replacement that the team is likely to bring in.
All that's left now, is for the two sides to come up with a fair number to make a move that makes perfect sense.
Videos
Aaron Rodgers Injury Fallout & Jets/Bills Recap