Breaking News Home Slider Jet News
Revis involved in Altercation; Criminal Charges Filed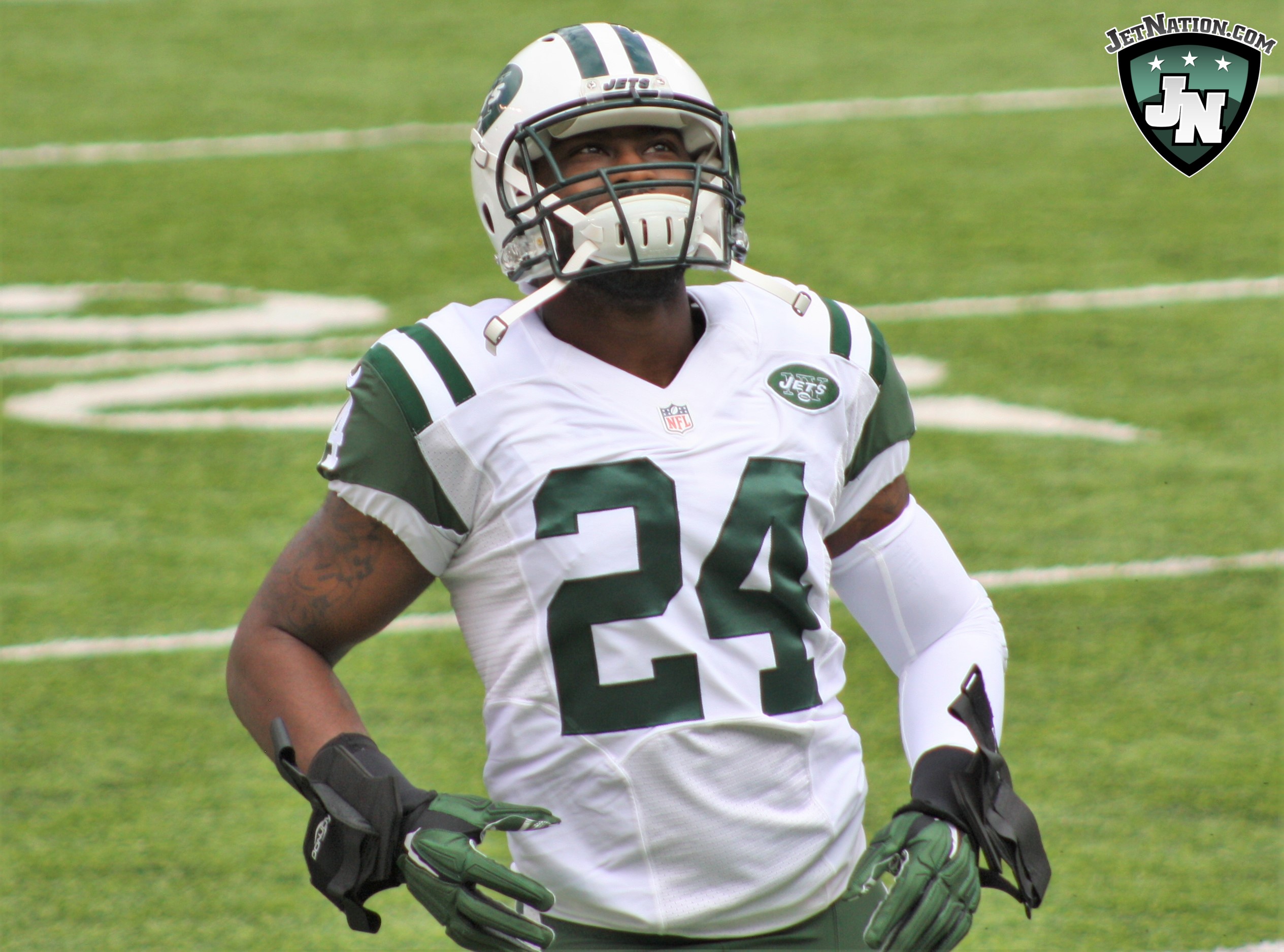 Darrelle Revis had a disappointing season on the field in 2016. His on the field problems might be the least of his worries, he was charged with four first-degree criminal felonies and one misdemeanor on Thursday.
STATEMENT BY BLAINE JONES LAW, Representing Darrelle Revis: 
Mr. Revis came home to Pittsburgh this past weekend to visit family and friends. During that time Mr. Revis went by a location in the Southside that he is in the process of developing. Mr. Revis was physically assaulted while at that location by a group of at least 5 people. Mr. Revis feared for his safety and retreated from the aggressors. Mr. Revis was not arrested after this incident. Mr. Revis sought medical attention as a result of the aforementioned attack.
That statement was made before the criminal charges were filed. Connor Hughes gives this update:
According to Jones, Revis "was 1,000 percent the victim" after being assaulted by a "heavily intoxicated man" who shoulder-checked him. After failing to dissolve the situation, Revis turned to walk away. At this time, per Jones, several people in the man's group pursued Revis, who defended himself before leaving the scene.
The Pittsburgh Police paint a far different picture of the event. Here's their official statement: 
On Sunday, February 12 at approximately 2:43 a.m., Zone 3 Officers were dispatched to the intersection of S. 23rd and E. Carson streets for a report that two males had been knocked unconscious. According to the investigation, a 22-year-old male from Kittanning was walking along E. Carson Street when he spotted a male who resembled Aliquippa native Darrell Revis, a cornerback in the NFL. He asked if the man was Darrell Revis and he confirmed that he was. The male began recording the interaction on his cellphone and continued following Revis. At some point, Revis snatched the cellphone away and attempted to delete the video. Another 21-year-old male from Ross Township attempted to help the 22-year-old retrieve the cellphone. Revis then tossed the phone onto the roadway. A verbal argument followed. A male came to assist Revis. Both the 22-year-old and the 21-year-old state they were punched then remember waking up to talk to police. Witnesses state the two were unconscious for about 10 minutes.
#Jets' Revis 'not the aggressor' in fight, says attorney. Adds police never contacted him for his side of story: https://t.co/FUNDgsJdOH

— Connor Hughes (@Connor_J_Hughes) February 17, 2017
We live in an age where everyone wants to rush to judgement. We weren't there, so we are going to let this one play out. It is definitely an unfortunate situation and we hope all the injured parties are okay.  Visit our forums to read more about Darrelle Revis getting arrested.
Videos
New York Jets OTA Presser Takeaways, Aaron Rodgers' Impact and Summer Delusion