Breaking News Home Slider Jet News
Jets Release Nick Mangold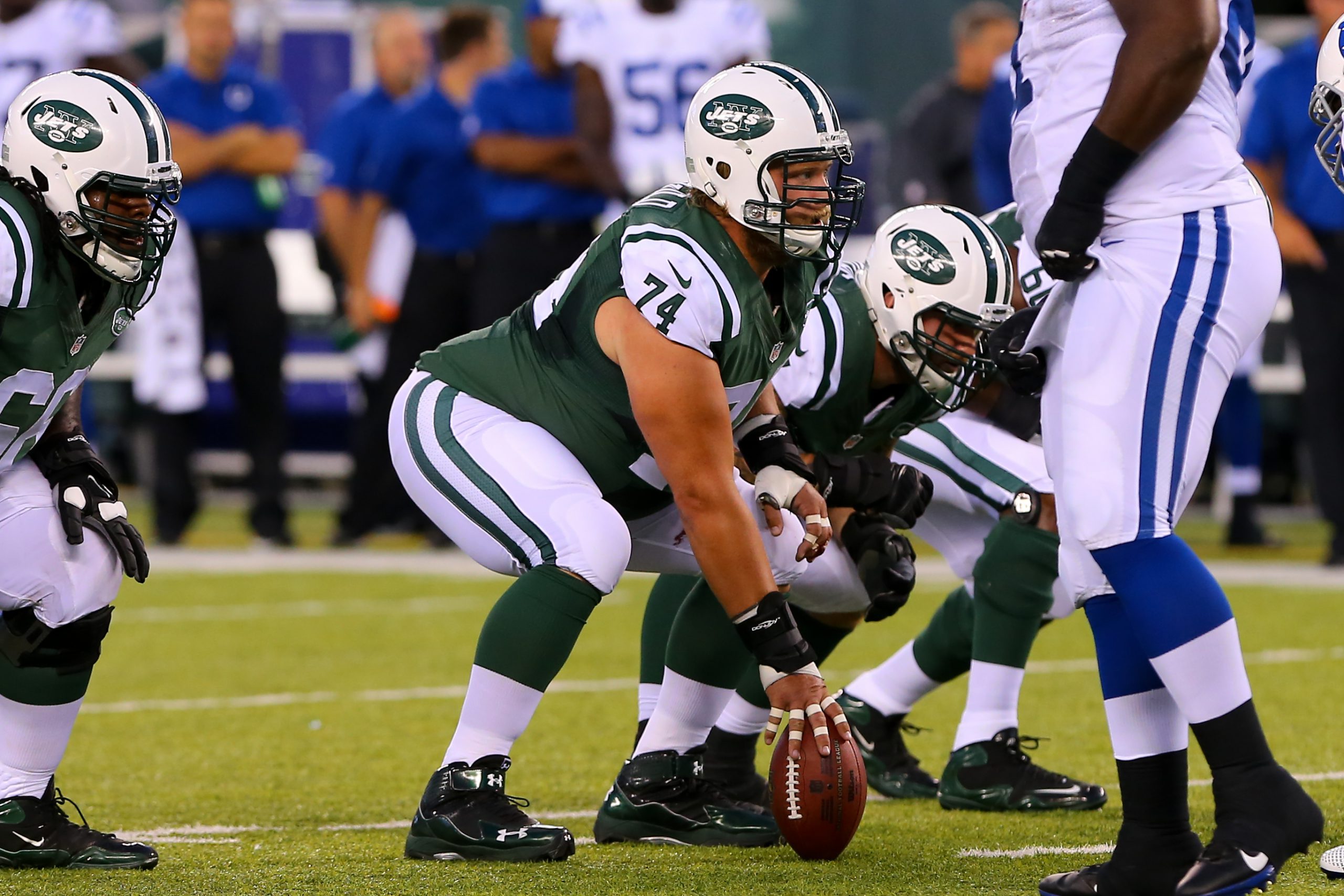 Coming off of a 5 and 11 season, there wasn't much doubt which direction the Jets were headed. The moves so far this off season confirm what everyone suspected; the Jets are in full rebuilding mode. Earlier this week veterans Nick Folk and Breno Giacomini were released. The Jets continued the purge today by announcing that 11 year veteran center Nick Mangold has been released.
The former first-round pick was extremely durable during his 11 seasons. He battled an ankle injury in 2016, which limited him to 8 games. In the 10 seasons before that he played in (and started) 156 games. That means he only missed 4 games in his first ten seasons, an incredible run for someone playing such a physical position. According to NJ.com this move saves the Jets over 9 million against the salary cap.
"Decisions of this magnitude are always difficult, but even more so with someone like Nick who has meant so much to this organization," said GM Mike Maccagnan. "We appreciate not just his on-field contributions, but the imprint that his mentality and approach to the game leaves on this team."
Off the field Nick Mangold was one of the hardest working Jets the team has had in recent years. If there was a charity event, it always seemed like he was there with a smile on his face, and he was always laughing and engaging with Jets fans. Here is Nick Mangold's statement from Twitter.
— Nick Mangold (@nickmangold) February 25, 2017
With so many other positions to fill this looks like a vote of confidence for Wesley Johnson. Johnson, who is heaed into his 4th NFL season, started all 8 games that Mangold missed last year and played well. Early reports are that Mangold is not retiring and will look to continue his career with another team.
Ex-#Jets center Nick Mangold, 33, is not retiring. He'll find his share of suitors. Meanwhile, #Jets have his replacement in Wesley Johnson

— Ian Rapoport (@RapSheet) February 25, 2017
Visit our forums to read more about Nick Mangold being released from the Jets.
Videos
Aaron Rodgers Injury Fallout & Jets/Bills Recap