Breaking News Home Slider Jet News
Schefter: Jets to Release Brandon Marshall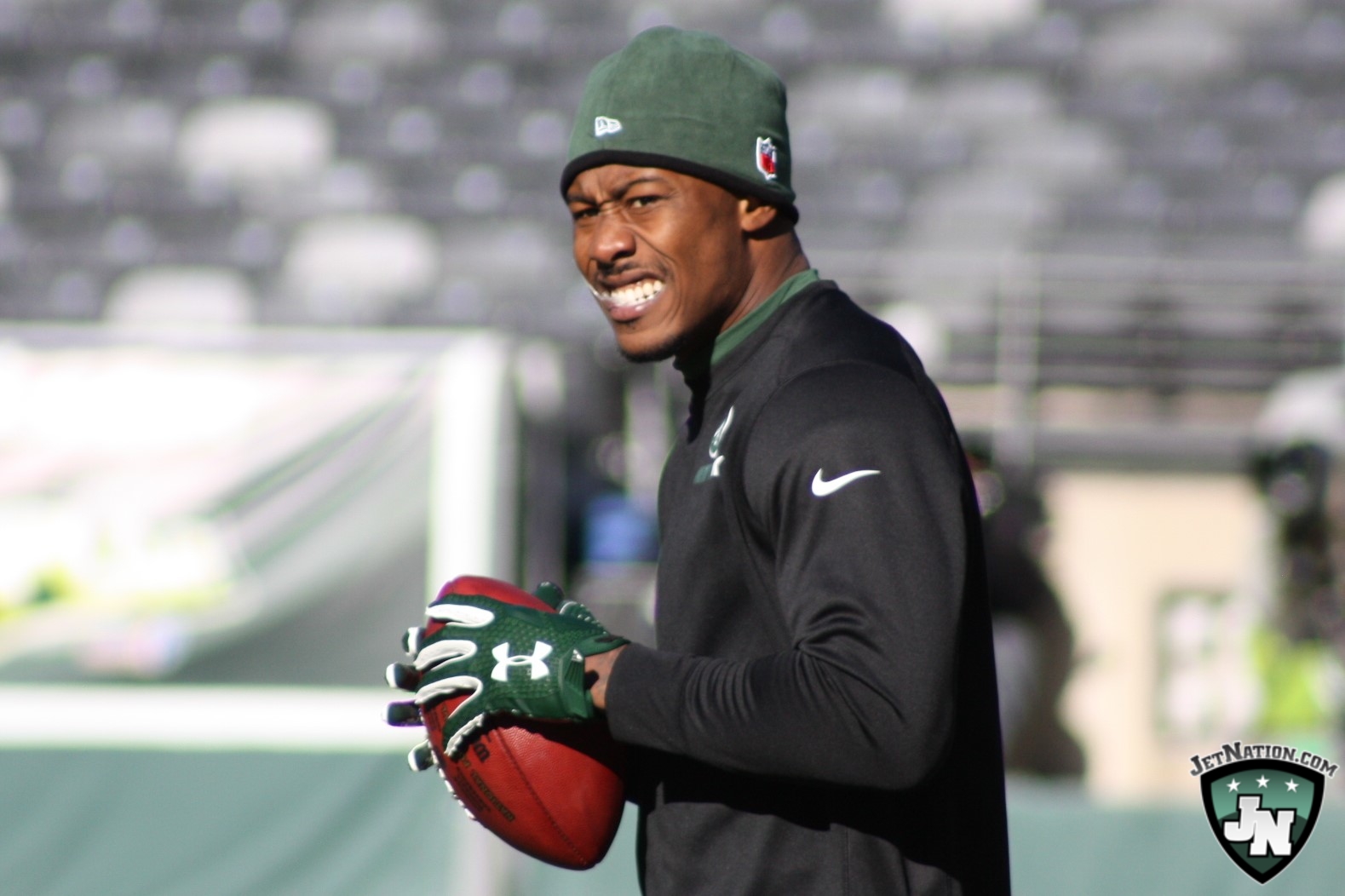 Adam Schefter has tweeted that the Jets are going to release Brandon Marshall. The move will save the Jets another 7.5 million against the cap.
Marshall, who will turn 33 later this month, played for the Jets for two seasons. It really was a tale of two seasons. In 2015 he had 1502 receiving yards and 14 touchdowns. Last season he struggled, as did the entire Jets offense, and he caught 50 less passes for a disappointing 788 yards.
And now the Jets are releasing WR Brandon Marshall, per sources.

— Adam Schefter (@AdamSchefter) March 3, 2017
One source close to Brandon Marshall texted: "Really appreciate Jets for giving him the opportunity and they did offer him an extension."

— Adam Schefter (@AdamSchefter) March 3, 2017
The Jets will gain another $7.5 million in salary cap space with the release of Brandon Marshall #nyj

— Brian Costello (@BrianCoz) March 3, 2017
Marshall has over 12,000 receiving yards in his career. At one point he said the Jets would be his last team, but we will soon see if he looks to catch on with a contender. One thing that has alluded Marshall throughout his playing career has been the playoffs. Despite having 8 seasons with over 1,000 receiving yards for the Jets, Bears, Dolphins and Broncos, he has never been in the postseason.
Stop by our forums to read more about Brandon Marshall being released by the NY Jets.
Videos
Was Boomer Right to Blast Becton? Former Jets QB Sounds off Against Jets Tackle.