Breaking News Home Slider Jet News
Jets Season Tickets – No Price Increase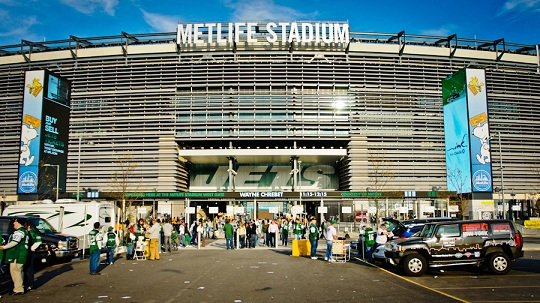 When you go 5 and 11 in the NFL two things usually happen next.
You start the process of finding a new QB
You tell your season ticket holders that there will be no price increase the following season
Free agency starts on Thursday, so we will soon find out what the Jets are thinking about # 1. On Tuesday though the Jets did announce that there won't be a price increase for tickets this year.
Neil Glat sums it up this way:
"Looking at the secondary ticket prices and comparable tickets for other New York sporting events and other NFL teams, the decision was made to keep it flat," said Jets President Neil Glat. "They are still lower than 2010 when MetLife Stadium opened."
I looked at my tickets online and the Jets are offering a four payment plan for season ticket renewals. The total cost of your tickets and parking are divided into four equal payments; due on 4/17, 5/17, 6/17 and 7/17.
From the Jets site:
Your 2017 ticket pricing will be unchanged. More information on variable pricing will be communicated once the schedule is released in April.
One new feature this year is a signing bonus. Which looks like a Jets Reward credit. For my lower level end zone seats it looks like we qualify for a $40 per seat credit if we renew in time.
If they renew their season tickets by one of two deadlines, they can receive a credit of anywhere from $20 per seat to $100 per seat, depending on the location in the building.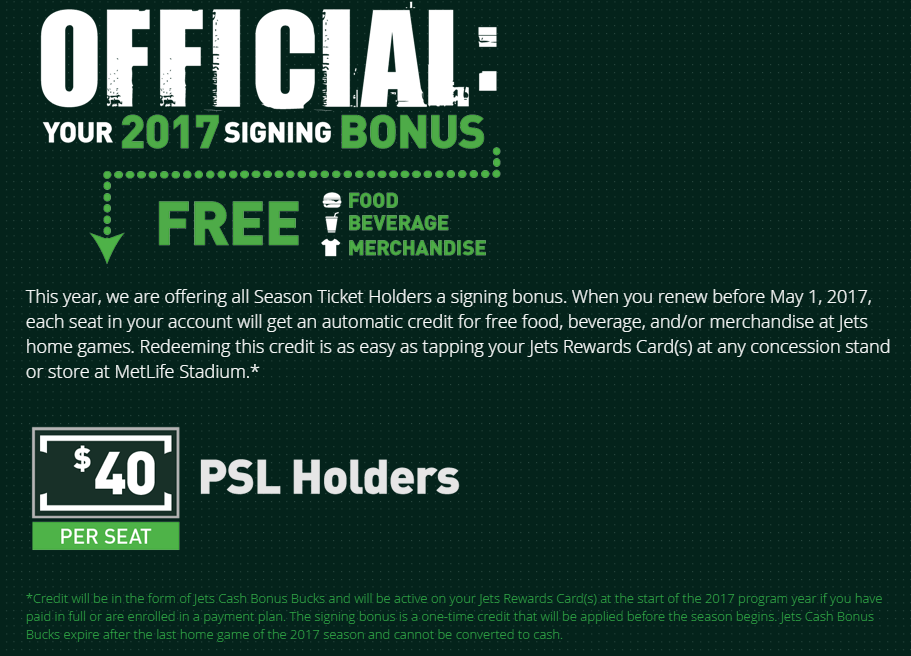 Videos
New York Jets OTA Presser Takeaways, Aaron Rodgers' Impact and Summer Delusion