Breaking News Home Slider Jet News
Jets Re-Sign Ijalana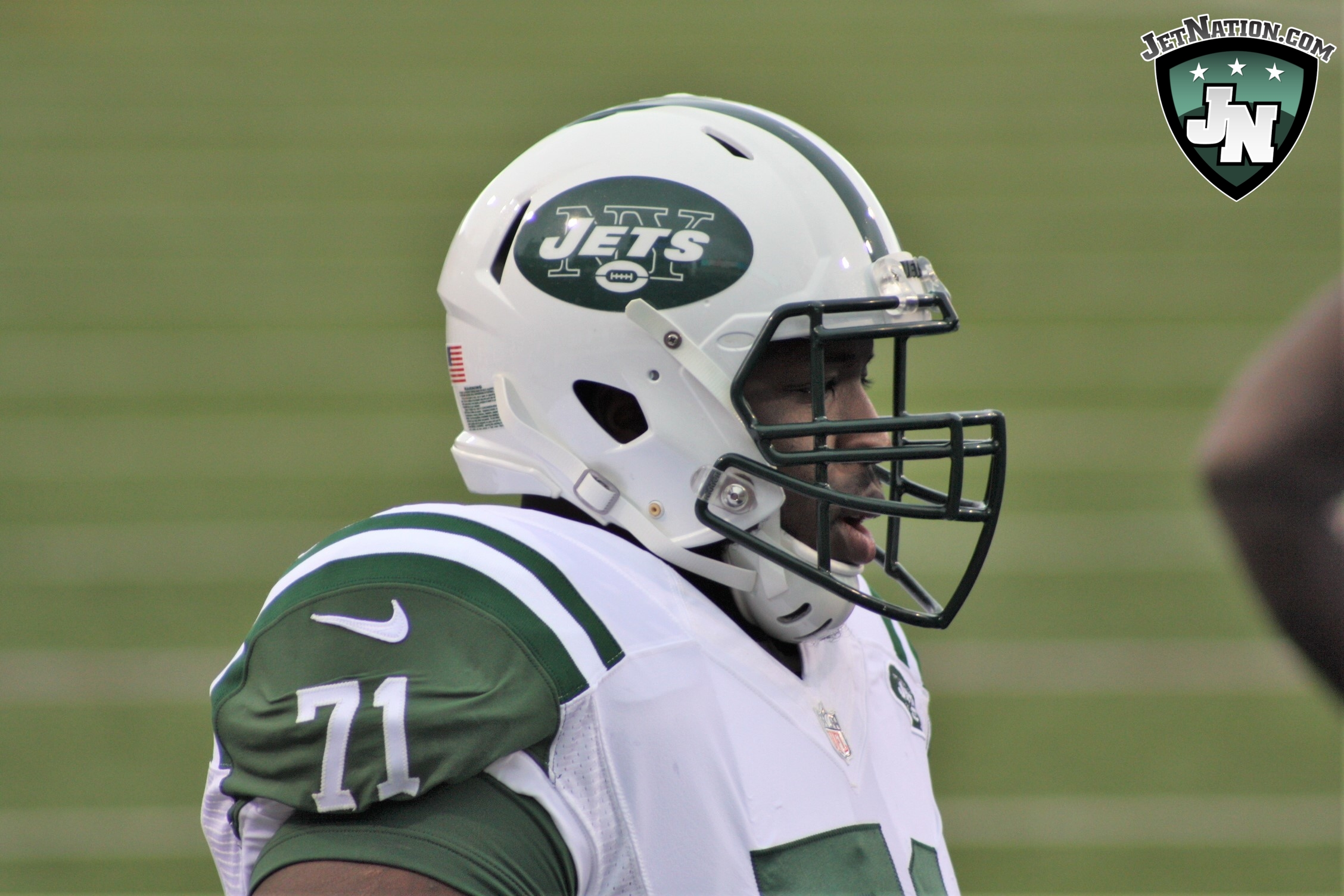 Daryl Slater at NJ.com is reporting that the Jets have re-signed their own free agent, offensive tackle Ben Ijalana.
The Jets on Thursday re-signed left tackle Ben Ijalana, about an hour before the NFL's free agency signing period began at 4 p.m., a league source confirmed.

So the Jets prevented Ijalana from hitting free agency, while giving him a two-year contract with a maximum value of $11 million. The amount of guaranteed money is unclear.
Ijalana (6'4″, 322) played for Villanova in college and was a 2nd round draft pick of the Indianapolis Colts in the 2011 NFL draft. The NJ native has been with the Jets since 2013,  In 2011 he played four games with the Colts but was on injured reserve during the 2012 season and then was waived by Indy in 2013.
The Jets originally picked Ijalana up off of waivers.  He was limited to 4 games in 2014 and didn't see the field in 2015.  Last year was a different story, he originally rotated at right tackle and then filled in for Ryan Clady at left tackle after Clady was injured.
Do the Jets see Ijalana as the starting left tackle next season? They will most likely look to upgrade the position. Ijalana can either be an emergency starter at left tackle, fill in at right tackle if Brandon Shell doesn't work out or provide a solid backup at either spot.
Videos
NY Jets Phase 3 OTAs, Expectations and a Minor Calf Tweak with Greg Renoff