Breaking News Home Slider Jet News
Schefter: Jets to Sign CB Morris Claiborne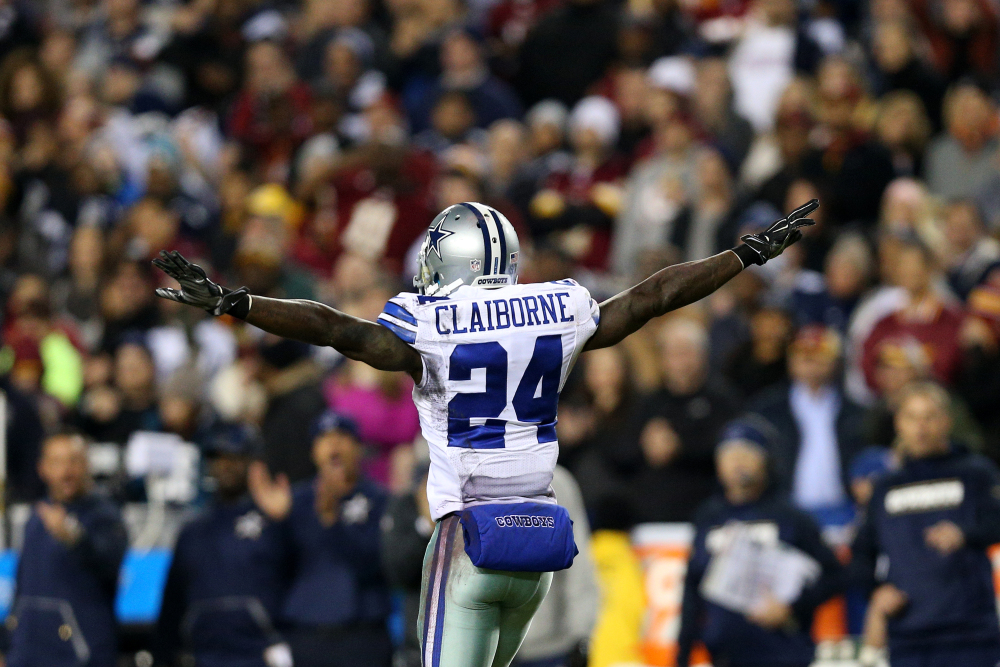 When grading out the Jets roster the quarterback position seems to cause the most alarm right now. After that, and not far behind on the reasons to be concerned list, is corner back. After the release of Darrelle Revis, the Jets need quality corners. That could be a big focus of the draft, but Adam Schefter is reporting that the Jets are about to sign former Cowboys' CB Morris Claiborne.
Former Cowboys' CB Morris Claiborne is expected to sign with the Jets, per league source. CB market now moving.

— Adam Schefter (@AdamSchefter) March 16, 2017
2016 was Claiborne's best season yet. He allowed a 63.0 passer rating (9th of 111 CBs) and 51.9 catch% (11th) in his coverage. #Jets https://t.co/C28vDGhNXR

— John Gatta (@PFF_JohnGatta) March 16, 2017
Claiborne, who is 5'11 and 192 lbs, has missed 33 games due to injuries the past 5 seasons. He has never played in all 16 games in a season. It is safe to say that the Jets will be looking for the 27 year old, former 1st round pick, to stay healthy and start.
Terms of the contract were not disclosed, so it makes it tough to evaluate this signing. The former LSU star was a 1st round pick (# 6 overall) by the Dallas Cowboys in the 2012 NFL Draft.
A lot can change with five years in the NFL, but here is his college scouting bio from NFL.com.
STRENGTHS
Claiborne is an aggressive cover man who likes to use his tall frame and long arms to get in receivers' faces, shock them at the line of scrimmage and disrupt their timing. When he punches, he makes his presence felt. He can run with his back to the ball at the receiver's hip using a press/bail technique and looks natural running with his man in-phase while still keeping an eye on the ball. Claiborne is such a gifted athlete with uncommon body control that he runs with his man fluidly up and down the field and still be able to break off at any time and get involved in plays coming across him. As a zone defender, he is simply an explosive athlete with length and can keep plays in front of him and react quick enough to meet the man at the ball. He is physical in run support and will have no problem coming up to tackle from the edge.
WEAKNESSES
Claiborne can sometimes be lazy with his technique. Working in off-man coverage, he has a tendency to get his pad level high in his backpedal, diluting the explosiveness that makes him so effective out of his breaks.
Videos
Aaron Rodgers Injury Fallout & Jets/Bills Recap