Breaking News Draft Home Slider
Jets Draft WR Ardarius Stewart; 3rd Round 79th Overall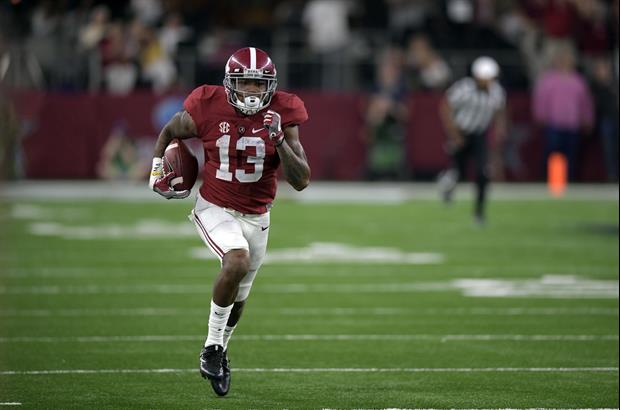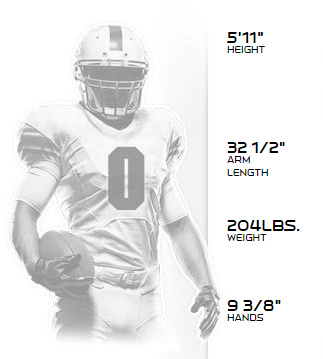 The Jets drafted Alabama wide receiver Ardarius Stewart in the 3rd round, 79th pick overall. The Jets will be on the clock again in the 3rd round, with the 107th overall selection.
Here is the NFL.com scouting report on Stewart.
STRENGTHS
Brings a physical play demeanor to the field at all times. Has takeoff to push cornerbacks into an aggressive backpedal. Karate fighting hands ward off jams and redirect attempts inside his route. Varies route speed to create uneasiness in defender. Sells route fakes with sharp head turns that tilt cornerbacks. Has a gas gear to race past defender and climb quickly over the top. Talented ball tracker with skills to win the deep ball on a consistent basis when matched one on one.
WEAKNESSES
Burly through the hips and doesn't have the build of the typical receiver. Saw 70 percent of his yardage gained come after the catch. Benefited from screens, pop passes and reverses. Routes could use more sharpness at his break points. Wasn't asked to create route separation on short and intermediate routes very often. Will need to work aggressively back to the ball as a pro.
Some additional initial thoughts from the Jets beat:
Ardarius Stewart is a very good route-runner and can help in the Jets return game.

— Dan Leberfeld (@jetswhispers) April 29, 2017
ArDarius Stewart was projected to be an ideal flanker in a West Coast Offense. Guess what offense Jets OC John Morton will have? #NFLDraft

— Manish Mehta (@MMehtaNYDN) April 29, 2017
Jets fans are sounding off on Ardarius Stewart, what grade do you give the pick?
Videos
New York Jets OTA Presser Takeaways, Aaron Rodgers' Impact and Summer Delusion