Breaking News Draft Home Slider
Elijah McGuire RB; Round 6 (188 Overall)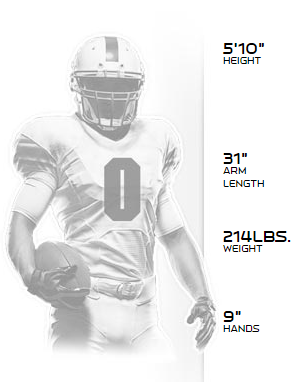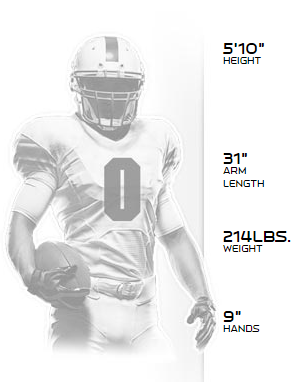 In the 6th round the Jets have selected running back Elijah Mitchell from Louisville. Mitchell will compete for carries in the Jets backfield with Bilal Powell and Matt Forte.
From his NFL.com scouting report:
STRENGTHS
Compact frame with good thickness in legs. Runs with good ball security. Very athletic with plus acceleration. Runs with forward lean and has strong burst through the hole when he sees it. Plant-and-go runner. Able to cut it back two gaps away. Build-up speed to the corner seems to fool linebackers who think they have the angle. Has some subtle wiggle approaching line of scrimmage. Excellent hand-eye coordination as pass catcher. Effective from the slot and into routes.
WEAKNESSES
Drops head, causing him to lose sight heading into the hole. Poor feel for spacing of the running lane. Runs too close to defensive linemen when open area is available. Lacks desired downhill toughness. Has no jump cut for optimal elusiveness. Lateral cuts driven by outside foot and lacks width. Will run up blocker's back when there is still yardage to be had. Gives into tackles. Never finished with more than five broken tackles in a single season. Arm tackles throw him off his path. Pass protection needs work.
Videos
Aaron Rodgers Injury Fallout & Jets/Bills Recap