Breaking News Draft Home Slider
Jeremy Clark CB: Round 6 (197 Overall)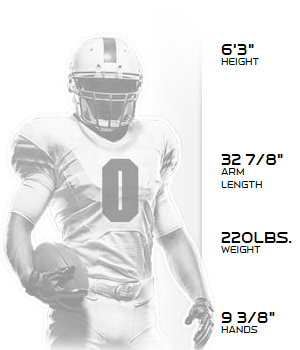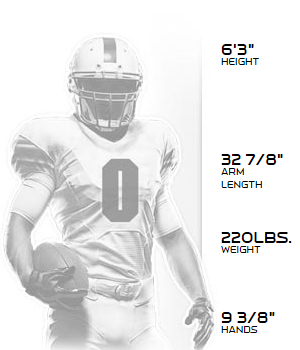 The NY Jets selected CB Jeremy Clark from Michigan in the 6th round. Clark is an interesting pick, reports all say he would have gone earlier but he is recovering from a torn ACL. He has excellent size for a cornerback (6'3″) and it is a position of need for the Jets. Free agent acquisition Morris Claiborne would seem to have a starting job, and there will be a competition at the other spot. From his scouting report on NFL.com:
Clark impressed them with the way he began his senior season, starting the first three games (10 tackles, two pass break-ups) before tearing his left ACL in the fourth game of the year. He attempted to get a sixth year of eligibility but was denied by the NCAA because he redshirted the 2012 season without an injury.
STRENGTHS
Exciting size and length outside. Is an imposing figure in press coverage. Maximizes arm length when attacking passing lanes. Ball skills are solid. Athletic enough to play in multiple coverages. Displays necessary timing for high-point disruption even in a retreat. Able to maintain his feel for route down the field. Has a make-up gear when beaten and can close out separation distance. Looks to run through the receiver and deliver some thump after the catch. Heads up tackler looks to attack the legs and wrap-up. Has potential to challenge for a role as gunner or jammer on special teams.
WEAKNESSES
Leggy transitions can put him behind when forced to open and run. Tends to bend at the waist and lean into receivers when matching their release. Lacks fluidity to recover quickly when beaten by route fakes. Will struggle to stick with complex routes. Doesn't always play to his size. Slow to disengage from perimeter blocks. Too passive on the perimeter and needs an angrier heart against the run. Needs to improve his lower body strength. Season-ending ACL tear will likely prevent him from running and proving his speed pre-draft.
https://twitter.com/jetswhispers/status/858416854657892352
Videos
NY Jets Phase 3 OTAs, Expectations and a Minor Calf Tweak with Greg Renoff