Featured Editorials Home Slider
With Veterans Gone, the Tank is on!!!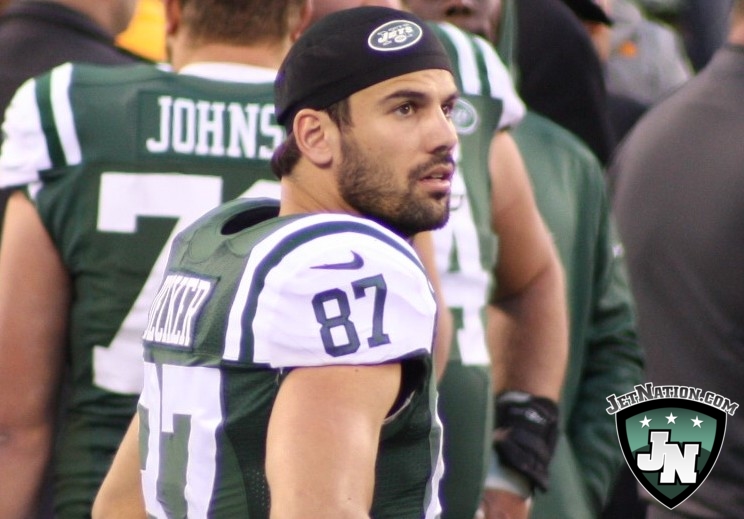 By Glenn Naughton
It's official, folks.  Fans of the 2017 New York Jets will have more reason to watch football on Saturdays than they will on Sundays.
Before today, nobody in their right mind could make the argument that the 2017 Jets were going to win anything, or that they were a threat to make the post season.  In all reality, nobody could really say the team might be "decent", without being laughed at.
One claim that could be made, and legitimately, was that the front office was going to make an effort to field a competitive team.  If the QB play was solid, and the veteran leaders took the youngsters on the roster under their wings, perhaps the Jets would steal a win here or there while the kids developed.  Today, even that theory came to an abrupt halt.
Just a few hours apart, Jets fans learned that the team was going to be parting ways with linebacker David Harris and wide receiver Eric Decker.  One, the team's most experienced defensive player, and the other, the most accomplished wide receiver on the roster.
These moves are a clear indicator that with multiple highly regarded quarterbacks coming available in next season's draft, the team is making every effort to put themselves in position to choose their quarterback of the future.  Sorry, Christian Hackenberg.
With the (eventual) departures of Decker and Harris, it's fair to say that the Jets won't have more than a handful of players who have shown they can play at a high level in the NFL.  Sure, there's Sheldon Richardson, Muhammad Wilkerson, James Carpenter, Brian Winters, Bilal Powell, Quincy Enunwa and when healthy, Morris Claiborne.  But beyond that, it's a few vets hanging on, and countless young players with plenty of potential, but who have proven very little.
It'll be an ugly 2017 season Jets fans, but now more than ever, it's over before it even began, and now it's about waiting to see which signal caller Mike Maccagnan snags with a top-three pick in the 2018 draft.
Videos
New York Jets OTA Presser Takeaways, Aaron Rodgers' Impact and Summer Delusion