Breaking News Featured Editorials Home Slider NY Jets Training Camp
Coaches Corner from Mini Camp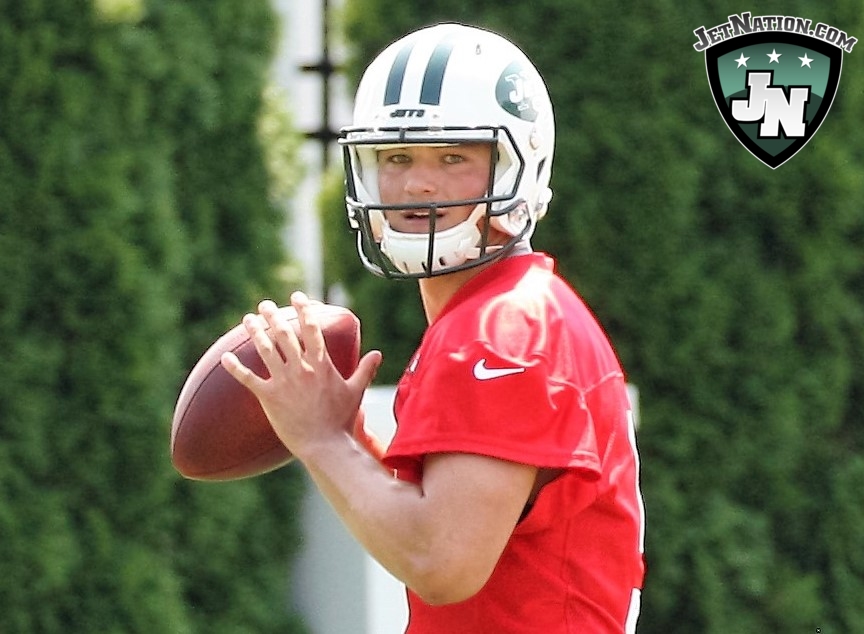 By Alex Varallo
Another successful week in the books for the Jets as they finish up Mini Camp.
Many of the young players are making strides to improve their game.  Christian Hackenberg had his best week of practice.  His confidence level grows every day.  Jamal Adams continues to impress and looks the part of 1st round talent.  Adams has been locked in and is working his way to be a leader of this defense.
Several coaches not normally heard from spoke to the media about certain players who they feel will bring toughness and production that has been missing for quite sometime.
Quarterback Coach Jeremy Bates touched upon the signal callers and is happy with their progression of the play book.  The learning curve is huge, but he sees improvement with terminology, cadence and orchestrating the huddle.  In particular, he mentioned that all the QB's are hard workers who bring the right mind-set everyday with the urgency to get better each day.
Coach Stump Mitchell was very vocal and determined about getting his point across with his running backs–especially the full-backs.  Stump expects his fullback to be the best in the league.  He stated that not only will they have blocking protection duties but also be involved in the passing game.  This has been something the Jets have been missing for many years now.
Jimmie Johnson (tight-end coach) spoke about Austin Seferian-Jenkins and Jordan Leggett.  At this point he is satisfied with their development.  Jenkins seems to have a good grasp of this system as it is similar to his playbook from college.  He also has some history with Josh McCown from his rookie season in Tampa.  Jenkins slimmed down about 20 pounds and said he feels great.  Hopefully, the new lifestyle and body change can improve his game overall.
Jordan Leggett has shown to be a good receiving option but will need to focus on his mechanics in the blocking scheme.  Johnson feels that the way college football programs utilize the TE hinders their game when they make the jump up to the Pros.  Most of the time Leggett was split out or lined up in the slot position which made him more of a jumbo WR then the traditional inline tight end.  Leggett will have to improve his footwork and ability to sustain blocks to become a fully functional piece in this offense.
Coach Kevin Greene had nothing but positive things to say about "his kids." He was referring to the young outside line backing corps.  His focus is to improve their fundamentals, technique and emphasis on playing with passion.
"Play free and have fun!"
All of the backers have specific talents and need to hone their craft as edge rushers.  Greene has a true understanding about the position having done it himself.  His player/coach experience mixed with his intensity should bode well as a mentor and motivator for the Jets defense.
The Jets seem like a changed team with a new mind-set for the upcoming season.  There is positivity in the air despite the repetitive negativity coming from particular media outlets.  The Jets success will depend upon this coaching staffs ability to develop this young team, which has been going through a monumental transition.
Videos
Aaron Rodgers Injury Fallout & Jets/Bills Recap