Draft Featured Editorials Home Slider
Players to Watch: SEC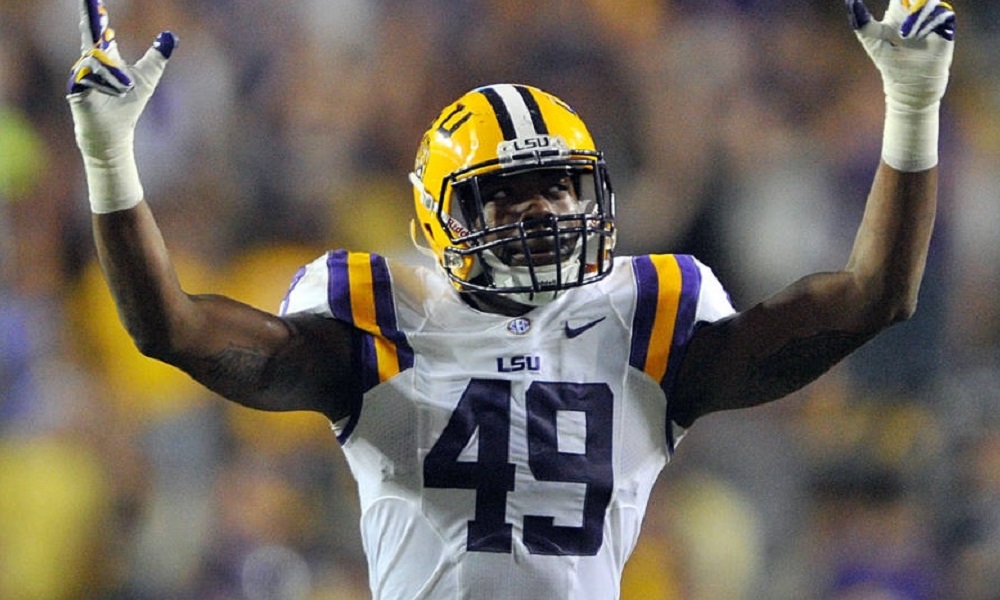 This is the time of year where there is absolutely no football, so why not start getting excited about some of the top draft-eligible prospects the Jets may or may not have an interest in come next draft. We will start with the mecca of college football conferences, the SEC.
Arden Key – EDGE – LSU
Key could be the dominant edge rusher the Jets have been missing ever since John Abraham's departure after the 2005 season. Key is 6'6″, 238 lbs and an absolute athletic freak, however, he does come with some injury concerns. According to Dan Parr of NFL.com, Key may not be ready for the start of camp as he is rehabbing from shoulder surgery.
On the bright side, Key managed to break the LSU single-season sack record in 2016 by recording 11 sacks. He also added 12.5 tackles for loss, 2 forced fumbles and 3 pass deflections. Those are some staggering numbers to put up in just 11 games and against SEC opponents. A true pass-rusher is one piece the Jets have been missing for what seems like forever and Key could be the solution. Barring any further health issues or a significant drop-off in play, expect Key to at least be a top 15 pick come next April.
Derrius Guice – RB – LSU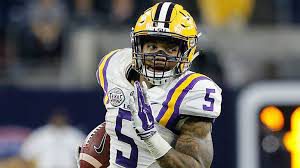 The second LSU player to appear on this list is running back Derrius Guice. Guice has been overshadowed by the great Leonard Fournette the last two seasons, but still managed to rack up ridiculous numbers in the 2016 season. He ran the ball 183 times for 1,387 yards and 15 touchdowns! That's an average of 7.6 yards per rush! Even though Fournette was banged up for a large part of last season, he still played 7 games and Guice was still able to put up these numbers.
The Jets don't necessarily need a running back with Forte and Powell on board, but if a game changer like Guice falls to them in the right spot, he could be the difference maker this team needs on offense. Expect Guice to be in the running for the Heisman trophy all season and make a push for 2,000 yards rushing. If the trend of running backs in the first round continues, Guice will likely be selected pretty high.
Minkah Fitzpatrick – CB/S – Alabama
The first Bama player on this list is the talented defensive back Minkah Fitzpatrick. Alabama has been a defensive back factory the past few seasons, with Landon Collins and HaHa Clinton-Dix just to name a few. Fitzpatrick could be the next stud to come out of Tuscaloosa. He is 6'1″, 203 lbs and a versatile playmaker. The issue with him is finding his true position in the NFL, but will likely be a ball-hawking free safety at the next level.
The last DB the Jets took from Alabama was a complete bust in Dee Milliner, but that is largely due to his injury concerns. Fitzpatrick has missed time due to injury, but nothing that holds any serious risk. The Jets did just draft two safeties high in this past draft, so if they were to look at Fitzpatrick it would almost certainly be as a cornerback. If he comes out this year, look for him to be a first round pick barring any setbacks. In reality, the chances of the Jets taking another DB in round 1 are slim in the 2018 draft, but you never know!
Calvin Ridley – WR – Alabama
The wide receiver position for the Jets has been very tough to figure out now that Marshall and Decker are gone. Enunwa was a beast last season, but now he is going to be a #1 and that may not work as well for him. Only time will tell. Either way, the Jets should look long and hard at Calvin Ridley out of Alabama. Ridley recorded 72 catches for 769 yards and 7 touchdowns in 2016 and that was with a freshman QB, Jalen Hurts, throwing him the ball. Both Hurts and Ridley should continue to improve and mesh together and I expect Ridley's numbers to skyrocket this season to well over 1,000 yards.
Ridley is 6'1″, 188 lbs and would immediately be the Jets #1 WR unless Enunwa completely explodes this season, which may very well happen. The Jets haven't gone offense in the first round in years and should probably figure out their QB situation before making luxury picks like Ridley, but if he is there he would be hard to pass up. The tape on him shows great body control, elusiveness and the ability to find the ball in the air, even on bad throws. He should compete with Courtland Sutton of SMU for the #1 WR prospect for the 2018 draft.
Martez Ivey – OT/OG – Florida
Ivey is likely the top offensive line prospect from the SEC for the 2018 draft and for good reason. A former five-star recruit was named to the All-SEC second team last season as a sophomore and should continue to improve as he matures. He played the last two seasons at OG, but will be moving to LT this season where he should be able to flourish. Don't expect to see Florida QBs get hit from the blindside much this season.
The Jets signed Kelvin Beachum to be their starting LT, but that should not prevent them from looking at other options. If Ivey comes out, which he may not because this looks to be a loaded OT class, he would likely be a late 1st to 2nd round pick. Remember, the Jets have holes everywhere and a guy like Ivey could fill a huge one by becoming a bookend on the offensive line.
Frank Ragnow – C – Arkansas
Ragnow is the best center in the SEC and quite possibly all of college football. Ragnow is 6'5″, 319 lbs and has started 26 straight games for the Razorbacks. He should easily be one of the favorites to win the Rimington Trophy in 2017.
The Jets are going with Wesley Johnson at center after cutting Nick Mangold. Johnson was not bad in limited time, but there is certainly room for improvement. Regardless if Johnson improves or not, if a guy like Ragnow is there for the Jets in the 3rd round they should scoop him up and never look back. He could anchor the offensive line for the next years and we likely wouldn't have to spend a high pick on him.
Christian Kirk – WR/KR/PR
This guy is as exciting as they come. He recorded 83 catches for 928 yards and 9 touchdowns as a wide receiver, but also added three punt return touchdowns last season (and two punt return TDs in 2015). According to Brian Perroni of cbssports.com, Kirk is expected to be a preseason All-American and is expected to light up the combine with his speed.
The Jets haven't had a player of Kirk's ability in recent memory and he seems like a better version of Tyreek Hill. Two things the Jets have sorely lacked in recent seasons is speed and return ability and Kirk could solve both of those problems while giving us a possible #1 WR as well. Kirk should be a first round pick, but guys like this tend to be boom or bust and there's a chance he may fall a bit. Still, I would be thrilled to see a dynamic play maker like Kirk in green and white.
Honorable Mentions
Nick Chubb – RB – Georgia
Kamryn Pettway – RB – Auburn
Donte Jackson – CB – LSU
Da'Ron Payne – NT – Alabama
Bo Scarbrough – RB – Alabama
Antonio Callaway – WR – Florida
Will Clapp – OL – LSU
Austin Allen – QB – Arkansas
Stop by our forums and let us know if you want to see any of these players on the New York Jets next season.
Videos
New York Jets OTA Presser Takeaways, Aaron Rodgers' Impact and Summer Delusion