#JetsCamp Report – Sun 07/30/17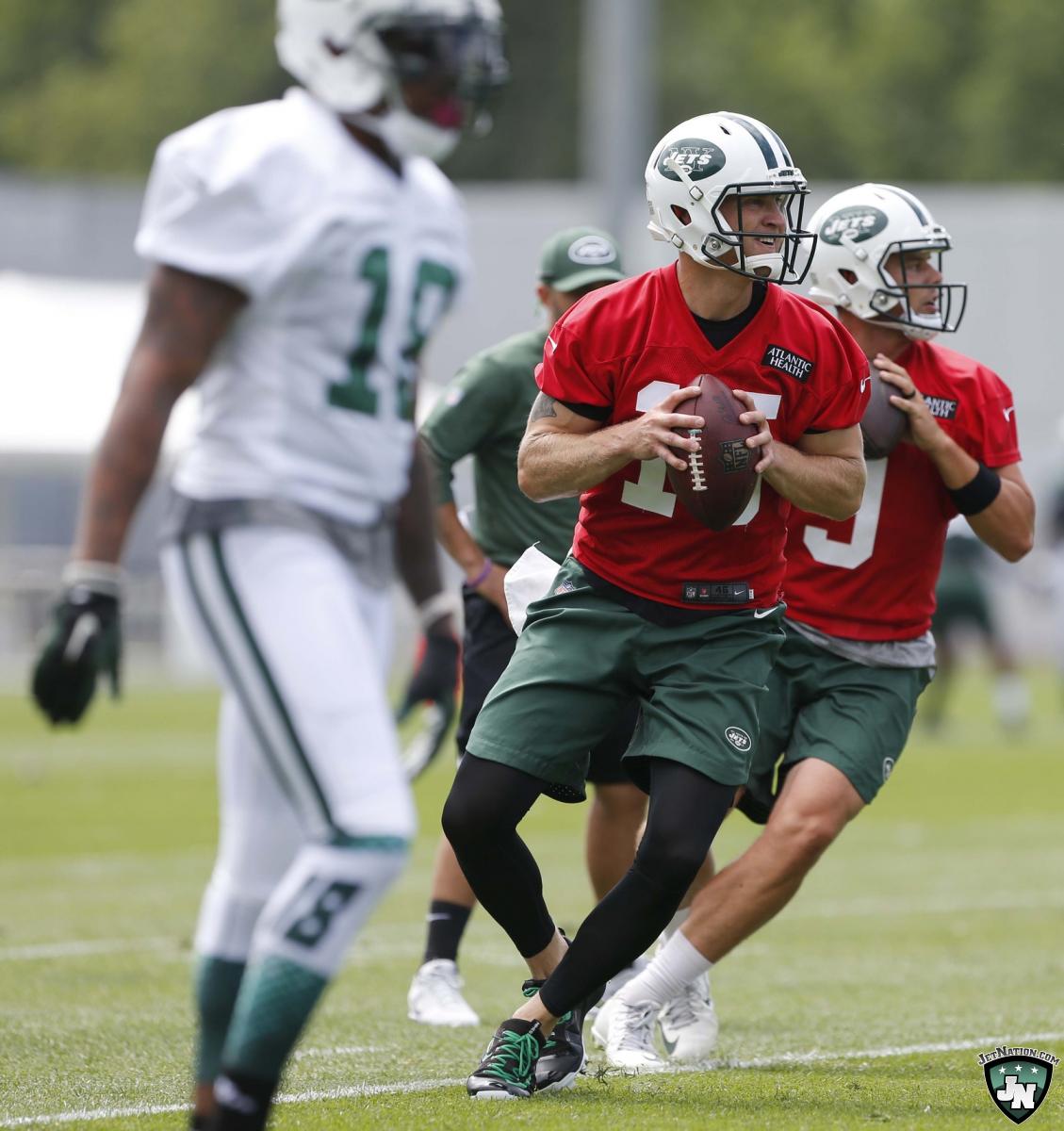 The Jets completed their second practice of the season on Sunday. The practice was closed to the public but KRL was in Florham Park covering the action for JetNation.
General Notes
– Final day for the players in shells & shorts.
– Practice ran 2.5 hours.
– Another drop in the number of media members in attendance.
– Ardarius Stewart and Chad Hansen practiced but again were held out of team periods. In addition I didn't see Morris Claiborne at all today.  Hopefully it wasn't injury related.
Todd Bowles had this to say on Claiborne being absent:

Yes, it's for personal reasons and he'll be back tomorrow.
– There's a ton of mixing and matching going on right now so it's impossible to determine #1's.  Today Jordan Jenkins & Dylan Donahue got OLB reps with the "#1's".
– The defense started to unveil some of their blitz packages.  The disguise and timing of the blitzes was excellent.
– Still trying to get a feel for John Morton (OC) and the type of offense he'll be running.  At this point it seems he's installing the short & intermediate portions of the passing game.  There hasn't been a ton of vertical shots down the field.  So far it feels like a "West Coast" offense focused on getting the ball out quickly.  One thing for sure is the TE position will get a ton of targets.
Player Notes
– Austin Seferian-Jenkins had another good day and is starting to "stack" practices. In addition Jordan Leggett had some "splashy" plays with a sweet one handed grab in the red zone from Josh McCown during 7 on 7.  Also Leggett had a 30+ yard TD on a catch from Bryce Petty (blown coverage).
– In general all the TE's deserve to be mentioned because they are catching everything thrown to them and are opening up the middle of the field.  So props to Eric Tomlinson, Jason Vander Laan, Brian Parker and Chris Gragg.  Not "sexy" names but they're doing the job so far.
– Leonard Williams was a beast today and took advantage of the blitz packages by getting at least two "sacks".
– Connor Harris (ILB) didn't make any "splashy" plays but was getting a ton of "love" from his coaches & teammates.  So I'm assuming he was doing excellent work handling his assignments during his reps.
– The WR group did a better job getting off press coverage today, but was that because Claiborne didn't play?  We'll find out.
– Dennard Wilson (DB coach) is really coaching up Derrick Jones (the converted college WR). Staying on him about all the details that go into the CB position.
QB's
– Better days for Josh McCown & Bryce Petty, they were efficient and unlike on Saturday they didn't turn the ball over.
– Christian Hackenberg had another solid practice.  His mechanics stayed consistent therefore his throws were consistent.  His best throw was a 25+ yard seam pass to Leggett over Donahue's head in tight coverage.  Unfortunately for Hackenberg, Donahue stripped the ball out as they went to the ground.  During team periods Morton had to instruct him to tuck & run instead of trying to create something out of nothing.
Standouts
– Leonard Williams
– TE group
– Blitz packages
Concerns
– Can the young WR's get off press coverage when Claiborne returns?
– When will we see the vertical element in the offense.
Resources
Here is our NY Jets training camp thread from Sunday.
Videos
Aaron Rodgers Injury Fallout & Jets/Bills Recap