Kids are Key as Jets Romp Buffalo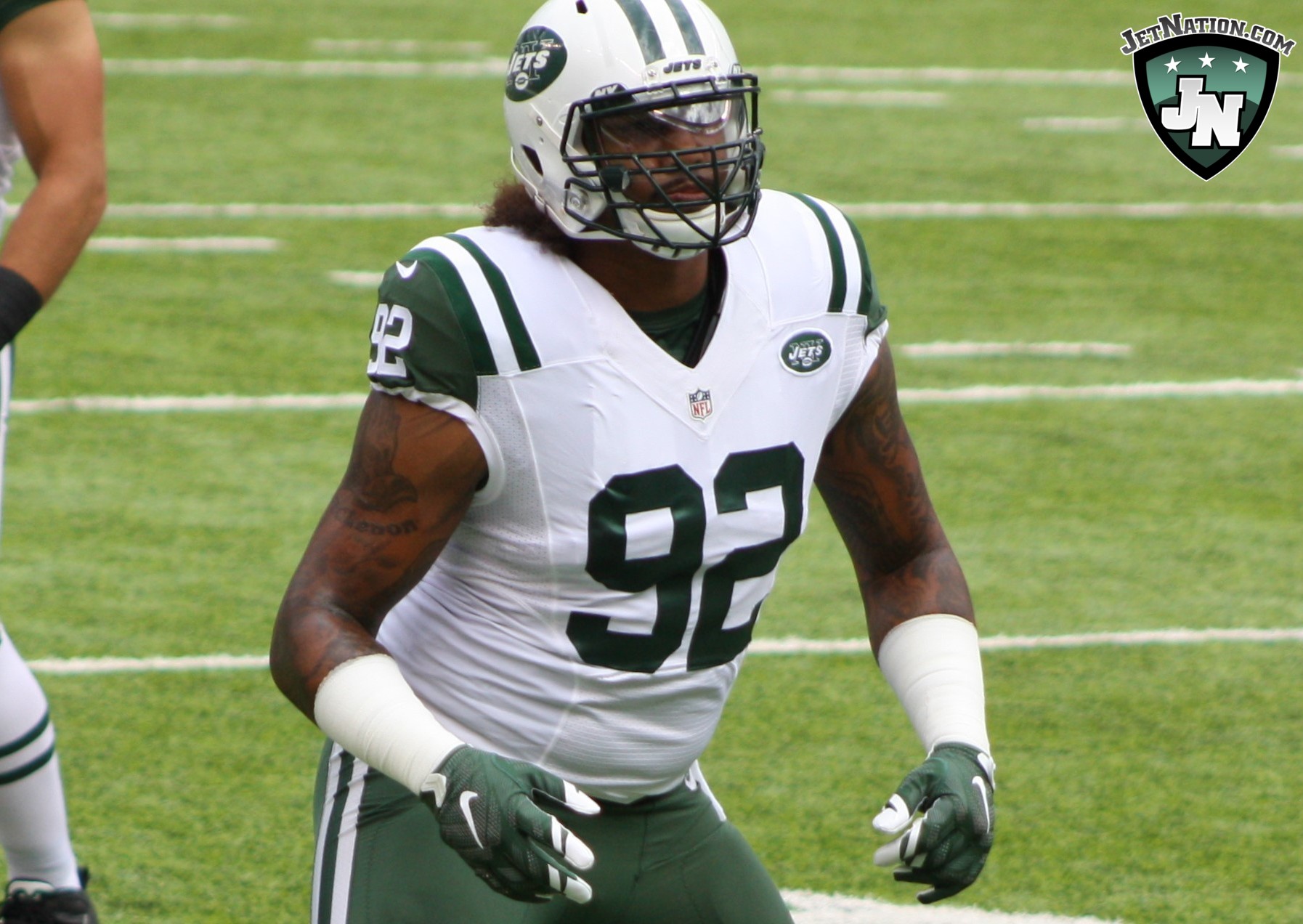 This.  This is exactly the type of performance Jets fans were hoping for this season if and when Gang Green pulled out a win.  If the Jets were only going to be victorious a handful of times in 2017, the best possible scenario would be watching the young players on this roster making impact plays, and there was no shortage of that tonight in the Jets' 34-21 victory, and it wasn't even that close.
With the "J-E-T-S JETS! JETS! JETS!" chant raining down as loud as it has in years, led by Firmean Ed, it seemed that from beginning to end, there was a rookie or a second-year/third -year player, still wet behind the ears, stepping up and grabbing or shifting momentum as the Jets stunned the Bills.
It started early on when outside linebacker Jordan Jenkins picked up his first sack of the season deep inside Bills territory.  Not at all fooled by play-action from Tyrod Taylor, Jenkins backed the Bills up to their own 2-yard line, leading to a Bills punt on their first drive.  The sack would be the first of two for Jenkins as he added a strip-sack in the fourth quarter, setting up Matt Forte's second TD run of the day to put the Jets up 30-7, but Jenkins apparently invited plenty of teammates to the sack party.
After picking up  his first sack last week, Muhammad Wilkerson added another one in this contest before Leonard Williams picked up his first sack of the season, well, a half sack that he shared with Steve McCleondon, and Kony Ealy also added his first sack of the year with 6:00 to go in the game.
Earlier this week we highlighted the improved play of second-year linebacker Darron Lee right here, and that continued tonight as Lee came away with a sack of his own, 2 QB hits and 2 tackles for loss, while leading the team in total tackles with 7 (4 solo).
Rookie safeties Marcus Maye and Jamal Adams also made some noise of their own as they teamed up to rip a ball out of the arms of tight end Nick O' Leary before Adams hit the deck to snag the loose ball and come away with a fumble recovery for the second time in as many weeks, halting a buffalo drive deep in to Jets territory.
Adams and Maye are just great…

Imagine these two young guys in Year 2 and 3 👀 #jets

— Kimberley A. Martin (@ByKimberleyA) November 3, 2017
Second-year cornerback Juston Burris managed to get a bit of redemption for an early blunder as well.
Burris was beaten badly by rookie receiver Zay Jones for the Bills' first touchdown, but later forced a fumble that was recovered by the Jets to halt yet another Bills drive.
On offense, wide receiver Robby Andrerson made sure there would be no more second-half offensive meltdowns when he hauled in a 25-yard touchdown pass from Josh McCown on Gang Green's first possession of the second half.  It was Anderson's fourth TD of the season.
Staying true to form, the Jets gave veteran running back Matt Forte the bulk of the work on offense with 14 carries for 77 yards and a pair of TD's.  It was Bilal Powell however, who came away with the biggest run of the day when he ripped off a 51-yarder, giving him 74 yards on just 9 carries for the day.
Rookie running back Elijah McGuire's stat line wasn't as impressive as Forte or Powell (13 carries, 30 yards), but he had little room to run more times than not, and flashed his speed and elusiveness when the opportunity presented itself, picking up a 15-yard gain at one point.  His 9-yard run for a first down on 3rd and long late in the fourth quarter brought an end to any hopes the Bills had of a comeback.
The blowout victory had the Jets leaning heavily on the run game as Josh McCown attempted only twenty passes while handing it off thirty-six times.  Unfortunately for McCown, his best throw of the night, which looked like a 20-yard touchdown pass to Austin Seferian-Jenkins, was wiped out by a questionable offensive pass interference call against Seferian-Jenkins.
Even still, The Jets played their single best game of the season, rushing for 194 yards en route to their fourth win.
What happens from this point on is anyone's guess, but as we pointed out just a few days ago, the Jets already have some nice pieces on offense, but tonight it was all-out domination on both sides of the ball, with plenty of the kids right in the thick of it.
Videos
Aaron Rodgers Injury Fallout & Jets/Bills Recap