Report: Mo Wilk Regularly Misses Practice; "Part of the Game" says Bowles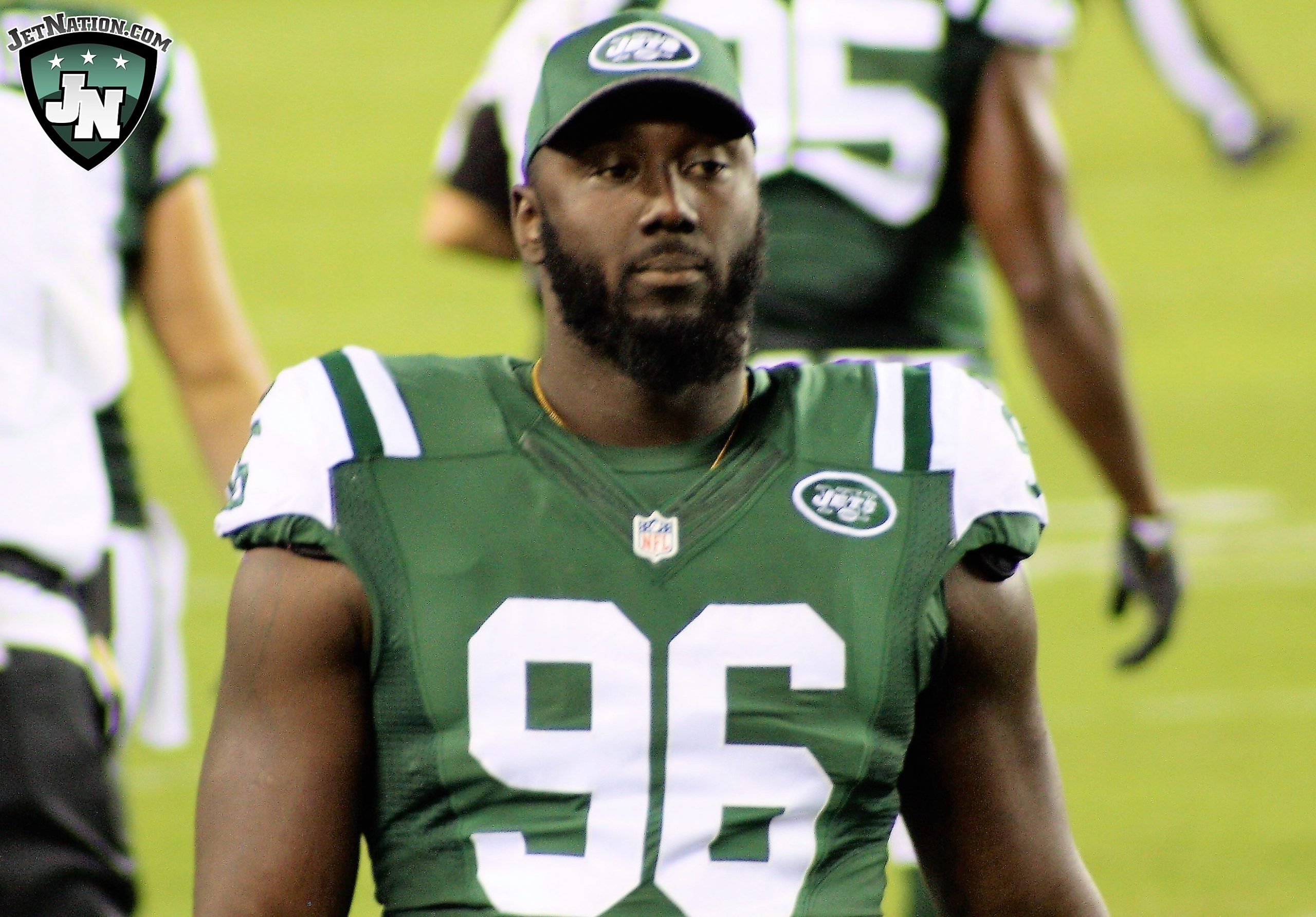 The Jets' handling of Muhammad Wilkerson just got a whole lot more confusing.  According to Connor Hughes of NJ.com, Wilkerson's brief suspension on Sunday wasn't a result of one incident involving his lack of commitment to Gang Green, but at least his fifth this season according to a source says Hughes.
According to a source with knowledge of the situation, Wilkerson has regularly shown up late to team's morning meetings this season. Sometimes, he misses them altogether.

The source said a combination of the two infractions has happened at least five times since the preseason. The Jets have a full-team meeting in the morning. When late, Wilkerson, will show up at some point during the team meeting, or just after.
This revelation should all but assure Wilkerson's release this off-season as cutting ties with the defensive end will save the Jets roughly $17 million in cap space.  As a matter of fact, with just four games left in the season, the best move the Jets could make here would be to have Wilkerson spend the rest of this season on the sidelines, avoiding a scenario in which he's injured, thereby guaranteeing his salary for next season.  It's a point we brought up earlier in the season right here, but it rings even truer now.
It would be a bold move, but is it one that Todd Bowles is willing to make in handling one of the biggest names on his roster?
Up to now, Bowles has treated Wilkerson with kid gloves.  After being benched for the opening quarter against the Miami Dolphins last season, it was learned that it was Wilkerson's tardiness that led to the move.  In the days that followed, it was revealed that Wilkerson had been making a habit of being late at that point as well.  If Bowles is only willing to sit Wilkerson for a few plays after multiple infractions, what are the odds of a four-game ban?  Don't count on it.
According to Hughes, Bowles had this to say in regards to Wilkerson;
"It's part of the game," Bowles said. "No different than raising your kids. They're going to do some things, and you're going to be pissed off. But they're still your kids. You'll still love them up the next day, and keep moving.
Bowles' public defense of Wilkerson shouldn't come as much of a surprise.  Over each of the past two seasons he's dealt with overpaid players mailing it in and he applauded their effort each time.  Last season it was Darrelle Revis who Bowles continued to start and praise, and now we're seeing the same thing with Wilkerson.
Despite Wilkerson's lackadaisical approach on game day and his poor dedication to preparation, he's still viewed as one of the team's leaders according Bowles.
Bowles on if Wilkerson is a leader: "Yes he is." #Jets

— Calvin Watkins (@calvinwatkins) December 4, 2017
This could be a scenario in which the Jets front office structure of having GM Mike Maccagnan and Bowles report to the owner is complicating things.  Would Maccagnan, just one month away from being able to rid  himself of the worst contract he's handed out, still want Wilkerson on the field with the previously mentioned injury risk?  It's unlikely, but only the Jets front office knows, and it might be time for Chris Johnson to speak to Maccagnan and Bowles and make the decision for them.
Videos
Aaron Rodgers Injury Fallout & Jets/Bills Recap