Report: Jets, Sheldon Interested in Reunion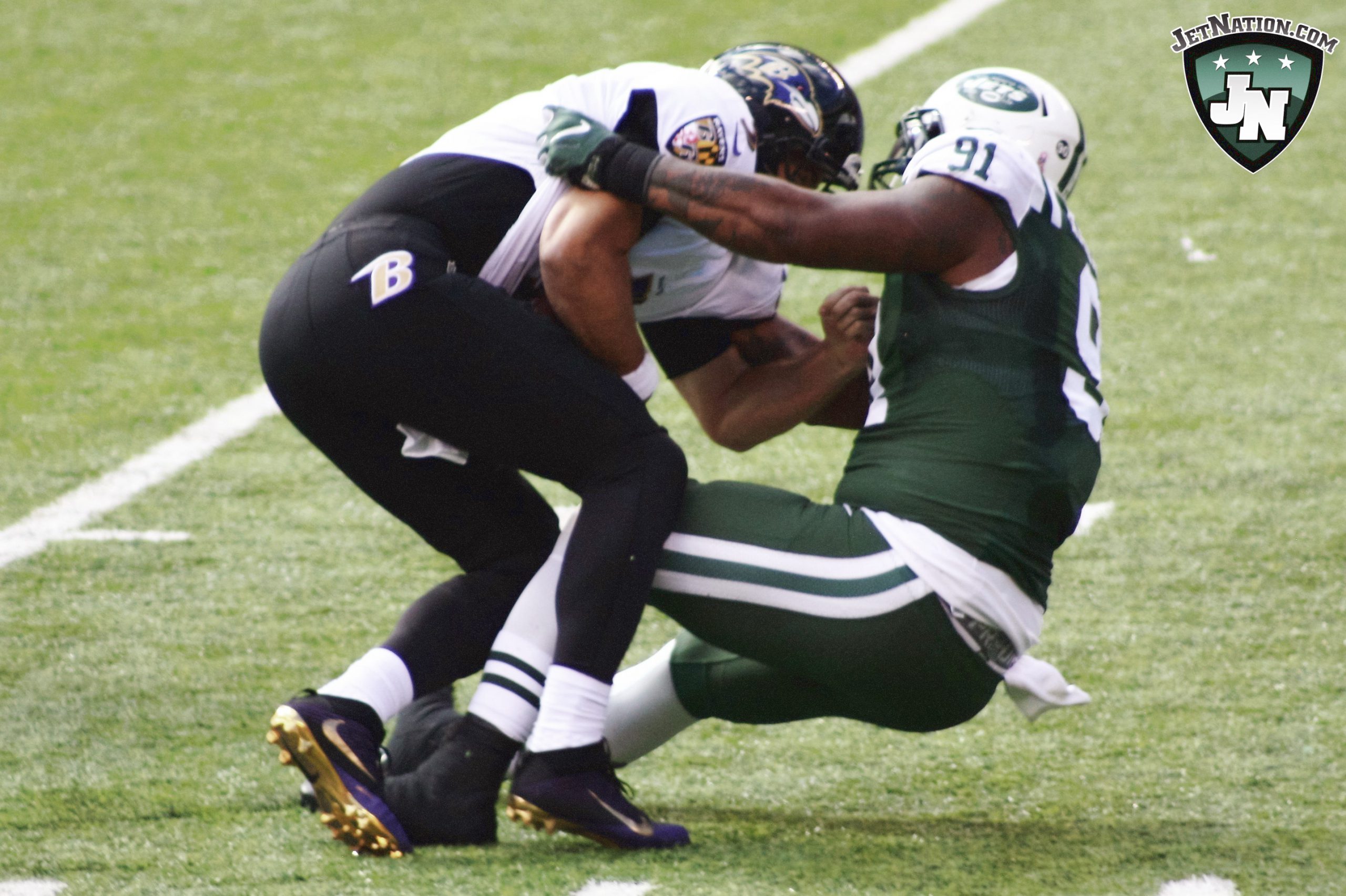 Is it a beat reporter spinning a yarn, or a legitimate claim that could have Jets GM Mike Maccagnan looking like the smartest guy in the room?
Manish Mehta of the New York Daily News is reporting that the Jets have interest in signing soon-to-be free agent defensive lineman Sheldon Richardson.  Yes, the same Sheldon Richardson whom they shipped off to the Seattle Seahawks earlier this season in exchange for wide receiver Jermaine Kearse and a second round draft choice.
EXCLUSIVE: #Jets want reunion with Sheldon Richardson… and the feeling is mutual, per sources. Story: https://t.co/STzEFLDNWq pic.twitter.com/Hic7XVHR4l

— Manish Mehta (@MMehtaNYDN) December 20, 2017
Dealing Richardson when they did and getting what they got was fantastic maneuvering by the Jets' front office.  Unloading a highly talented player is never ideal, but when that player has had the same off-field troubles as Richardson and is expected to demand a salary that would place him among the game's greats, making a deal was the right thing to do.
Prior pulling the trigger, skeptics insisted that Mike Maccagnan had fumbled away earlier chances to make a trade and that he'd be fortunate to get a fourth round draft choice.  A third round pick was an impossibility according to armchair GM's everywhere.  When the dust cleared, it was a second round pick and a starting wide receiver.
A few months down the road, and there have definitely been some notable changes.
For another full season, Richardson has kept his nose clean and stayed out of trouble.
While he's been a disruptive player for the Seahawks, his production has slipped enough that he'll have a difficult time commanding the type of payday he would have likely been seeking had he played up to expectations.
Muhammad Wilkerson is likely to be let go in the coming months, freeing up both the money needed to sign Richardson, and creating a hole for him to fill in Todd Bowles' defense..
How much validity to the story there is remains to be seen, but if the Jets have Richardson at a reasonable rate next season along with Kearse and a second round draft choice, a deal that was already seen as being a big win for the Jets, would become that much better.
Videos
Aaron Rodgers Injury Fallout & Jets/Bills Recap