Like it or not, Mac/Bowles Extensions Were Right Thing to do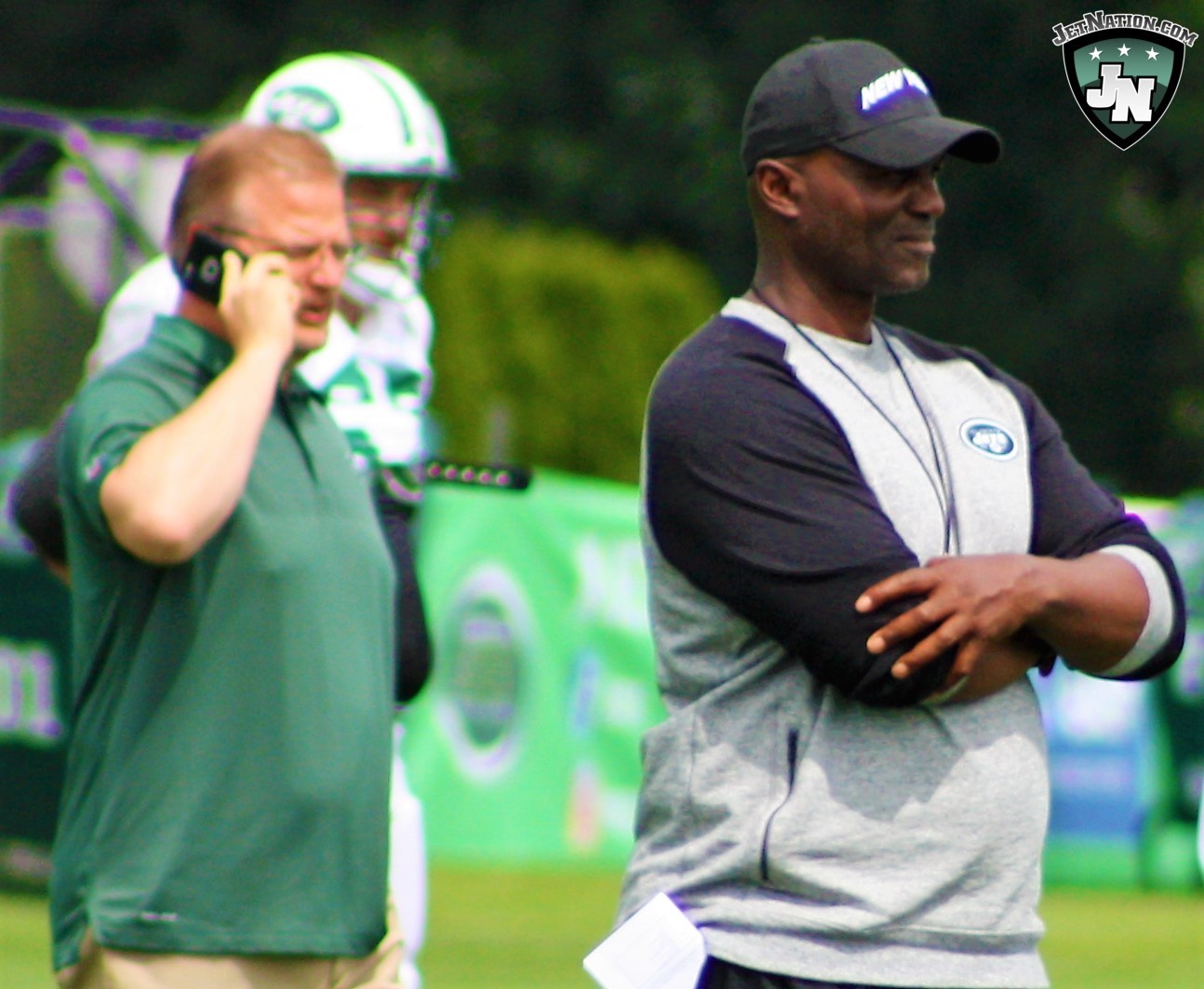 It's official.  The New York Jets have extended the contracts of general manager Mike Maccagnan and head coach Todd Bowles for an additional two seasons.  Following what looks to be back-to-back 5-11 campaigns, there will undoubtedly be those who question the wisdom of the decision, but it was the right thing to do.
After a 10-6 campaign in their first season that ended without a playoff spot, the Jets tried to make a post-season run in year two of the Maccagnan/Bowles regime and it all fell apart.  Under-performing veterans led the team to a 5-11 disaster that resulted in a house cleaning that saw veteran cornerback Darrelle Revis, wide receivers Brandon Marshall and Eric Decker, center Nick Mangold and others jettisoned to begin a youth movement and re-build in 2017.
Prior to the start of the season, team owner Woody Johnson said that this season would not be one evaluated by wins and losses, and that was the only fair way to approach a team that was going to be flying by the seat of its pants with one of the youngest rosters in the league.
Only the most delusional Jets fan thought his season was going to result in anything more than a handful of wins when the dust settled.  In all reality, it was a season about the development of the young players and the effort from the roster as a whole from week to week.  In both areas, the Jets did exceptionally well.
There were frustrating decisions from Bowles who was too often overly conservative.  Multiple blown fourth quarter leads led some to wonder if effort and improvement was going to be enough.  The Jets were good enough to compete with the roster assembled by Maccagnan as the kids had trouble closing out games.  Even still, looking at the team objectively, there are some very good pieces in place.
As expected, rookie safeties Jamal Adams and Marcus Maye had some struggles, but both showed that they'll likely lead the team's secondary for many years to come.
Along with Adams and Maye, WR Robby Anderson, OLB Jordan Jenkins, TE Austin Seferian-Jenkins, ILB Demario Davis, WR Jermaine Kearse, ILB Darron Lee, OLB Josh Martin, DT Steve McClendon, RT Brandon Shell and RB Elijah McGuire had varying degrees of success. Several, including Davis, Anderson and McClendon, had career years.  Others did enough to show that they have the ability to be quality young players moving forward.  Not a bad foundation when you throw defensive lineman Leonard Williams in to the mix.
Was it enough for the Jets to make a playoff run?  Not even close.  Was it enough to show that there are some quality young pieces in place to build toward the future?  Absolutely.
By extending Maccagnan and Bowles, the Jets give Maccagnan an opportunity to make some big moves this off-season, with a season or two to evaluate the on-field performance of those players who will be added through free agency, the draft and trades.
Meanwhile, it gives Bowles time to show whether or not he can grow the new talent along with the soon-to-be added pieces.
While managing just five wins in consecutive seasons may not seem like progress on paper, the reality of the situation is that five wins with a roster filled with "win now" veterans is a complete disaster.  Winning five games with a plethora of rookies and players under 25 with plenty needs still to be filled is the foundation for a franchise hoping to build something for years to come.
If Maccagnan and Bowles fail to produce, they'll be out the door in a season or two and the Jets will start the cycle of new coach/new gm yet again, but giving this pair a chance to see their vision through was the right call.
Videos
Aaron Rodgers Injury Fallout & Jets/Bills Recap