Fallout From Anderson's Antics Will Impact Long and Short-Term for Gang Green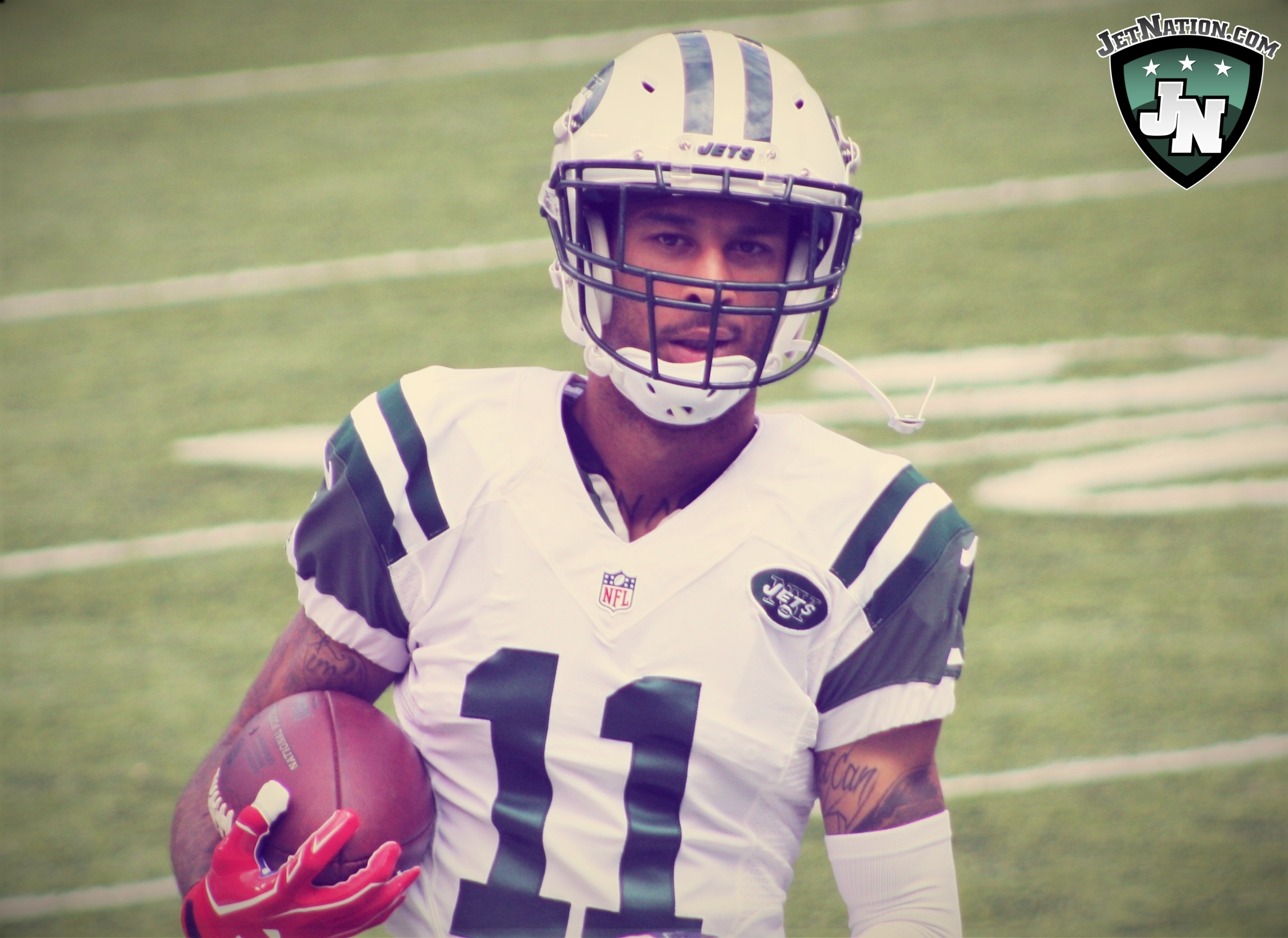 As if the Jets didn't have enough areas to address this off-season, it's fair to assume that the recent arrest of wide receiver Robby Anderson will put the wide receiver position under the microscope just a bit more than it would have had Anderson not gotten himself in trouble with the law.
With plenty of holes to fill in the coming months, the general feeling among Jets fans and those who cover the team was the wide receiver was not a "pressing" need.  Anderson had come on strong this season and posted career highs in receptions, yards and touchdowns (63/941/7).
Also turning in a career year was fellow receiver Jermaine Kearse, who reached career highs in receptions and yards (65/810) and tied a career high with 5 touchdowns.  The combination of Anderson and Kearse gave the Jets a solid 1/2 punch.  Rookies Chad Hansen and Ardarius Stewart will be heading in to year two in 2018 and Quincy Enunwa will be attempting to come back from a serious neck injury.  It's a group that's far from elite, but good enough to allow the team to address bigger needs.  Anderson's arrest complicates things however.
Don't forget, Anderson was arrested at a music festival in Florida back in May and has yet to face any disciplinary action.  Two arrests for hostile interactions with law enforcement is likely to cost him some games in the immediate future, and could prevent the Jets from ever offering the talented pass catcher a second contract.
A possibly broken Enunwa and off-field issues for Anderson could mean the only receivers under contract for the 2019 will remain Stewart, Hansen and Charone Peake with no extensions for either Enunwa or Anderson likely in the near future.  Of course Kearse could be extended or re-signed, but that's an unknown at this point.
While the Jets will wait and see how Anderson's legal woes unfold, they may be forced to spend a bit more time than expected at the Senior Bowl and combine looking at a position that should suddenly be moving up on their list of priorities to address in the near future, hoping to solidify the position for the long-term.
Videos
New York Jets OTA Presser Takeaways, Aaron Rodgers' Impact and Summer Delusion