Could Bates Hire Lead to end of Carpenter's Time With Jets?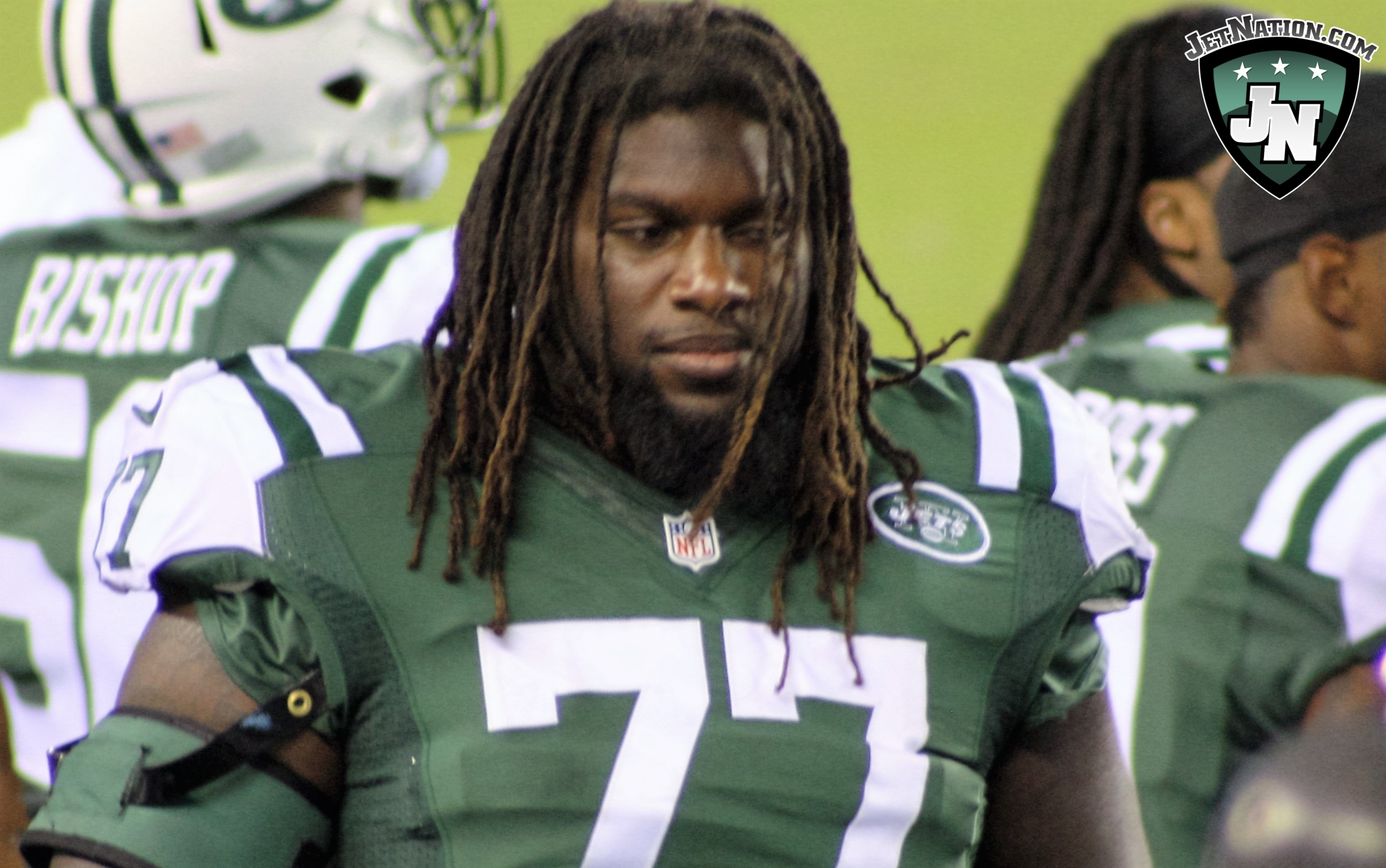 As Mike Maccagnan and the New York Jets enter the second season of a tear-down and re-build, there will be plenty of big decisions to be made by his personnel and coaching staffs.  One key decision was made by Todd Bowles when he promoted quarterbacks coach Jeremy Bates to the offensive coordinator position following the firing of John Morton.
Jets officially announced these coaching hires:

*Jeremy Bates promoted to OC/QB coach
*Rick Dennison hired as OL coach/run game coordinator
*Steve Jackson hired as asst. DB coach.

— Adam Schefter (@AdamSchefter) February 14, 2018
With Bates on board to run the offense, one has to wonder if his hiring could play a part in triggering the potential release of offensive lineman James Carpenter.  We mentioned the possibility of Carpenter's possible release last month right here, but bringing Bates on board could make it that much more likely.
After two stellar seasons in New York, Carpenter entered the 2017 season widely regarded as the team's best free agent acquisition by Mike Maccagnan, quickly earning a reputation as a mauler in the trenches who was going to suit up and perform at a high level on a weekly basis. In Chan Gailey's offense, Carpenter played at a Pro-Bowl level for two seasons.  However, a shift in philosophy this season saw him take a step backward, looking more like the player the Seattle Seahawks gave up on after a failed stint under Pete Carroll.
Not that you'd need to rely on a PFF grade to know Carpenter struggled, but the site ranked 77th among graded guards with a 41.1.  That tells you that his struggles weren't an illusion.  They were very real.
Upon arriving in New York, Carpenter openly acknowledged that what he was being asked to do for Gailey was a better fit for the type of player he is.  In an interview with Rich Cimini of ESPN, Carpenter was quoted as saying, "This offense is like a dream to me — man and power blocking," said Carpenter, who played in a zone-blocking scheme in Seattle. "It's a dream come true for me. That's the type of lineman I am."
"Man and power blocking" would be another way of saying the exact opposite of what the Jets are likely to run under Bates who cut his teeth working under Mike Shannahan, whose zone blocking scheme led the Broncos to build a reputation as an offense that could produce 1,000 yard rushers no matter who was in the backfield.
If Bates is in fact going to rely heavily on a zone scheme, it means Carpenter will be asked once again to play in an offense that doesn't suit his strengths, at a cost of $6.8 million to the Jets, whereas moving on from the Alabama product could free up $4.7 million.  Is that money the Jets could use to pursue a replacement who is better suited for their scheme?
Carpenter is a high character player that any team would love to have in their locker room, and the Jets can clearly afford to keep around with their current cap situation.  But is it worth it if it means trying to put a square peg in a round hole?
We'll find out in the coming weeks and months if the Jets will look to move on from Carpenter, or write off 2017 as an aberration and go to war with him again in 2018.
Videos
Aaron Rodgers Injury Fallout & Jets/Bills Recap