Legal Tampering Starts; Who Should Expect to Hear From Jets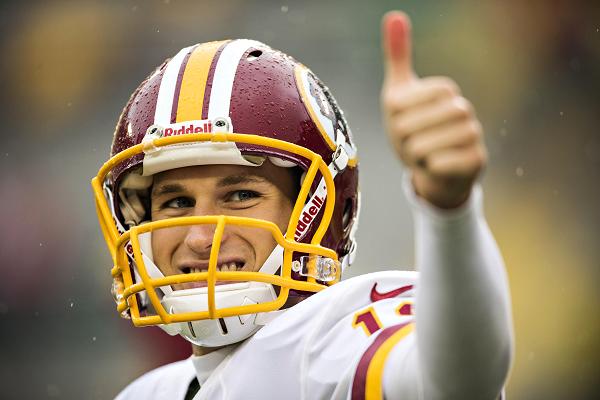 The NFL's "legal tampering period" in which teams and free agents can finally negotiate new deals (legally) is now just hours away.  With more cash to spend than any other NFL team with over $90 million, the Jets figure to be active right out of the gate.  Who should they prioritize when the signing frenzies begin?  Let's take a look at a few options, both big names and small.
QB Kirk Cousins: This is a no-brainer, but countless credible sources have indicated Cousins will be heading to Minnesota to sign with the Vikings with one rumor this morning saying the number they've settled on is $27 million per year.  It's a number the Jets can beat, but Cousins small town guy who may be looking for the serenity of Minnesota over the chaos of the New York/New Jersey area.
QB Teddy Bridgewater: The Jets should definitely kick the tires on the promising young QB who missed almost two full seasons with a knee injury.  If the Jets are looking to take a QB in round 1, Bridgewater could be the perfect option as he may be looking to sign a one or two-year "prove it" deal.  He's shown a penchant for making clutch throws and many Jets fans were upset when the team didn't draft him years ago.
RB Jeremy Hill: Just because the Jets have the money to spend doesn't mean they should recklessly throw it away on every high-dollar player available.  Hill could sign for small money to re-establish himself after suffering through some injuries.  The Jets should be looking to add a back through the draft so spending big on a back such as Carlos Hyde shouldn't be necessary, but they could use a punishing runner on the roster and Hill could fit that bill.
RB Orleans Darkwa: Already rumored to be a Jets target, Darkwa is another power runner who averaged 4.4 YPC behind one of the worst offensive lines in the NFL last season.  In terms of a depth/power back, you could do a lot worse.
FB Zach Line: The Jets had Line in for a visit last off-season and talks progressed to the point that rumors began to surface stating Line and the Jets had come to terms.  That proved false as Line looked elsewhere and landed with the Vikings but he'll be a free agent again this season.
WR Allen Robinson: Robinson should be one of the Jets' top targets with so many questions at the wide receiver position.  Nobody knows what the future holds for Robby Anderson or Quincy Enunwa, leaving a pair of gaping holes at the position.  Robinson is one of the most dynamic young receivers in the NFL, having scored 14 touchdowns two seasons ago despite having Blake Bortles under center.
WR Jordan Matthews: After putting up over 2,600 yards to go along with 19 TD's in his first three pro seasons, the 6′ 3" Matthews fell off the map after joining the Buffalo Bills last season.  He's proven that if used heavily in the slot in the right system, he can be a very productive player and may not carry a hefty price tag.
WR John Brown: Two years removed from a fantastic season in which he posted a career-high 1,003 yards with 7 TD's, Brown has struggled as the Cardinals have played musical chairs at the quarterback position since.  Brown has excellent speed (4.34 40 time) and can serve as a punt returner in a pinch.
TE Trey Burton: The Jets have a void at tight end that may not be filled with one of their own if Austin Seferian-Jenkins doesn't reduce his asking price of $7 million per season.  Burton played well for the Eagles last season when filling in for Zach Ertz and will likely be one of the top tight ends on the market.
TE Luke Wilson: Far from a prolific tight end, Willson has been a solid blocker while playing second fiddle to Jimmy Graham in Seattle.  He could likely handle an expanded role on offenses if given an opportunity.
LG Andrew Norwell: Arguably the best free agent on the market, Norwell is reportedly set to sign with the Giants, who will make him the richest guard in league history.  James Carpenter struggled in 2017 but could be back for the final season of his four-year deal.
OL Justin Pugh: Pugh battled injures last season but prior to that was a very effective guard who has also played some tackle.  Should the Jets decide that they do in fact want to move on from Carpenter, Pugh is a better fit in what should be a zone-heavy offense in 2019.
C Weson Richburg: The top center in free agency would be a perfect fit for Gang Green but concerns over his missing 12 contests with a concussion last season, along with what will be a hefty price tag, could scare the Jets off.
C Matt Pardis: No word on whether or not the Broncos have tendered Paradis who is set to be a restricted free agent, but he, like Richburg, would be a perfect fit with the Jets.
DL Kony Ealy: Ealy played well for the Jets last season and won't command a huge pay day.  The Jets have expressed interest in bringing Ealy back.
DL Mike Pennel: See: Kony Ealy
LB Demario Davis: Coming off of his best pro season last year with the Jets, Davis and Gang Green are rumored to be several million dollars apart in their per year numbers.  With so few established veterans on the roster, retaining Davis should be a priority.
CB Bashaud Breeland: An underrated cover man, Breeland has held up well playing opposite Josh Norman in Washington and the Jets are rumored to have interest.
CB Kyle Fuller: Fuller was hit with the transition tag, meaning the Bears will be able to match any offer, but for a corner of the caliber, the Jets should make an offer that scares the Bears off.
CB Trumaine Johnson: Johnson will finally hit free agency after being tagged by the Rams who have moved on by trading for multiple corners in the past two weeks.
CB Patrick Robinson: The Jets don't have a quality slot corner on the roster and Robinson had a career resurgence when the Eagles put him there this past season.
CB Rashaan  Melvin: Buyer beware for this possible one-year wonder, but given his play in 2017 and length, the 6′ 2" Melvin could be just what Todd Bowles is looking for.
CB EJ Gaines: Why list so many cornerbacks?  There are a lot of good ones and the Jets don't have any, so this is a position where they need to be aggresive.  Gaines played excellent football for the Bills last season and the Jets may be the team to keep him in the AFC East.
It should be a wild few days and weeks, folks.  Hang on for the ride as legal tampering kicks off in just a few hours.
Videos
NY Jets Phase 3 OTAs, Expectations and a Minor Calf Tweak with Greg Renoff