After QB, Jets Have to Give Defense an Edge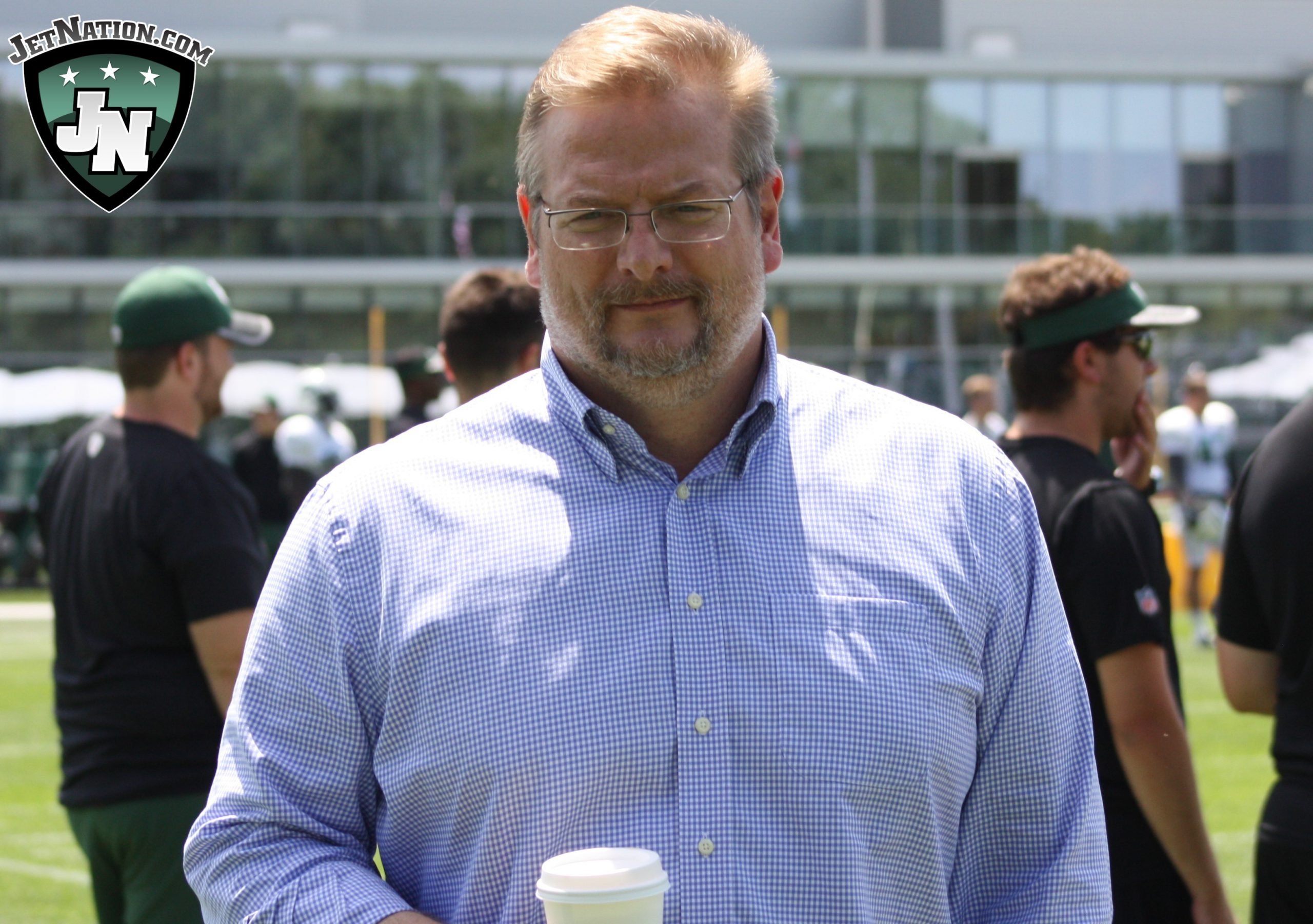 After trading up on St. Patrick's day to put his team in position to draft a franchise quarterback in less than a week, year two of the New York Jets re-build appears to be coming along nicely for GM Mike Maccagnan.
Through free agency, Maccagnan has solidified his secondary by signing cornerback Trumaine Johnson and bringing back last year's number one cornerback Morris Claiborne.  The receiving corps has been upgraded by adding Terrelle Pryor, and the addition of Avery Williamson means the Jets get younger and better at inside linebacker.  Spencer Long also offers an upgrade over Wesley Johnson at center where the Jets were a disaster last season.
Even with all of the upgrades made through free agency, the decade-long need for an edge rusher still remains, and whether it's round 3 or round 7, the Jets have to find a player who is capable of, at the very least, providing consistent pressure off the edge.  So who could the Jets target to take on that role?  Here are a few possibilities.
Kemoko Turay, Rutgers: Turay was our projected Jets pick in our mock draft 2.0 and was also mentioned by Kristian Dyer of Metro as a defensive sleeper in this draft on last week's episode of JetNation radio.  Turay's numbers at Rutgers won't jump off the page (14.5 sacks in 34 games), his film and measurable show an explosive player who has currently been mocked anywhere from early round 2, to late round 3.
Uchenna Nwosus, USC: Following a relatively quiet first few seasons at USC, Nwosu blew up in his senior year, picking up 9.5 sacks and 11.5 tackles for loss.  Having picked up the game during high school, Nwosu is still learning on the job and could become a mid-round option for the Jets.  NFL.com currently has him rated as a round 3 or 4 choice.
Hercules Mata'afa, Washington State: Mata'afa may be the most difficult projections in this class following a collegiate career in which the projected edge rusher was asked to line up as a 250 lb defensive tackle.  Mata'afa played at a high level, racking up 21 career sacks (10.5 in 2017) and is currently projected to be on the board in round 5.  Mata'afa's relentless motor jumps out on film.
Kylie Fitts, Utah: An ultra-productive edge defender, Fitts will fall in this draft due to durability issues.  He missed large chunks of two different seasons in college but still managed to pick up an impressive 11 sacks and 14 tackles for loss in just 22 games.
Leon Jacobs, Wisconsin: Explosive traits make Jacobs a worth late-round project off the edge and his 4.48 40 at the combine opened plenty of eyes.
Joe Ostman, Central Michigan: Ostman's level of competition will be brought in to question as a Central Michigan product, but his productivity is far too good to ignore.  While he picked up just five sacks over his first three seasons, Ostman piled on an impressive 21 sacks over the course of his final two years.  Much like Dylan Donahue, Ostman is a small school/high motor player who put up big numbers.  Ostman could be a day three selection.
With an upgraded secondary, an effective pass rusher becomes the second biggest need on Mike Maccagnan's shopping list and there are a few options available at multiple spots throughout the draft.
Videos
Aaron Rodgers Injury Fallout & Jets/Bills Recap