JetNation 2018 Mock Draft 2.0; Franchise QB on the way?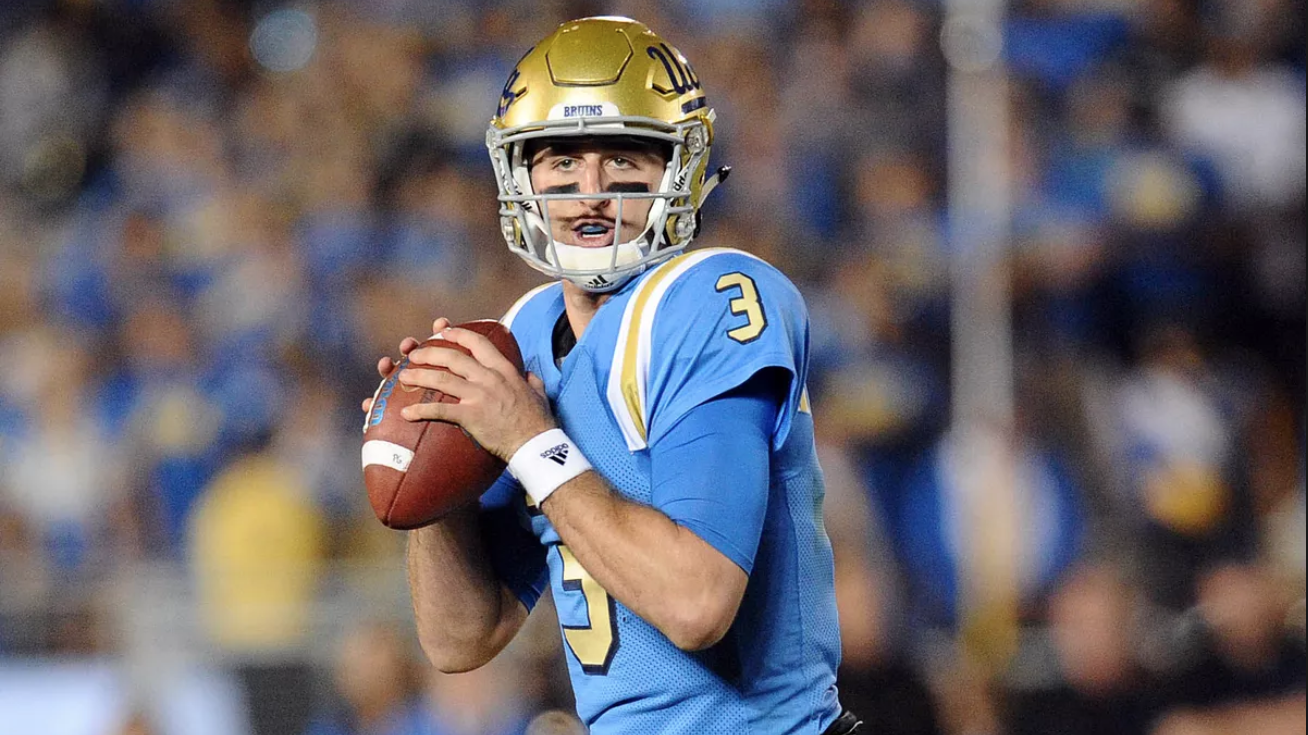 A lot has changed since our first mock draft before the NFL combine and the start of free agency.  So, as one might expect, those changes will of course impact the direction we believe the Jets could/should go in April's draft.  With both of their second round picks having been shipped off to the Colts, Jets fans will have some time to relax after what should be a nerve-wracking first round pick, who should be….
Round 1 (3rd overall)
QB Baker Mayfield Oklahoma: Choosing between Mayfield and Josh Allen, Mike Maccagnan goes with the most accurate quarterback in the country who shows good mobility and a penchant for stepping up in big spots.
Alternate:  QB Josh Rosen UCLA:  If not Mayfield, the choice is Rosen.  The most polished passer in the class has some concussion concerns, but there's no doubting his talent.
Round 3 (72nd overall)
EDGE Kemoko Turay Rutgers: A potentially explosive rusher off the edge, Turay could help the Jets finally fill another long-term void.  A local product out of New Jersey, Turay is currently projected as a late 2nd/early 3rd round pick.  Durability has been a concern, but traits and production make him worth the risk.
Alternate: RB Nyheim Hines NC State: The Jets will be a running back by committee team this season and Hines would be a great addition to that committee.  Hines is an explosive, versatile player who can be used in a variety of roles.  With Bilal Powell getting a bit long in the tooth, the Jets have made running back a priority this off-season.  Don't be surprised if Powell is traded away for a late-round pick.
With so few picks, GM Mike Maccagnan will likely be looking to move down here to pick up an extra pick or two, so don't rule that out.
Round 4 (107th overall)
OL Alex Cappa Humboldt State: Cappa's talent level should have him off the board by this point, but there are those who feel he'll last until round 4 or 5 due to his short arms (33") and low-level of competition.  A college tackle, Cappa could end up playing OG or C in the NFL.  Even with Spencer Long on board, the Jets have to plan for James Carpenter's departure or the possibility of Long's injury issues re-emerging.  As noted by NFL network's Mike Mayock and Daniel Jeremiah, Cappa plays with an intensity level that's unmatched.
Alternate: DE Jalyn Holmes Ohio State: The Jets defensive line will be better than most expect in 2018, but they can still use some depth and a possible replacement for Steve McLendon in the next season or two.
Round 5 (157th overall)
TE Troy Fumagalli Wisconsin: With Robby Anderson, Terrelle Pryor, Jermaine Kearse and Quincy Enunwa making up the top of the Jets receiving depth chart, a 6′ 6" TE who can block and catch the ball could be a true difference maker from the day he sets foot on the field, especially as a red zone target.
Alternate: .Edge Kylie Fitts Utah: The only reason Fitts is still on the board here is major durability issues.  Even still, his production will get him drafted somewhere and if used as a situational pass rusher, could be a very productive player.
Round 6 (179th overall)
OT Timon Parris Stony Brook: Parris has good size to work at tackle in the NFL and plays with a mean streak.  Agile for a big man and showing quick feet, Parris could develop in to a starting left tackle down the line.  His inexperience and level of competition are the only reasons he has a chance to last this long.
Alternate: DL Kentavius Street NC State: Street was a projected mid-round pick before tearing his ACL during a team visit.  As a sixth round pick, the Jets could do a lot worse in terms of value here.  Let Street recover for a season and get a potential starter in future seasons once recovered.
Round 7 (235th overall)
QB Chase Litton Marshall: Despite the team's top pick giving them a total of six quarterbacks, there's a very good chance that three of them won't make it to opening day (Bryce Petty, Christian Hackenberg, Joel Stave) and nobody knows how Teddy Bridgewater will fare after such a long layoff.  A developmental QB behind the team's top pick and Josh McCown isn't a bad idea.
Alternate: CB Danny Johnson Southern: Without a long-term slot corner on the roster, Johnson gives himself a chance to stick with Gang Green due to his return abilities while he develops as a defender in the NFL.
Only a couple of weeks left until draft day, Jets fans.  Be it Mayfield or Rosen, or even Darnold or Allen, the most important person in the building at 1 Jets drive from that point forward becomes Jeremy Bates.  Each of the top four rated quarterbacks in this draft have shown that they have the traits of an NFL signal caller.  Finding a way to continue their growth and development falls squarely in Bates' lap.
In a couple of weeks, we'll know who the new Jets quarterback is, but in all reality, it'll be a couple of years before we know if it was the right choice.
Videos
New York Jets OTA Presser Takeaways, Aaron Rodgers' Impact and Summer Delusion