Long Overdue QB Depth Chart Overhaul Complete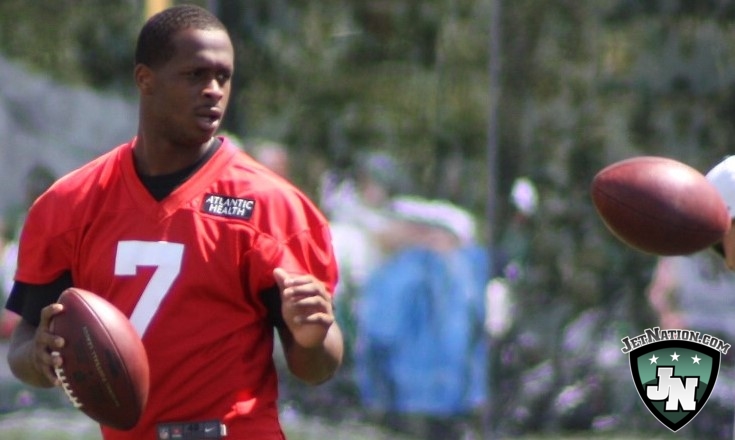 When Mike Maccagnan took over as general manager of the New York Jets, he inherited not only what was arguably the least talented roster in the NFL, but a quarterback depth chart that may as well have included Glenn Foley and Brooks Bollinger.
Geno Smith, Matt Simms and an aging Michael Vick represented John Idzik's idea of a quality group of quarterbacks.  When Maccagnan arrived, he appeared to be willing to entertain the notion of playing Smith for a season before passing judgement.  When Smith was  famously beaten up by a teammate, Ryan Fitzpatrick stepped in and led the Jets to a 10-6 season, earning himself a second go-around.
Fitzpatrick the sequel was a disaster and Maccagnan bombed on project QB picks in Bryce Petty and Christian Hackenberg.
As was the case with Idzik in passing on Derek Carr in favor of a safety (Calvin Pryror), Maccagnan should also have his feet held to the fire for passing on Deshaun Watson last season, opting instead to take a safety of his own in Jamal Adams.  The one caveat being, of the two GM's, only one of them took a player who looks to be a fixture for years to come, with the potential to dominate his position.
Eventually willing to put the Petty/Hack projects to bed, Maccagnan traded up from the sixth pick in this year's draft to number three overall, putting himself in position to draft a franchise QB.  In the meantime, he retained veteran starter Josh McCown and added Teddy Bridgewater, a young, efficient quarterback who is said to be fully recovered from a serious knee injury suffered two seasons ago.
As the old saying goes, "luck is being prepared when opportunity presents itself".  Well, when the top quarterback in this year's draft class, Sam Darnold, fell to the third overall pick, the Jets were prepared, having made the deal with the Colts weeks earlier.
The end result?  Over the course of a few years, the Jets quarterbacks room has gone from Geno Smith, Matt Simms and Michael Vick, to Sam Darnold, Teddy Bridgewater and Josh McCown.
It was a long and winding road to get where the Jets are today.  It took a failed audition that never even started, a fluke breakout year from a veteran, one failed early draft pick and a wasted fourth round pick, but eventually, the Jets got to where they needed to be.  The roster now contains a potential franchise QB, a young veteran who has shown he can play at a high level, and a 37 year-old veteran who appears to be eager to help bring it all together.
It wasn't easy, but it looks like the Jets may have just transformed their quarterback room from Idizk laughing-stock, to just plain stocked.
Videos
Aaron Rodgers Injury Fallout & Jets/Bills Recap