Gang Green's 2016 Draft Class on Verge of Pivotal Third Season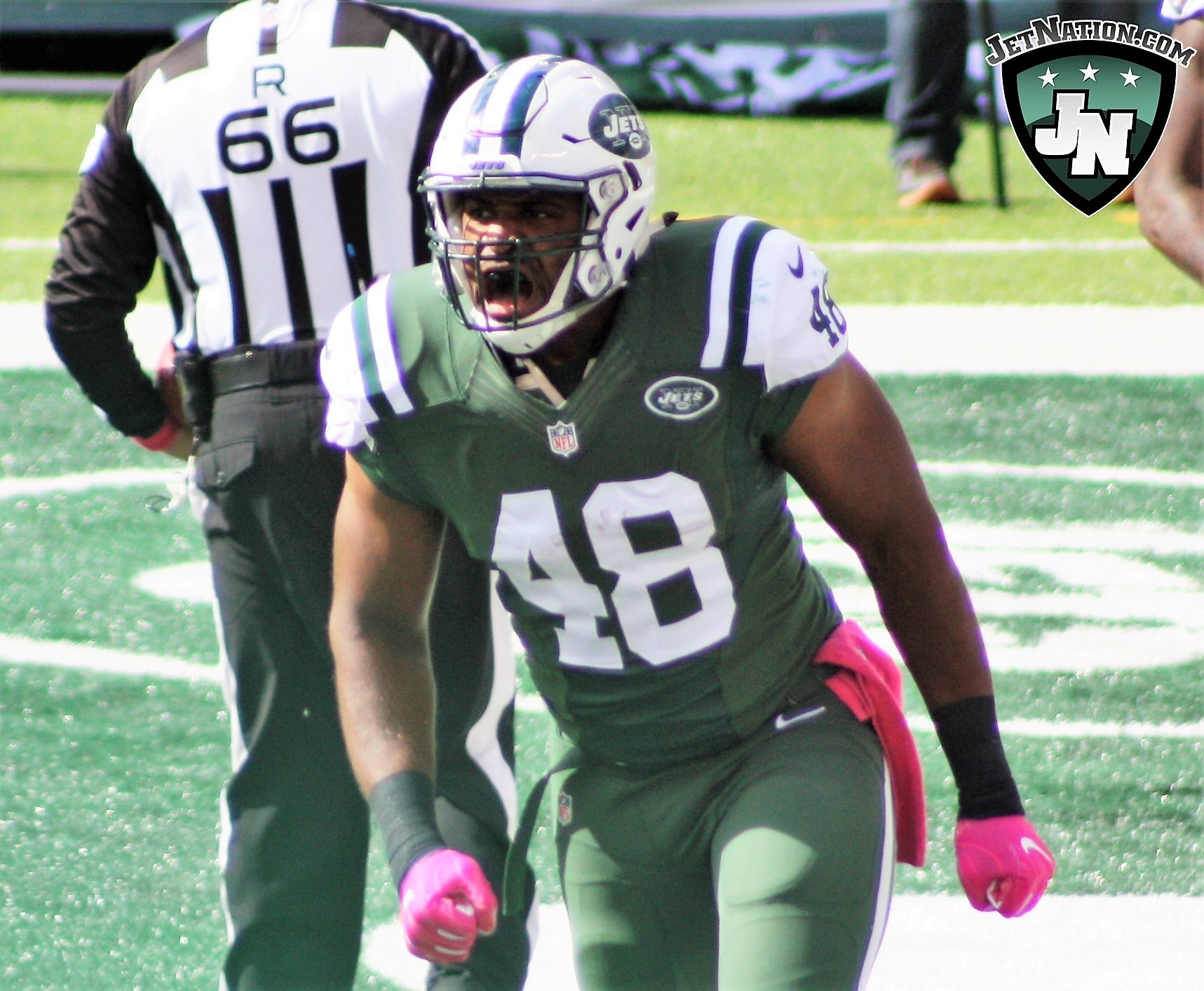 They say that a fair analysis of any NFL draft class can't take place until a group has played their third pro season which means Mike Maccagnan's second draft class as an NFL GM is about to start their third season.  How is it looking so far?
LB Darron Lee: Lee has caught his share of flack from Jets fans for a few different reasons.  First of all,  he's not a quarterback, something Jets fans desperately wanted at the time he was chosen.  Secondly, he's slightly undersized for his position, so when opposing offensive linemen lock him up, he has a hard time shedding blocks.  Lastly, he's had some off-field issues that have raised a few eyebrows.  At the end of the day however, Lee has been a solid starter considering his lack of experience at the position and flashed some big play ability last season.  Whether or not Lee lives up to his first round billing remains to be seen, but unlike many past first round picks for the Jets, his floor appears to be "quality starter" for the next several seasons.  If used properly, he could be a big time play-maker.
QB Christian Hackenberg: At this point in time, it appears the only thing preventing Hackenberg from being the biggest bust in team history is the fact that Eric Mangini spent a first round pick, sixth overall, on Vernon Gholston.
OLB Jordan Jenkins: Jenkins looks to be the second coming of Calvin Pace.  He's a hard-nosed linebacker who will never put up more than a handful of sacks every year, but he'll be a consistent edge setter who lays the occasional big hit.  On top of his on-field performance, you get the felling the Jenkins is an extremely high character player.
CB Juston Burris: Burris is a fringe player at this point in time.  He looked to be a possible contributor during his first training camp when he was consistently breaking up passes.  With an expanded role last season, Burris found himself on the bench after a couple of poor performances and was used sparingly down the stretch.  This could be a make or break camp for the NC State product.
RT Brandon Shell: Shell got the starting nod late in the season during his rookie year and he's been the team's starter since then.  Consistency has been an issue, but he has clearly played well enough to show he could be a solid starter for years to come.  Excellent value in the 5th round.
P Lachlan Edwards: Edwards struggled as a rookie but had a stellar second season.  Clearly the Jets have quite a bit of confidence in Edwards as they've done very little to challenge him in training camp.  After averaging 40.8 yards per punt as a rookie, Edwards saw that number soar to 46.6 last season.to go along with 33 punts inside the 20 yard line.
WR Charone Peake: Players taken this late in the draft rarely pan out, and Peake is another player who appears to be on the fringe, if not already on the outside looking in.  He spent all of last year on injured reserve after playing in just 3 games.  If Peake makes the roster in 2018, it will be due largely in part to his outstanding work on special teams as a gunner.
With year three about to get under way, the current count for the Jets' 2016 draft stands at seven choices, a minimum of four starting players (Lee, Jenkins, Shell, Edwards), one bust (Hackenberg) and two players who will have an uphill battle in making the 2018 roster (Burris, Peake).
It could be better, but as Jets fans know, it could be a whole lot worse.
Videos
New York Jets OTA Presser Takeaways, Aaron Rodgers' Impact and Summer Delusion