Will These Undrafted Long Shots Stick on the Jets' Final 53?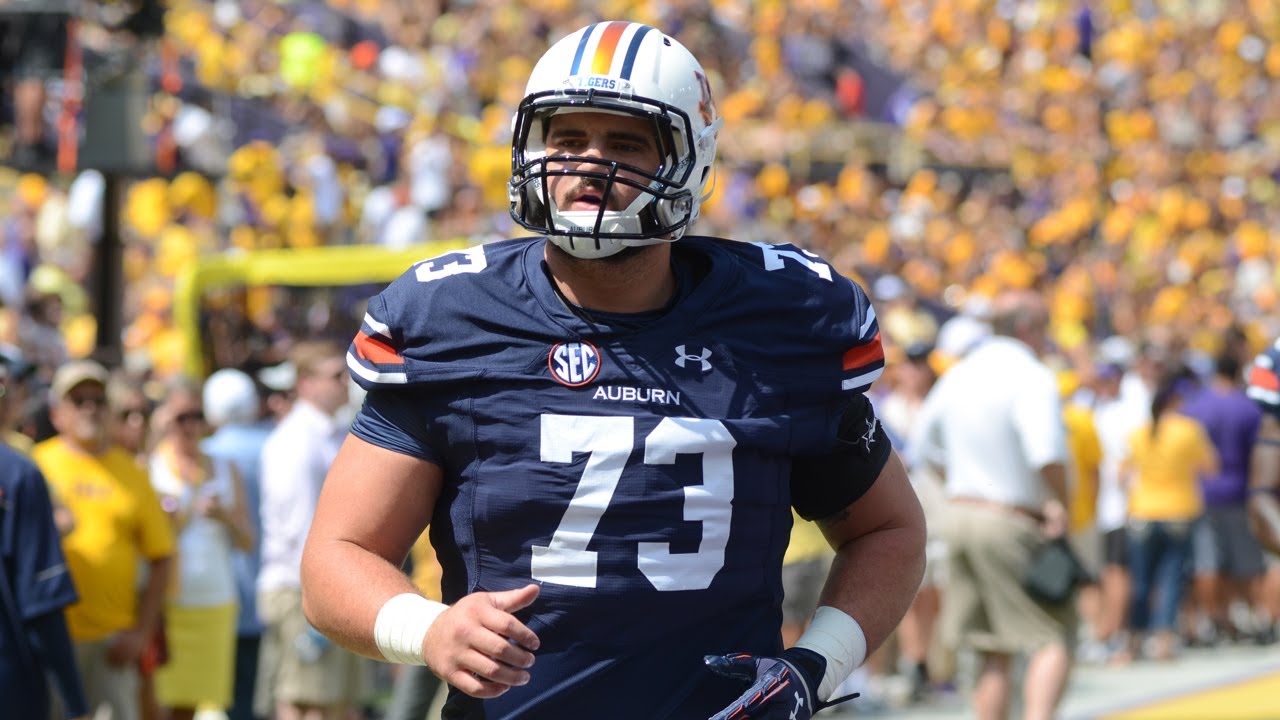 By Clayton Smarslok
Being undrafted means you were passed over by all 32 NFL teams at least four times and sometimes as many as twelve times. But that isn't to say that you don't have a shot to make it at the next level. The Jets can just look at all of the great careers, even in our own back yard with Wayne Chrebet, Victor Green and more recently Robby Anderson. These players are playing with a chip on their shoulder more than they ever have, to prove the doubters wrong, and that's what makes them so interesting.
Here is the list of undrafted free agents who have been added at various times since the NFL draft came to a close, with some already having been sent packing:
DE Darrian Bass, Missouri Western
HB Vic Enwere, California
FB Dimitri Flowers, Oklahoma
OL Austin Golson, Auburn
HB Ryan Green, Florida State
OL Darius James, Auburn
DL Nifae Lealao, Vanderbilt
LB Frankie Luvu, Washington State
K Canon Rooker, Middle Tennessee State
OL Dakoda Shepley, British Columbia
DL Mych Thomas, Texas Tech
WR Jonah Trinnamin, BYU
LB Tre Williams, Auburn
LB Anthony Wint, Florida International
As one would expect, after taking a closer look at each player, it seems it will be really tough for most to find a permanent spot with Gang Green. Nevertheless, Let's highlight those players who have even the slimmest of chances of cracking the final 53 man roster come August.
FB Dimitri Flowers, Oklahoma:
Let's start with the obvious. Flowers is the biggest name to sign with the Jets post draft and has the easiest path to making the team. The Jets have made it known that they want to use a fullback and the only other one on the roster was last year's starter and former defensive lineman, Lawrence Thomas.
Thomas shined mostly because the #97 on the back of his jersey rather than his performance. Flowers on the other hand, is actually a true fullback and then some. During his time at Oklahoma, Flowers was multi-dimensional, showing versatility as a good blocker, a solid pass catcher from a multitude of positions and a capable runner at times. Barring any unexpected mishaps on his part this summer, one would expect Flowers to have a very good chance of making the roster and getting real playing time on offense.
OL Austin Golson, Auburn:
The big man from Auburn will have a tough time making this roster with pretty solid depth all across the offensive line. However, there is one thing that is in Golson's favor and that is his versatility.
He has experience playing all five positions, starting at four of the five just this past season for the Tigers. He is a tough lineman who lacks the ideal athleticism you would normally look for in an NFL lineman, but often his smarts have bailed him out. As previously mentioned, the roster already has good depth with Ben Ijalana, Brent Qvale, Jonotthan Harrison, Travis Swanson and Dakota Dozier; each of whom have starting experience in the NFL. Not to mention, the Jets added 2017 3rd rounder Antonio Garcia after being let go by New England. In reality, what it comes down to for Golson is whether or not the Jets want to save a couple extra bucks. Even if the 53 man roster isn't in the cards for Golson, he will be a candidate to make the practice squad when it's all said and done.
LB Tre Williams, Auburn:
Another player from the SEC West Champions. Williams is an undersized, high intensity, hard-hitting LB who should get an opportunity to make a roster, but more likely for a spot on special teams than anything else. The Jets have revamped their LB position this offseason signing Avery Williamson, Kevin Pierre-Louis and Kevin Minter to go along with Darron Lee, so snaps during the summer will be few and far between. With those four already on the roster, it will be tough to take one of their spots just for a special teams position. Ever since Mike Westhoff left after the 2012 season, the Jets' special teams play has been horrid. So if Williams shows his worth in training camp, maybe Todd Bowles and Mike Maccagnan would be willing to sacrifice either Pierre-Louis or possibly even Minter, if it offers a significant upgrade on special teams. It's another long shot for Williams, as Minter would likely be the backup MIKE linebacker, but it's not something you could completely rule out.
With limited media access to OTA's, any updates on how things are going for any of the Jets undrafted free agents will be few and far between, but when they do start coming in, these are a few guys to keep an ear out for.
Videos
Aaron Rodgers Injury Fallout & Jets/Bills Recap