Jets Position Group Preview: Defensive Line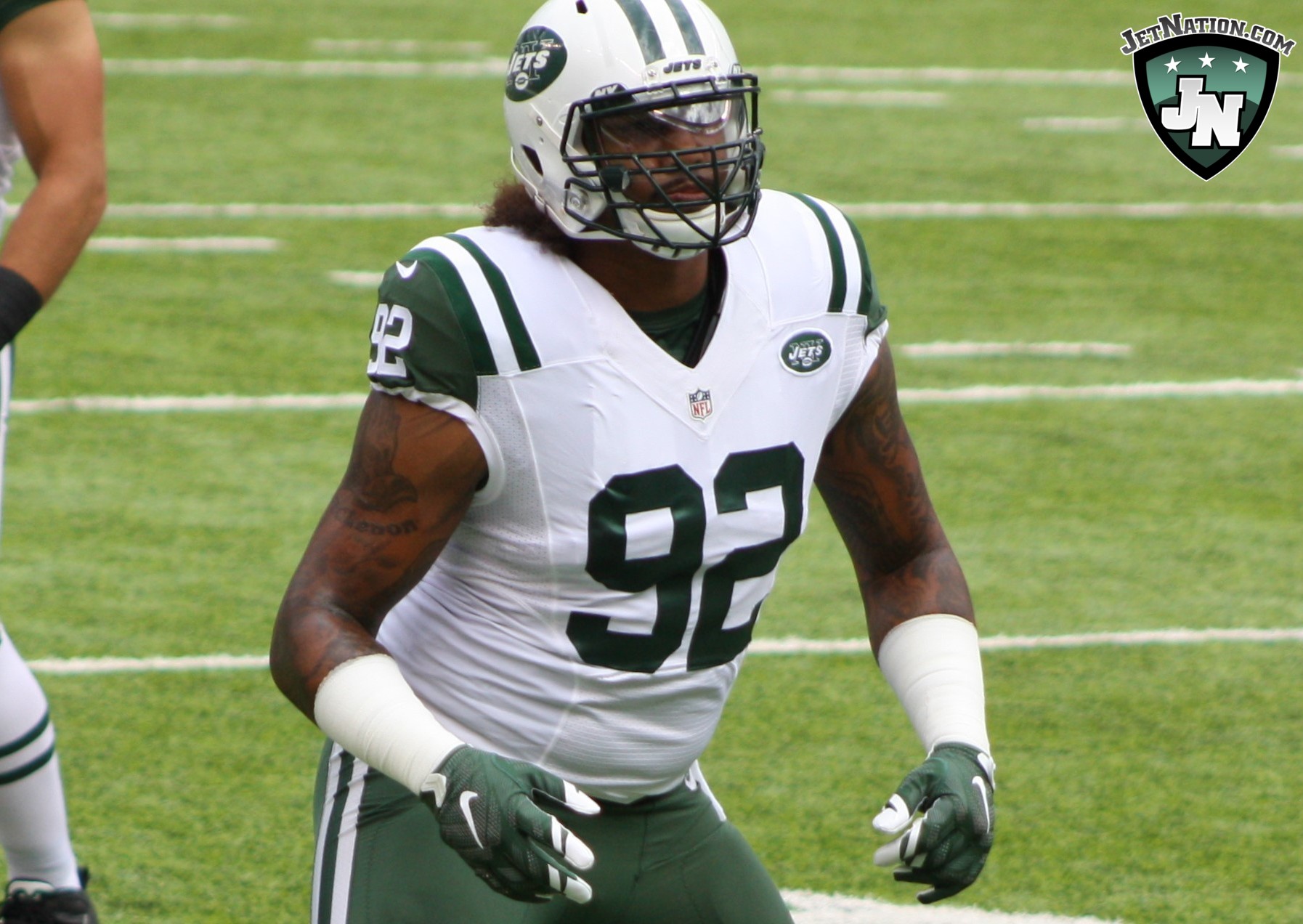 Training camp is now just a couple of short weeks away, Jets fans, so with that in mind, JetNation.com will be taking a close look at each position group on both sides of the ball to see where the team stands as Todd Bowles readies his team for a season-opening Monday Night Football tilt on the road against the Detroit Lions on September 10th.
Despite running a 3-4 base defense, the Jets spent the majority of last season deploying 4-man fronts as they adapted and adjusted to what they were seeing from their opponent.  In all reality, the Jets aren't alone in using enough nickel and dime packages to use four down lineman more frequently than they'd like.  Who will be making up those 3 and 4 man fronts?  Let's take a look.
DE Leonard Williams:
The former sixth overall pick will be facing enormous pressure if he's hoping to break the bank whenever the Jets sit down to talk about a new deal in the not so distant future.
2017 was a letdown for Williams, who was coming off of a sophomore season in which he posted 7 sacks after picking up just 3 as a rookie.  Most were expecting a third year breakout from Williams with a possible double-digit sack season.  Even Williams himself said his goal was to pick up one sack per game. When all was said and done, Williams had just two sacks, or 14 short of his goal.  Ouch.
While he was slowed by a wrist injury early in the season and spent most of the year playing opposite malcontent Mohammad Wilkerson, leaving teams free to double-team him, the excuses have to come to an end this year.  Williams has to continue to be stellar against the run while finding a way to get to the quarterback frequently enough to consistently have an impact on defense.  If he turns in another underwhelming performance as  a pass rusher, he can forget about cashing in the way he would have if the sack totals were matching the hype that comes with the former USC Trojan.
DT Steve McLendon:
Consistently the most underrated player on the roster, McLendon does a fantastic job of beating blockers in the middle of the defense to plug holes and re-direct running backs who may be looking to make plays up the middle.  An unheralded free agent from the Pittsburgh Steelers, McLendon has been a stellar performer from the day he arrived.  In looking at how McLendon carries himself and deals with the New York media, he's an ideal mentor to have in the locker room for young linemen to learn from.  One of the Jets top graded players by Pro Football Focus at 83.3 last season, McLendon figures to be a part of the Jets D-line for at least another season or two, and that's a good thing.
DE Henry Anderson:
Acquired from the Indianapolis Colts in exchange for a seventh round draft choice, Anderson, if healthy, should solidify a stout 3-4 defensive line along with Williams and McLendon, with Mike Pennel manning the nose at times.
There will be some durability concerns for Anderson who has missed significant time with an ACL tear, and then last season, suffered a freak laryngeal fracture.
Should Anderson return to his rookie form, the Jets should be good to go up front on defense while in their base 3-4 alignment.
DL Nathan Shepherd:
Shepherd was generating some buzz at the senior bowl before breaking his hand and missing out on the game itself.  Despite being a projected round 2 pick by NFL.com, the Jets were able to snag him in round three out of Fort Hays State.  Shepherd is a solid 6′ 4" 315 lb lineman who will likely be asked to move around a bit in Todd Bowles' defense.  He'll likely play defensive end in the team's 3-4 alignments and will likely kick inside when the Jets go to a four man front.
He rotated in and out quite a bit with Anderson during mini camp and that's something we'll probably see quite a bit of once the season kicks off.  Shepherd should see quite a bit of the field in 2018.
NT Mike Pennel: 
Pennel is the only proven true nose tackle on the roster who fits the prototype at 335 lbs and eats up tons of space in the middle.  Pennel played sparingly early on in 2017 and was flagged for some bad penalties at around the mid-way point.  From that point on however, Pennel quietly turned in several strong performances down the stretch.
His play was good enough to earn another shot with the Jets in free agency and he'll likely see more total reps in 2018 than he did in 2017.  Has the ability to be a force in goal-line/short yardage situations.
DE Xavier Cooper:
Cooper stepped in for Mo Wilkerson late last season when the former first round pick was banished to the bench.  In filling in for Wilkerson, Cooper was solid yet unspectacular.  Not a bad depth signing but not guaranteed a roster spot at this point either.
DL Folorunso Fatukasi: 
With plenty of interior linemen to choose from, Fatukasi could very well find himself on the practice squad barring a terrific camp and pre-season.
Like Shepherd, he'll likely be deployed as a 3-4 DE while also seeing time as an interior lineman in four-man fronts and may even get some work at nose tackle.  Fatukasi has fantastic strength and appears to be a very hard worker.  In time, he could develop in to a starting lineman.
DE Courtney Upshaw: 
The former Baltimore Raven and Atlanta Falcon was signed after a mini-camp tryout but will have his work cut out in making a roster with a very young nucleus.
DT Deon Simon:
The emergence of Mike Pennel last season was to the detriment of Simon.  In 2016, Simon was one of just six Jets players to earn a positive overall grade from Pro Football Focus as the former seventh-round pick appeared to be carving out a regular role for himself in 2016.  Then the Jets added the bigger, more experienced Pennel and Simon found himself on the practice squad.  He'll have a hard time sticking in 2018.
DL Mych Thomas:
Pencil Thomas in as a player to watch when training camp opens up.  The undrafted free agent out of Texas Tech is another interior lineman who comes in at 325 lbs, but at times he plays faster than is size would indicate.
Probably a candidate for the practice squad, he did some intriguing things at Texas Tech as he consistently battled double teams but managed to flash at times.
After failing to come together and dominate the way many had hoped when the defensive line included Mo Wilkerson, Sheldon Richardson and Damon Harrison, the Jets are hoping that a highly talented group with a workmanlike attitude will outshine the big names, big egos and big bank accounts that turned out to be nothing but a big flop over the past several seasons.
Videos
Aaron Rodgers Injury Fallout & Jets/Bills Recap