Position Group Preview: Tight Ends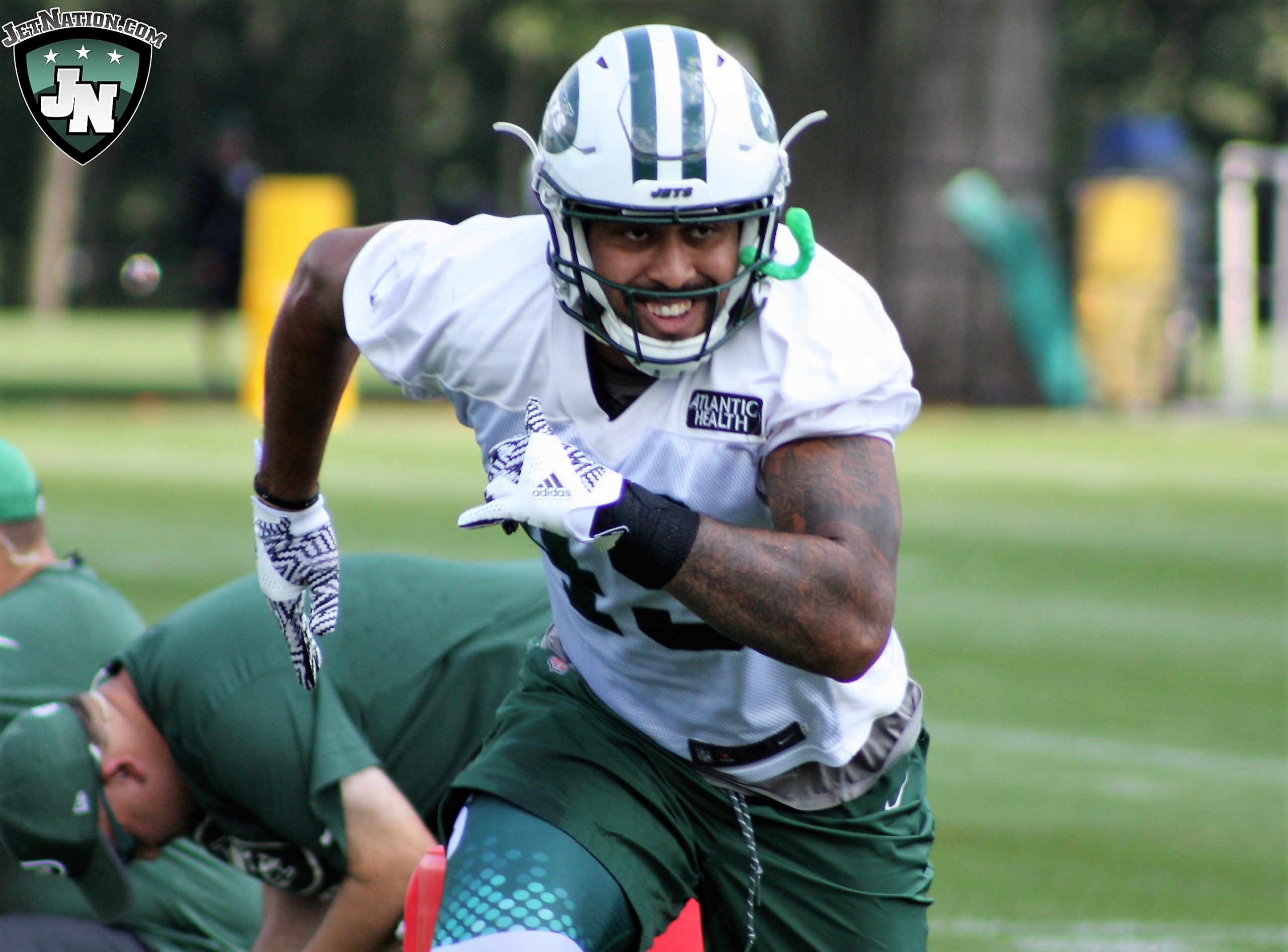 Training camp is now just around the corner, Jets fans.  So with that in mind, JetNation.com will be taking a close look at each position group on both sides of the ball to see where the team stands as Todd Bowles readies his team for a season-opening Monday Night Football tilt on the road against the Detroit Lions on September 10th.
After getting off to a fast start last season, former Jets tight end Austin Seferian-Jenkins faded in the season's second half, finishing the year with as many dropped touchdowns as actual touchdowns while averaging just 7 yards per catch.  Production that should be easily replicated (and ideally surpassed) by whoever wins the teams starting job this season.  Who are the candidates?  Let's take a look.
Chris Herndon: 
A rookie tight end out of Miami, the folks at 1 Jets drive are reportedly very high on Herndon and view him as a long-term solution at the position.  The multi-dimensional tight end is far from a dominant blocker, but he's not the liability previous tight ends have been in the ground game and could be an every down player.
Herndon was one of the better tight ends in the country in picking up yards after the catch and should be an ideal fit in a west coast system.
He may look to add some bulk down the road to improve as a blocker, but is definitely a candidate to be a day one starter for the Jets.
Bucky Hodges: 
Since being drafted by the Minnesota Vikings last season, Hodges missed time due to concussions before being cut and signed by the Carolina Panthers.  Hodges lasted just six weeks with the Panthers before being let go and signed by the Jets in April.
The 6′ 6" Virginia Tech product could offer something as a red zone target, but given his lack of success in two stops thus far, is viewed as a long shot to stick with Gang Green.
Jordan Leggett:
Leggett spent most of last season trying to rehab a knee injury before being placed on injured reserve, meaning he didn't get to show what he was capable of in live action.  As a former Clemson Tiger who often stepped up in big spots, Leggett will get plenty of chances to show what he can do this season.
Film on Leggett shows a player who should be a far better receiver than a blocker as he's proven to be a liability at times.
Eric Tomlinson:
Easily the best blocking tight end on the roster, Tomlinson has also shown himself to be a capable receiver in the passing game when given the rare opportunity.
Between what we saw from Tomlinson last season in training camp and then in limited chances during the season, his hands are better than advertised and he should be a lock to stick with this group.
Neal Sterling:
The little-known Sterling didn't see much action last season until starting tight end Austin Seferian-Jenkins went down with an injury in week 17.  Sterling showed that he may have some play making ability as he hauled in a 35 yard pass from Bryce Petty (the longest of the season for Jets tight ends) and finished the game with 5 catches for 74 yards.
Small sample size, but the converted wide receiver is a fairly athletic tight end who has a good a shot to make the Jets roster as he would anywhere else in considering the lack of proven depth at the position.
Clive Walford:
Given the fact that Walford had some success as a tight end in 2015 and 2016 with the Oakland Raiders when he hauled in 61 balls for 688 yards and six touchdowns, he may not be a lock to make this roster despite being more of a complete tight end than most on the roster.
In drafting Leggett and Herndon over the course of the past two years, the Jets may opt to go with one of their own young tight ends over Walford, who, for unknown reasons, was benched by the Raiders last season.
If he were to make the roster, you could make the case that Walford is an upgrade over Austin Seferian-Jenkins whose production in 2017 was similar to that of Walford's average numbers in 2015 and 2016 (50/357/3), but Walford's average yards per catch (11.2) was far better than Seferian-Jenkins' paltry 7.1 YPC average.
Of all the position groups on the roster, one could make the case that tight end is the biggest question mark as there are six bodies, but only one who has had some level of success as a receiver in Walford.  Even still, the Jets appear to be happy with the possibility of Herndon and/or Leggett emerging as a receiving threat with Eric Tomlinson acting as the primary blocking tight end.
The fact that the team signed, waived and re-signed Sterling last season tells you they do like what he has to offer, meaning he should get a fair shake to make the 53-man roster once again this season.
Videos
Aaron Rodgers Injury Fallout & Jets/Bills Recap