What to Watch for as Pads Come on in Florham park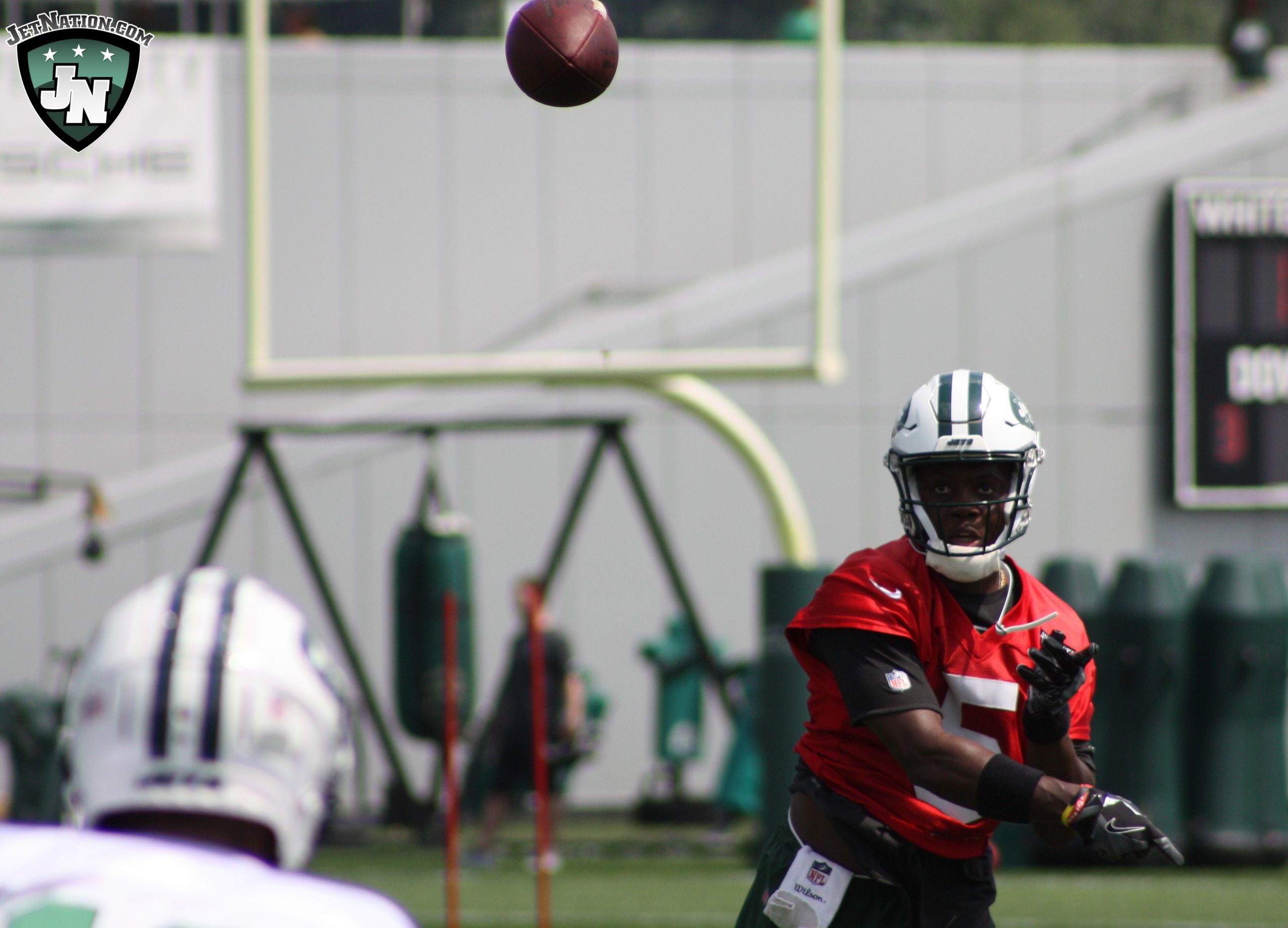 While the Sam Darnold watch continues, there's still plenty of other action going on at 1 Jets drive where several players have been standing out without any pads, but that changes today.  It's a fan day out in Florham Park, so what might you want to keep an eye out for?  Here's a few tips….
Nathan Shepherd (97) has been one of the best players on the field through the first two days.  If the small school product is able to continue to play at that level, Jets fans should be extremely excited.
Some of the young cornerbacks on the roster such as Jeremy Clark (34), Parry Nickerson (43) and Derrick Jones (31) have had some impressive moments early on.  If one or two of them were to emerge as quality contributors in the secondary, Todd Bowles would be thrilled.
Trenton Cannon (40) has seen plenty of work early on and has speed to burn.  If he can progress as a punt returner, he has a very real shot to stick.  Thomas Rawls (30) and Isaiah Crowell (20) have also impressed, so seeing how they do when the hitting starts will be very interesting.  Bilal Powell (29) just keeps doing his thing.
Spencer Long was one of the standouts on day 2 as noted here and his presence should offer a tremendous upgrade over the departed Wesley Johnson.  Getting a chance to see him go head to head with the likes of Steve McLendon and Mike Pennel in the middle of the scrum could tell us a lot.
With no timetable on Sam Darnold's signing, Teddy Bridgewater has to keep getting better.  Day two was better than day one.  Hopefully we see the same thing from day two to day three.
A few sleepers who have stood out thus far and hope to keep flashing: WR Charles Johnson (88), tight end Neal Sterling (85), OLB Obum Gwachum (57).
For those of you attending, have a great time, and hopefully today is the start of the Summer of Sam.
For more camp updates, check out our training camp page right here.
Videos
Aaron Rodgers Injury Fallout & Jets/Bills Recap