5 Players to Watch in Training Camp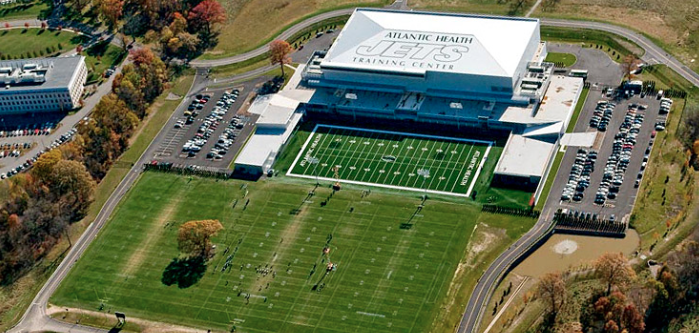 Training camp is underway at the Atlantic Health Jets Training Center, Florham Park, N.J. Though the tickets for the public practice session have been sold out, the Season Ticket Holders still have a chance of witnessing their heroes up close.
With the 2018 season right around the corner, the training camp would be a decisive one for many players to make a comeback and alter the course of the team, 5 of whom have been listed out below. The camp would also provide an opportunity for fans and punters to examine the performance of the players and make optimum betting strategies for the upcoming season. If you're someone who's just starting out with football betting, make sure that you make good use of free bets offered by premium betting portals and test the waters before investing big amounts.
Sam Darnold
Everyone would have their eyes on this rookie quarterback in the coming training camp. Will Sam make it into the Week 1 as the starter? Well, only time can answer this question conclusively, however, for now, all we know is that the camp would provide him enough opportunity to practice his skills and improve his performance in the pre-season games. How Sam deals with the pressure of taking on facing an NFL defense is also something that everyone is looking forward to.
Teddy Bridgewater
In addition to Sam, the Jets would also put Teddy Bridgewater under scrutiny. Teddy has been kept away from the fields for almost two seasons now, all thanks to his knee injury. The training camp would be a perfect chance for him to make a comeback and show his worth. Two years back, he had started to show signs of a star quarterback, and if he is able to revive that outlook, he might even sell himself better than Sam or Josh McCown.
Quincy Enunwa
Quiny Enunwa is another player who has been reeling under injury for a long time now. After having a successful season in 2016, Enunwa began the previous year's season with many people counting on him. Unfortunately, while practicing in the training camp, he contacted a neck injury which led to surgery and a year's rest.
According to the player, he has regained his health and is now able to sprint to his full capacity. However, what needs to be looked at is if he can take the hits from the incoming pads. Jet's wideouts would be immensely profited if Enunwa can make it through the camp and enter the season's playoffs.
Trumaine Johnson
Trumaine is among the latest induction into the New York Jets. In March this year, he was signed by the team for a USD 72 million contract with a five-year term for cornerback. Though he would receive relatively less attention, the cornerback holds the promise of a true edge rusher. In case Trumaine passes the training camp, head coach Toff Bowles would be able to change his game plan to a more aggressive one using increased rush passes.
Darron Lee
Darron Lee has many people's expectations riding on his back. The linebacker is a vital component of the Jet's defence. Although the team as such has a strong secondary along with a secured line, the continuance of Lee in the season would lead to an enhanced defence squad of the team. His recent performance in the latter half of the previous year was quite promising, and if Lee is able to improve his coverage and block dealings, the Jets would have serious chances of becoming invincible.
Videos
Aaron Rodgers Injury Fallout & Jets/Bills Recap