Bad Decision by Bowles Comes Back to Bite Gang Green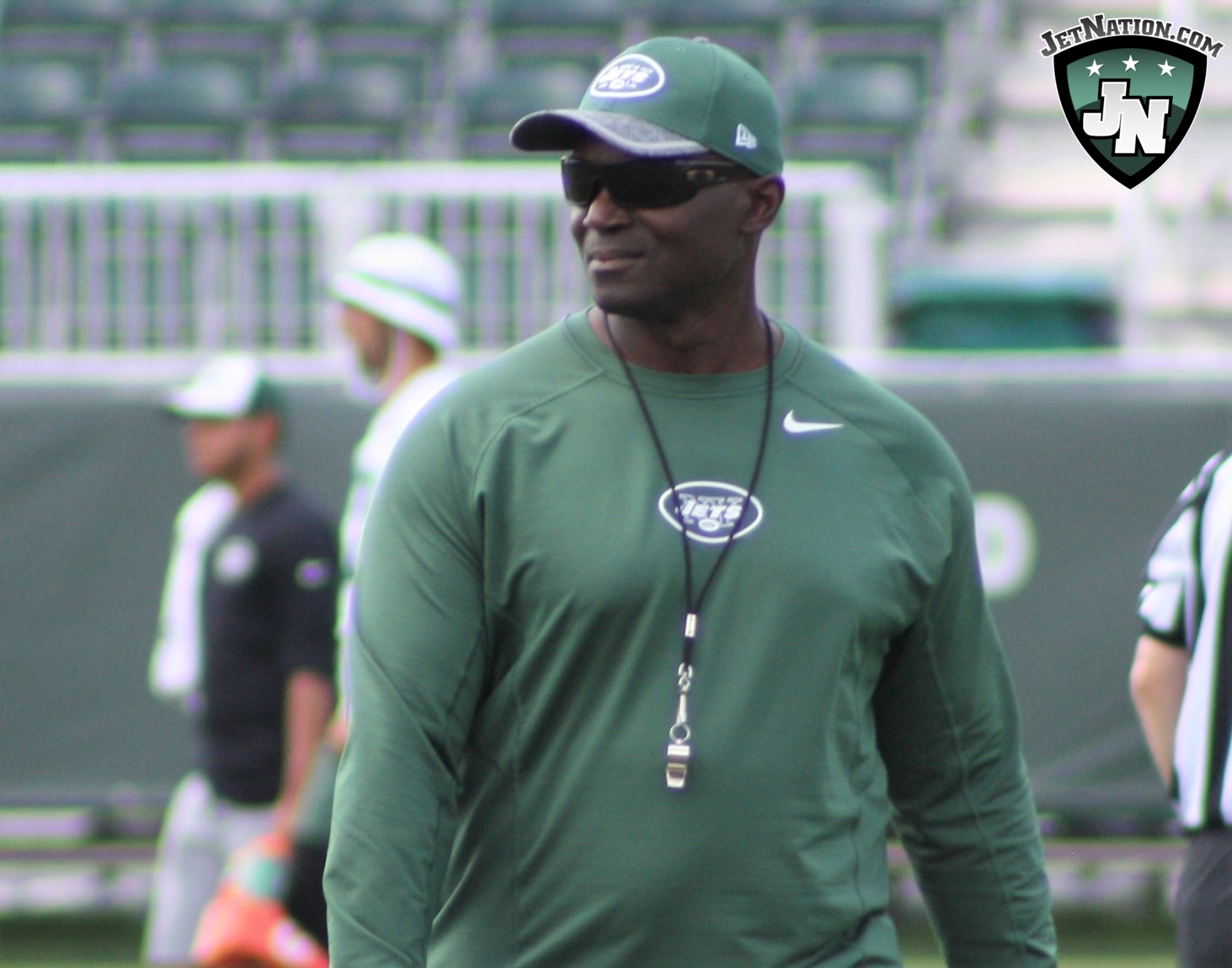 With news of Jets guard Brian Winters likely to miss the remainder of the pre-season as he makes his return from an injury-plagued 2017, the question has to be asked.  Why was Todd Bowles continuing to trot the right guard out on to the field last season after he'd torn an abdominal muscle in week two despite his team's season being over, and adequate backups on the bench?
Of course if Winters being put on the shelf for another reason, then it's not about Bowles poor handling of the situation.  However,  the implication from Ian Rapoport in his tweet was that this is the Jets bringing Winters along slowly as he is "recovering from an injury".
The #Jets are taking it slow with G Brian Winters as he is recovering from an injury and he's not expected to play this week — or likely any game in the preseason, I'm told. The belief is Winters, who battled through a painful abdomen injury in '17, will be ready for the opener.

— Ian Rapoport (@RapSheet) August 15, 2018
It wasn't until well after the 2017 season came to a close that we learned Winters had played with the injury for 11 weeks after initially sustaining it in week 2 against the Oakland Raiders.
While playing with pain that Winters claimed made it difficult for him to get out of bed, the Jets offense struggled on a weekly basis as Winters' ineffectiveness became increasingly evident.  With veteran backups Brent Qvale and Dakota Dozier watching from the sidelines, Winters wasn't shut down and allowed to begin the healing process until the Jets fell to 4-9 in week thirteen.
If one were to make the case that Bowles wasn't comfortable with Qvale and Dozier, the fact that both were retained after hitting free agency tells you that the Jets like the pair enough to keep them around and active, and with Winters playing as poorly as he was, neither player could have been any worse.
Fast forward to today, and it now appears the Jets will be forced to play a combination of Jonotthan Harrison and Ben Braden in Winters' place for the duration of the preseason while the team is trying to work rookie Sam Darnold into the role of starting quarterback.
With starting left tackle Kelvin Beachum sidelined until the start of the season with a foot injury and his backup Ben Ijalana on injured reserve, things could start to get ugly along the Jets O-line without Winters as well.
Here's to hoping Bowles is less stubborn moving forward, and will be willing to sit an injured and under-performing veteran to allow him to recover adequately, rather than have an injury drag on over multiple seasons.
Videos
New York Jets OTA Presser Takeaways, Aaron Rodgers' Impact and Summer Delusion