Darnold Already Well Ahead of Previous Jets Draft Picks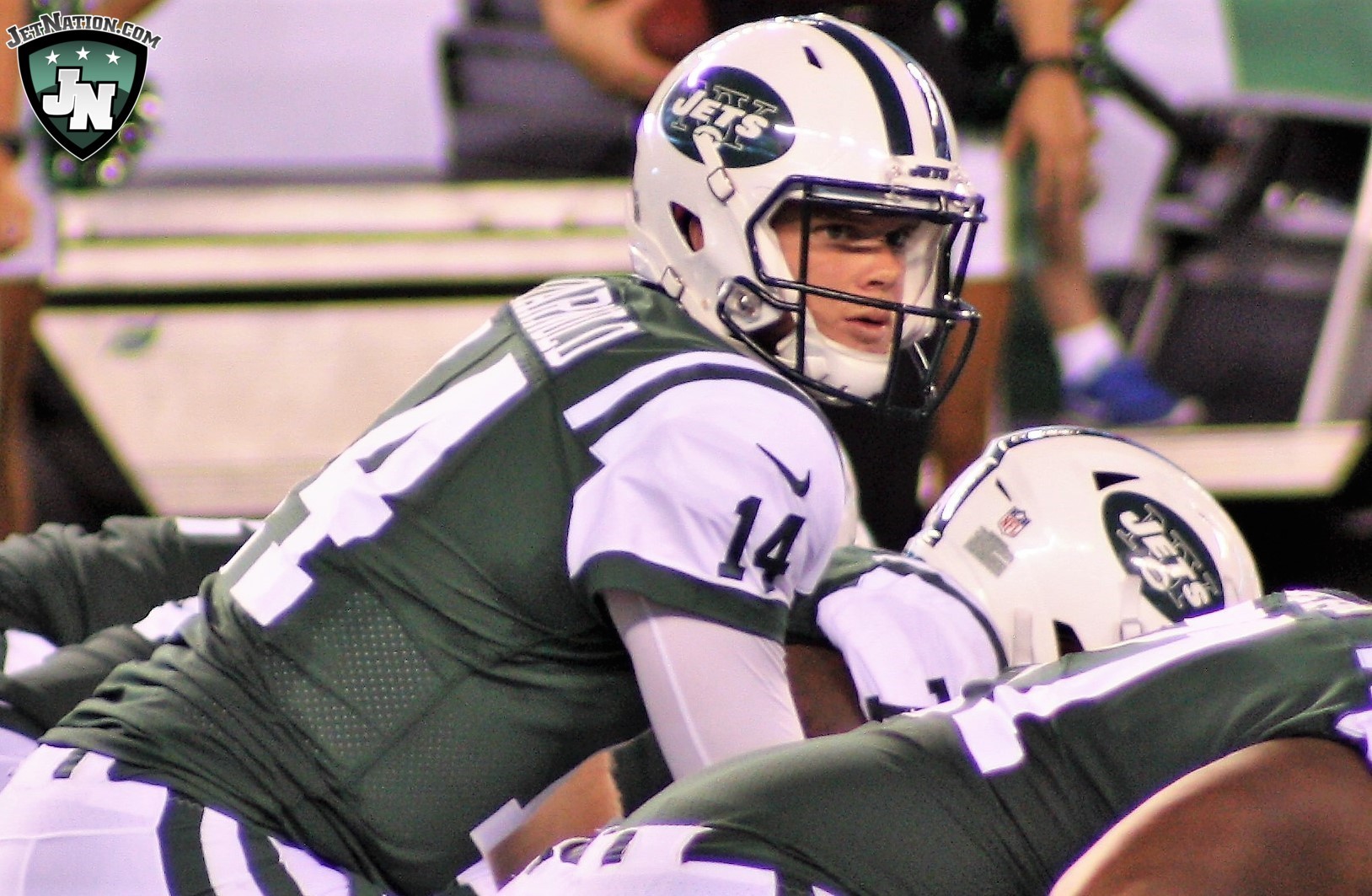 From 2009-2014 it felt like you could set your watch to it.  At some point, every Sunday that the New York Jets played, there would be a news conference after the game that featured that day's starting quarterback. Win or lose, Jets fans would hear the following words in one version or another; "I have to do a better job of protecting the ball" or "Gonna' go back and watch the film to see what went wrong" or even, "I tried to do too much and throw a super hero ball, I'll learn from it."
Six full seasons, two different quarterbacks in Mark Sanchez and Geno Smith, and Jets fans were forced to endure the unbelievable interception total of 103.  Yes…one hundred and three interceptions, and  no, that doesn't include practice, preseason games or playing catch in the back yard with their buddies.  It was their actual NFL total in live action.  Over 100 interceptions in six years.  During that same stretch, Aaron Rodgers threw 43.
This is why hearing Darnold speak to the media following yesterday's 22-16 loss to the Giants was a breath of fresh air for Jets fans.
In talking about his lone touchdown pass to wide receiver Terrelle Pryor, Darnold discussed coming away from his first option and going through his progressions to protect the football.  Instead of, "I have to do better next time", Darnold discussed the play by saying, "I was looking to hit Chris Herndon on a nice little post route and thought I could maybe squeeze it in there, but again, going back to making sure I'm taking care of the football, I just didn't really want to force it in there because I knew I had a shallow coming to me, so I dumped it off to Terrelle (Pryor) and he did the rest".
He's 21 years old, he had played less than one full preseason game, and already he was breaking down a single play in a way that it seems his predecessors weren't able to do after several seasons as NFL starters.  At one point Darnold talked about calling an audible at the line of scrimmage on third down that led to a big gain for tight end Neal Sterling: "I saw some 'backers mugged in the A-gap and just thought that one of them wasn't going to be able to cover the tight end so I just gave a little signal and the guys did a great job of executing it".
It's only the preseason, it's only one game, and it's only a couple of plays and Jets fans shouldn't forget that fact.  But hearing Darnold discuss his decision-making process confirms what we've heard from coaches and teammates in terms of him being a quick study, which they'd better hope he continues to be, because he's probably going to be Todd Bowles' week one starter.
Those 103 turnovers feel like a lifetime ago.
Videos
Aaron Rodgers Injury Fallout & Jets/Bills Recap